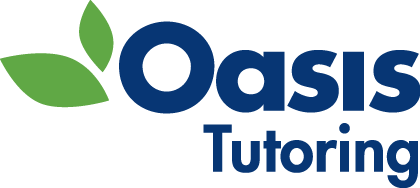 One child, one tutor, one school year.  Two lives forever changed.
For nearly two decades, Oasis Intergenerational Tutoring has consistently improved students' reading ability, academic performance, and attitudes about learning. Oasis provides a proven approach to help high-need children read at grade level.
Oasis Tutoring pairs volunteers age 50 or older with children in grades kindergarten through fourth grade. The program is currently offered in five districts: Duquesne City School District, McKeesport Area School District, Pittsburgh Public Schools, Wilkinsburg School District and the Woodland Hills School District.
No teaching experience is required. Your enthusiasm, patience and compassion are far more important!
As an Oasis tutor you will:
Complete twelve hours of free training where you will learn ways to draw on a child's experiences to create simple stories that form the basis for reading activities. All materials are provided free of charge.
Meet with your child one-on-one each week during the school day for 30-45 minutes.
Participate in additional learning opportunities throughout the year. You will have a chance to meet fellow tutors and learn tips and techniques to help you and your student be successful.
Training is offered throughout the year. Registration is required. Call 412-393-7648.
Office volunteers are also needed to help out behind the scenes at our Downtown headquarters.
Oasis is a national organization based in St. Louis that is dedicated to successful aging through lifelong learning, active lifestyles and volunteer engagement. Literacy Pittsburgh has managed the local Oasis Intergenerational Tutoring program since 2013.