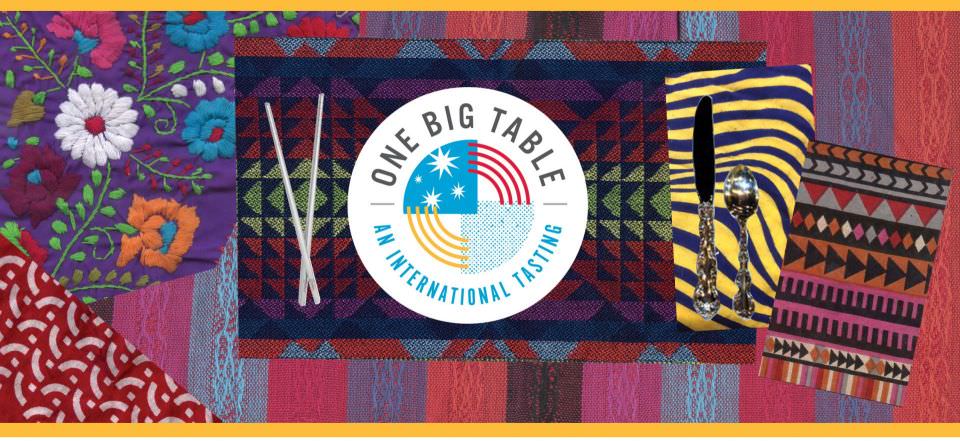 Diversity enriches the fabric of our community and contributes to the vitality and strength of our region. One Big Table is an international food tasting and entertainment showcase celebrating the vitality of our region.
On May 21st, more than 200 people joined Literacy Pittsburgh for our newest special event.   Thanks to our sponsors, restaurant partners, planning committee, and guests, more than $25,000 was raised for our student programs.  You can check out pictures from the event below at our Shutterfly page.  
We gratefully acknowledge the support of the following companies and restaurants. 
Global Partner
Eat'n Park Hospitality Group
World Ambassadors
Gateway Health
Lamar
Pittsburgh Magazine

International Friends
Cohen & Grigsby
Peoples
UPMC

Travelers
Fairmont Pittsburgh
First Commonwealth Bank
MSA
Xpyria Investment Advisors
Restaurant Partners
bd's Mongolian Grill
Chengdu Gourmet
Cobblehaus Brewing
Curbside Coffeehouse
Eat'n Park Hospitality Group
La Gourmandine
La Palapa
Lydiah's Coffee House
Mallorca
Mondo Italiano
Paragon Foods
Penn Brewery
Pittsburgh Winery
Tamarind Savoring India
The Vandal
Literacy Pittsburgh (formerly Greater Pittsburgh Literacy Council) helps create better lives through learning. Recognized as a national leader in adult and family literacy, Literacy Pittsburgh is the largest provider of adult basic education in Allegheny and Beaver Counties. Last year, Literacy Pittsburgh helped more than 4,600 individuals acquire reading, writing, math, English language, computer and workforce skills so they may reach their fullest potential in life and participate productively in their communities. Literacy Pittsburgh provides free, personalized instruction in workforce readiness, high school diploma test preparation, English as a second language, basic skills, and family literacy through one-to-one and small class instruction, along with referrals to other family support organizations. Founded in 1982, it serves local adults through numerous neighborhood locations and its Downtown  Pittsburgh Learning Center.