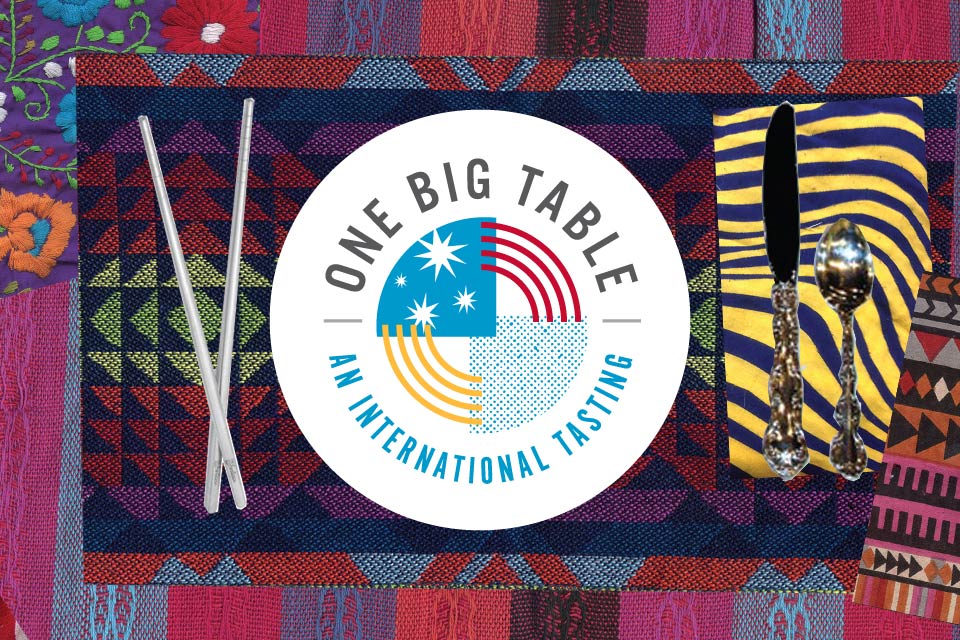 Digital literacy is a vital part of our day-to day-lives, especially in the workplace. Yet many of Literacy Pittsburgh's students have had little exposure to technology. Digital literacy is embedded into many of our classes to help our students learn how to access and understand information in an increasingly technology-driven environment. Here a few ways students gain experience with this vital skill:
Family Literacy students use iPads to supplement learning, gain financial literacy and math skills, and learn to use email.
Students in citizenship classes must become familiar with the iPad because the citizenship exam is given on this device.
Teachers use Quizlet, an online resource to help students practice skills.
A college prep class asks students to research information on the internet and share it with classmates in a PowerPoint presentation.
Mentors help students navigate online job applications.
A new class offering gives students a chance to learn English online while they wait for an available tutor.
Are you ready to test your digital literacy skills for a chance to WIN A PRIZE?
Complete all the tasks in our quiz correctly and you'll be entered to win two tickets to One Big Table: An International Tasting on May 13 PLUS an overnight stay at the Westin Convention Center! The winner will be drawn from all entries received by 11:59 pm on April 5, 2019.
Can't wait? Get your tickets to One Big Table now at this link.
CONGRATULATIONS TO OUR CONTEST WINNER:  CHRISIE AMBRASS!
The correct answers to the quiz, with sources, are:
1. Go to census.gov to discover the current population of the world.
Answer: 7,000,000,000+ Exact answer varied depending on when the quiz was completed.
https://www.census.gov/popclock/
2. If you were served "bangers and mash" in England, what would you be eating? 
Answer: Sausages and mashed potatoes
https://www.britannica.com/topic/bangers-and-mash
3. What is the most commonly eaten food in the world? 
Answer: Rice, Corn (Maize) or Wheat
Rice is the answer we sought per the first source below. However, since this was a bit more challenging to find, we also gave credit for Corn and Wheat, per the second source.
https://www.nationalgeographic.com/what-the-world-eats/
https://www.worldatlas.com/articles/most-important-staple-foods-in-the-world.html
4. The oldest grape producing vine is in what country?
Answer: Slovenia
https://www.atlasobscura.com/places/the-old-vine-maribor-slovenia
5. What are the two official languages of Kenya? 
Answer: English and Swahili
https://www.ethnologue.com/country/KE
6. What country is the largest producer of olives?   
Answer: Spain
https://www.worldatlas.com/articles/leading-olive-producing-countries.html
7. TWO-PART QUESTION: How many properties are currently listed as World Heritage Sites?
How many are in Thailand?
Answers: 1092  and 5
 https://whc.unesco.org/en/list/
Literacy Pittsburgh (formerly Greater Pittsburgh Literacy Council) helps create better lives through learning. Recognized as a national leader in adult and family literacy, Literacy Pittsburgh is the largest provider of adult basic education in Allegheny and Beaver Counties. Last year, Literacy Pittsburgh helped more than 4,600 individuals acquire reading, writing, math, English language, computer and workforce skills so they may reach their fullest potential in life and participate productively in their communities. Literacy Pittsburgh provides free, personalized instruction in workforce readiness, high school diploma test preparation, English as a second language, basic skills, and family literacy through one-to-one and small class instruction, along with referrals to other family support organizations. Founded in 1982, it serves local adults through numerous neighborhood locations and its Downtown  Pittsburgh Learning Center.