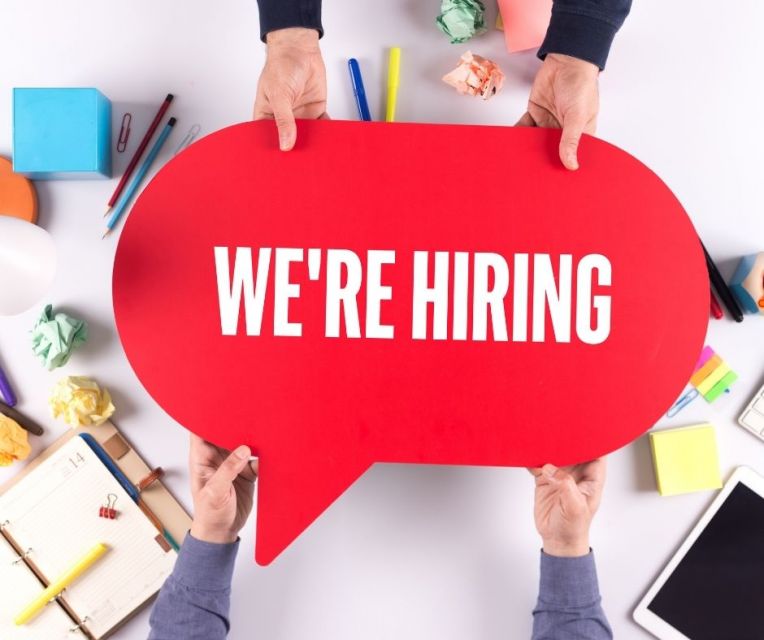 The New Year creates an opportunity to take stock of where we have been and where we are going. We are adding new staffing capacity to help us realize the vision and goals of our strategic plan. We are also saying goodbye to some current staff as they pursue new and exciting opportunities of their own.  
We have several positions to fill so that we can ensure that students are ready and relevant for the region's economic recovery. Please help us by circulating the job postings from our website to your network. We are committed to a hiring process that increases the diversity of our staff, and we encourage people who represent the richness of our shared humanity to apply. 
Read on to meet our newest staff members while celebrating the contributions of those who are moving on.  
New Additions 
Please help us welcome four new staff members to Literacy Pittsburgh. 
Miguel Diaz Segura, Jefferson-Mon Valley Program Coordinator, comes to us as a recent graduate of Bowdoin College in Brunswick, Maine, with degrees in Government and Legal Studies and Russian. While in college, Miguel interned at Year Up in Los Angeles, which matches young adults with corporate partners for a 6-month internship, job-ready skills training, and more. He was also the campus leader of College Match, helping talented students from low-income families get into top universities and colleges.  
Tasha Mwakambo, Student Success Coordinator, most recently worked as a Case Manager & Employment Counselor with AJAPO. She graduated from Washington and Jefferson College in 2020, where she worked in the Diversity and Inclusion Office, welcoming students from various cultural backgrounds to the college community.  
Christina Indovina, Tutoring Specialist, has many years of experience with adult education and a background in applied linguistics. She previously was the Program Director of the Intensive English Language Program at the University of New Orleans, a GED Student Advisor and Career Coach at Lane Community College in Eugene, Oregon, and most recently, the Academic and Career Advisor at the University of Oregon. 
Sinan Abbas, College and Career Readiness Enrollment and Placement Coordinator, will join our team on February 22. In early 2020, Sinan moved to Pittsburgh with his family from Arizona, where he worked as a Student Service Specialist in the admissions department at Glendale Community College for five years. He came to the United States as a refugee himself, and is fluent in Arabic. 
Changes 
Two existing staff members have transitioned into new roles.
Holly Coryell Smith has moved into a full-time English Language Learning instructor role.  
Dan Lampman will be our Career Pathways Development Manager. In this role, Dan will support the strategic plan by designing career pathway programming in construction and health care, among other high-demand industries.  
Goodbyes 
Three of our amazing team members are moving on to new opportunities outside the organization.  
Bianca Bremer, Immigrant Services and Connections (ISAC) Service Coordinator, is relocating to Australia with her family. Bianca first came to Literacy Pittsburgh as a volunteer and then joined the staff last February. She has made a great impact, not just with her ISAC clients, but by contributing her efforts and knowledge to Literacy Pittsburgh committees and translating materials into Spanish and Portuguese.  
Katie Murphy, College and Career Readiness Instructor, who has been on staff for more than 12 years, will be moving on to a new position. Katie has invested her time and talent on behalf of our students in various roles and at different locations. She started with our Family Literacy program and taught at sites in Green Tree, Downtown Pittsburgh, and Whitehall. In 2016, she transitioned into her current instructor role as at our Downtown Center. Katie also serves as a consultant for the STudent Achievement in Reading (STAR) professional development initiative and plans to continue this role. 
 
Allegra Elson, English Language Learning Instructor, who has been on staff for nearly 20 years, has accepted a new position. Allegra first joined the organization in 2000 as part of the Literacy*AmeriCorps program. She moved into a full-time role as an English language instructor in August 2001, where she helped to develop curriculum to serve an influx of Bhutanese Nepali and Somali Bantu students. She has also served in the leadership roles of Director of Instruction and Director of English Language Learning Programs. While at Literacy Pittsburgh, she has helped to build our Immigrant Workforce Program (IWP) and our employer-services offerings. Additionally, she has represented Literacy Pittsburgh as a member and co-chair of the Immigrants and Internationals Advisory Council, where she also started and co-chaired the LGBTQ+ sub-committee.  
We thank Bianca, Katie, and Allegra for their expertise and many years of service to the organization and adult learners in the region. Please join us in wishing them well in their future endeavors. 
Literacy Pittsburgh (formerly Greater Pittsburgh Literacy Council) helps create better lives through learning. Recognized as a national leader in adult and family literacy, Literacy Pittsburgh is the largest provider of adult basic education in Allegheny and Beaver Counties. Last year, Literacy Pittsburgh helped some 3.700 individuals acquire the skills needed to reach their fullest potential in life and participate productively in their communities. Literacy Pittsburgh provides free, personalized instruction in workforce readiness, high school diploma test preparation, digital literacy, English language learning, math, reading, and family literacy through one-to-one and small class instruction. Founded in 1982, it serves local adults through numerous neighborhood locations and its Downtown Pittsburgh Learning Center.