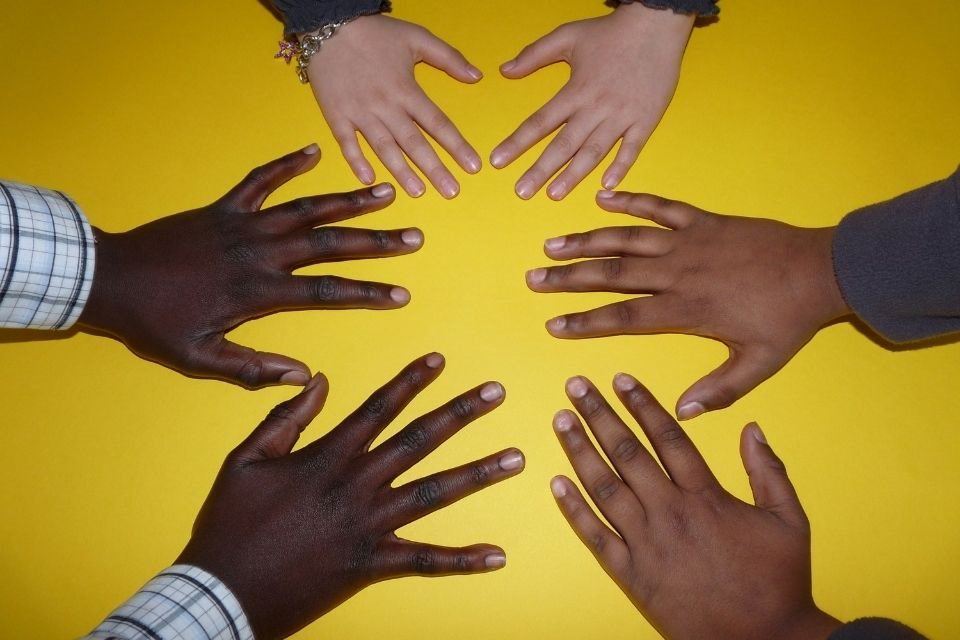 As an organization that serves a diverse student population, Literacy Pittsburgh embraces an environment that respects the unique talents, needs, and contributions of our learners, volunteers, staff, and stakeholders. However, last year's civil unrest brought into sharp focus the need to do better.  Statements of support are empty words without action behind them. We recognize a need to reaffirm our vision and values, to increase awareness of barriers to inclusion, and to work together to remove those barriers within our control.  We know that doing so will strengthen our team, our work, and our ability to create better lives through learning.  
When we finalized our 2020-23 Strategic plan last summer, we included priorities aimed at creating equity for our adult learners and increasing the diversity of our staff, board, and volunteers. 
Thus begins the hard work of creating and implementing a plan to ensure we live our vision of a more inclusive and productive community driven by access to education. 
Our first step was to create an internal Racial Justice Task Force that worked with Dr. Trisha Gadson at Racial Engagement Strategies to learn, reflect and envision a more diverse, equitable, and inclusive future for the organization. With Dr. Gadson's final report in hand, the Task Force recommended creating a Diversity, Equity, and Inclusion (DEI) Plan to guide our organization's efforts. 
 
Using this recommendation as a catalyst, last month, the Board of Directors approved the formation of a DEI Committee comprised of board and staff members. This spring, the committee will embark upon a planning process to create a DEI Plan with the assistance of a consultant. Volunteer and student engagement will be a vital part of planning. The DEI Committee will oversee the implementation of this plan and monitor progress.  
 
In the meantime, Literacy Pittsburgh is taking a variety of steps to create a welcoming environment, increase staff and board diversity, and encourage thoughtful consideration of our own biases. In recent months, Literacy Pittsburgh: 
Joined Vibrant Pittsburgh for technical assistance and support. Vibrant Pittsburgh is devoted to building a thriving and inclusive Pittsburgh region by attracting, retaining, and elevating a diversity of talent. 
Revised recruitment and hiring practices. We lengthened and standardized the application period, explicitly sought advertising opportunities to reach diverse populations, and included starting salaries in job postings to create transparency and promote fairness. We also incorporated language that affirms our commitment to a diverse and welcoming workplace.  
Joined nearly 2000 CEOS in taking the CEO Action Pledge. This pledge outlines specific actions CEOs will take to cultivate a trusting environment where all ideas are welcomed, and employees feel comfortable and empowered to have discussions about diversity and inclusion. Staff members were also encouraged to complete an individual pledge. 
Encouraged staff participation in this month's YWCA 21day Racial Justice Challenge designed to create dedicated time and space to build more effective social justice habits, particularly those dealing with issues of race, power, privilege, and leadership. 
Scheduled a mandatory Inclusive Workplaces Workshop for staff, presented by Vibrant Pittsburgh, which will provide an overview of where to start in creating create an inclusive organization.  
We are committed to working with urgency, patience, and humility to integrate DEI into our organizational fabric. We recognize this work is not easy, nor is it quickly accomplished, but it cannot wait if we are to live our mission and vision. While we are imperfect and sure to make mistakes, we will strive to grow as individuals and as an organization by embracing our mission of "Better Lives Through Learning." We owe this to our adult learners and to our region. 
Literacy Pittsburgh (formerly Greater Pittsburgh Literacy Council) helps create better lives through learning. Recognized as a national leader in adult and family literacy, Literacy Pittsburgh is the largest provider of adult basic education in Allegheny and Beaver Counties. Last year, Literacy Pittsburgh helped some 3.700 individuals acquire the skills needed to reach their fullest potential in life and participate productively in their communities. Literacy Pittsburgh provides free, personalized instruction in workforce readiness, high school diploma test preparation, digital literacy, English language learning, math, reading, and family literacy through one-to-one and small class instruction. Founded in 1982, it serves local adults through numerous neighborhood locations and its Downtown Pittsburgh Learning Center.