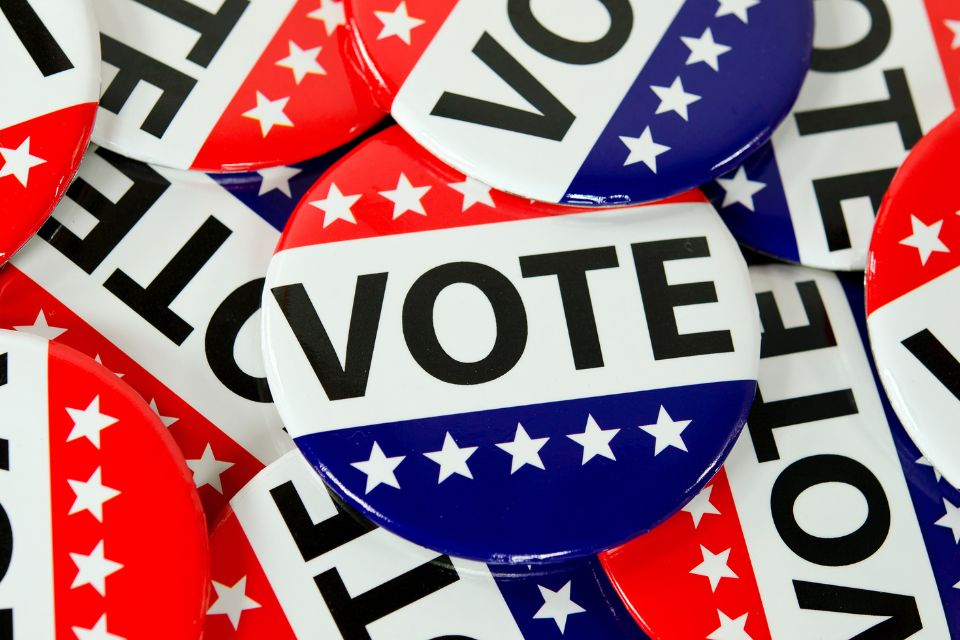 Election day is November 8. Your voice, your vote counts. 
Literacy Pittsburgh has partnered with Jefferson Votes to provide resources to our students, volunteers, and friends. Jefferson Votes is a nonpartisan initiative of the Jefferson Regional Foundation and the Jefferson Community Collaborative, of which Literacy Pittsburgh is a member. This article offers information on researching your candidates, finding your polling place, and registering to vote. Remember, if you aren't currently registered to vote, October 24 is the deadline to register in order to vote in the November 8, 2022, election.
Research the candidates: 
The following nonpartisan websites provide information on the candidates' stances on issues and voting records to help you make an informed decision.
Decide how you will vote:
In Pennsylvania, you can vote either by mail or in person. Learn how to request and complete a mail-in ballot at this website.
You can find your polling place at this website. Polls are open from 7:00 am – 8:00 pm to allow for ease in voting. Anyone in line at 8:00 pm will be allowed to vote. Every polling place must have at least one accessible voting system and you can learn more about accessibility at this website.
Register to vote: 
To participate in the November 8 election, you must be registered to vote by October 24. To register to vote in Pennsylvania, you must be:
A citizen of the United States for at least one month before the next primary, special, municipal, or general election.
A resident of Pennsylvania and the election district in which you want to register and vote for at least 30 days before the next primary, special, municipal, or general election.
At least 18 years of age on or before the day of the next primary, special, municipal, or general election.
If you meet these requirements, you will also need either a state driver's license or the last 4 digits of your social security number. If you do not have a Social Security Number, write none in the space provided for this number on your registration form.
You can register to vote in several ways including online or as a downloadable form to be mailed. You can also register to vote in person, at your county voter registration office, PennDOT office, or certain other government agencies.
Understand the roles of elected officials: 
Governor: Implements state laws and oversees the state's executive branch through executive orders/budgets, legislative proposals, and vetoes. Governors in Pennsylvania serve 4-year terms with a limit of 2 consecutive terms.
U.S. House of Representatives: Lower house of Congress. Initiates all revenue bills. In charge of passing all articles of impeachment. Focuses more on the tax and revenue policies. This role has 2-year terms and no limit of how many. 
U.S. Senators: Upper house of congress. Provides advice and consent on treaties, and presidential appointments. In charge of trying impeached officers. Focuses more on foreign policy. This role has 6-year terms and no limit of how many.
The PA General Assembly: Consists of the PA House Representatives and the PA Senators. Oversees making laws and runs the PA government and budget.
Mayor: (Depending on the location) Oversees annual reports/budgets, appoints people to committees, votes in council meetings, etc. Terms and term limits vary across locations.
District Attorney: Investigates and prosecutes crimes.
School Board: Manages school budgets and curricula and represents the community's voice. 
See more voting resources at the Jefferson Votes website.
Literacy Pittsburgh (formerly Greater Pittsburgh Literacy Council) helps create better lives through learning. Recognized as a national leader in adult and family literacy, Literacy Pittsburgh is the largest provider of adult basic education in Allegheny and Beaver Counties. Last year, Literacy Pittsburgh helped some 3.700 individuals acquire the skills needed to reach their fullest potential in life and participate productively in their communities. Literacy Pittsburgh provides free, personalized instruction in workforce readiness, high school diploma test preparation, digital literacy, English language learning, math, reading, and family literacy through one-to-one and small class instruction. Founded in 1982, it serves local adults through numerous neighborhood locations and its Downtown Pittsburgh Learning Center.