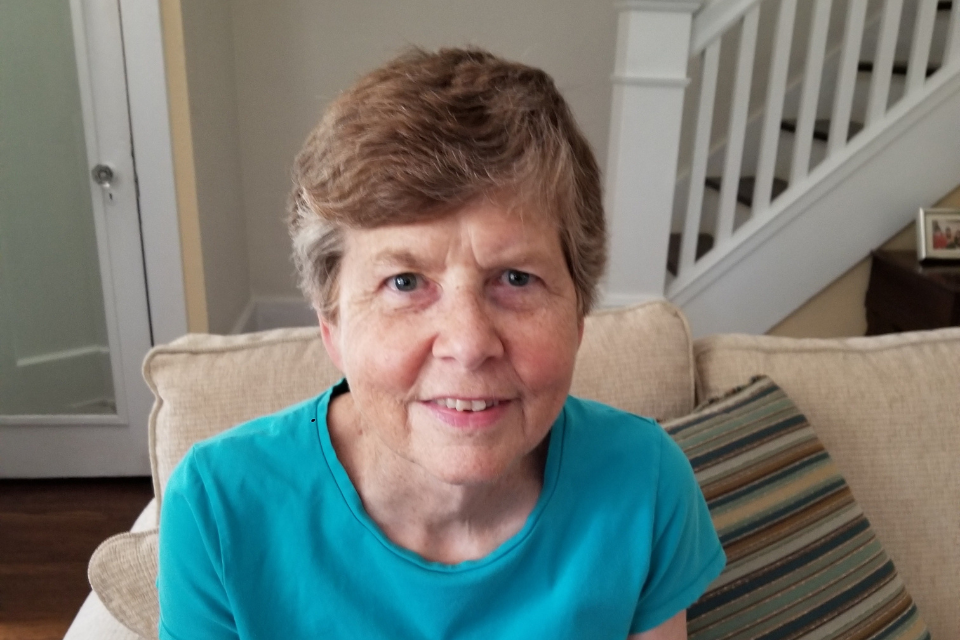 Emily Lippert thought about becoming a tutor for Literacy Pittsburgh for a long time but didn't think she could commit the time. When she retired from her career as a Speech/Language Pathologist, she signed up to tutor English language learning students. For Emily, the most meaningful part of volunteering is helping her students achieve their goals and feeling like a part of their families.
Tell us about your students. 
I have two students in a group.  They are both from Brazil.  We meet on Zoom. They are both at an intermediate level so they can get by in English but they both have big goals. One wants to become a lawyer and the other has already started a company and wants to expand it or possibly go into another field.
What have you found surprising about your tutoring experience?
I'm surprised by how much I learn—from my students telling me about their countries and cultures and from the texts we read together. I was also surprised to learn that it's easier to have a small group than to tutor one-on-one. The students get a lot from interacting with each other.
What makes you proud of your students?
They are very busy people. I am impressed by how motivated they are and by how much effort they put into improving their English skills.
What do you like best about being a tutor?
I really like being a part of my students' lives. They tell me about their families and various family members often make appearances on Zoom. I like the fact that I can help them reach a goal that will make a big difference in their lives.
Talk about a favorite lesson.
There was a lesson in the textbook we're using about the Dust Bowl. I found a graphic novel about the subject and got two copies out of the library so they could both read it. We discussed it and then we listened to songs by Woody Guthrie on YouTube.
What have you learned from your experience?
I've learned a lot about other cultures (Now it's Brazil and with my previous student it was Japan.) I have learned a lot about how other cultures experience the U.S. culture. Even though I've always enjoyed studying other languages I've learned more about how to teach a language, especially how to use repetition and review more frequently. I always enjoy learning more about different languages.
Tell us about the training and support you received from Literacy Pittsburgh.
The training and support have been great. I always take advantage of the workshops and tutor talks. The textbooks are helpful as well as the TutorHub.
What would you say to someone thinking about becoming a tutor?
I would encourage him/her to find out more and seriously consider it. Especially for retired people, tutoring is definitely something that is useful and greatly appreciated but it is not an overwhelming commitment.
Literacy Pittsburgh (formerly Greater Pittsburgh Literacy Council) helps create better lives through learning. Recognized as a national leader in adult and family literacy, Literacy Pittsburgh is the largest provider of adult basic education in Allegheny and Beaver Counties. Last year, Literacy Pittsburgh helped some 3.700 individuals acquire the skills needed to reach their fullest potential in life and participate productively in their communities. Literacy Pittsburgh provides free, personalized instruction in workforce readiness, high school diploma test preparation, digital literacy, English language learning, math, reading, and family literacy through one-to-one and small class instruction. Founded in 1982, it serves local adults through numerous neighborhood locations and its Downtown Pittsburgh Learning Center.