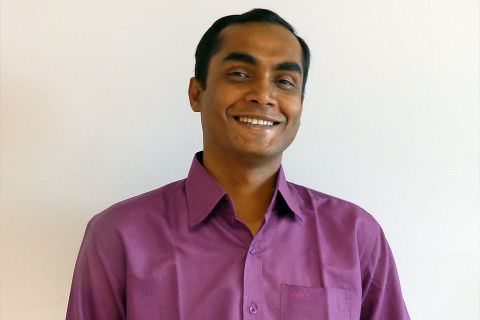 Tuhin Das, a former Literacy Pittsburgh student and former member of the Young Professionals Board, has a book coming out this month called Exile Poems: In the Labyrinth of Homesickness. A native of Bangladesh, Tuhin experienced persecution and death threats due to his writings. He escaped to the U.S. in 2016, and was finally granted asylum just last year. His book can be pre-ordered through Bridge & Tunnel Books, a literary press based in Pittsburgh. 
Tuhin explains, "Exile Poems was translated from Bengali to English by Arunava Sinha, and it portrays my life in an American city, including my experiences with displacement, existential crisis, and adaptation to a new country and language."
Pittsburgh City Paper recently published an article about Tuhin's book release and Literacy Pittsburgh previously published a profile about his journey.
Literacy Pittsburgh (formerly Greater Pittsburgh Literacy Council) helps create better lives through learning. Recognized as a national leader in adult and family literacy, Literacy Pittsburgh is the largest provider of adult basic education in Allegheny and Beaver Counties. Last year, Literacy Pittsburgh helped some 3.700 individuals acquire the skills needed to reach their fullest potential in life and participate productively in their communities. Literacy Pittsburgh provides free, personalized instruction in workforce readiness, high school diploma test preparation, digital literacy, English language learning, math, reading, and family literacy through one-to-one and small class instruction. Founded in 1982, it serves local adults through numerous neighborhood locations and its Downtown Pittsburgh Learning Center.