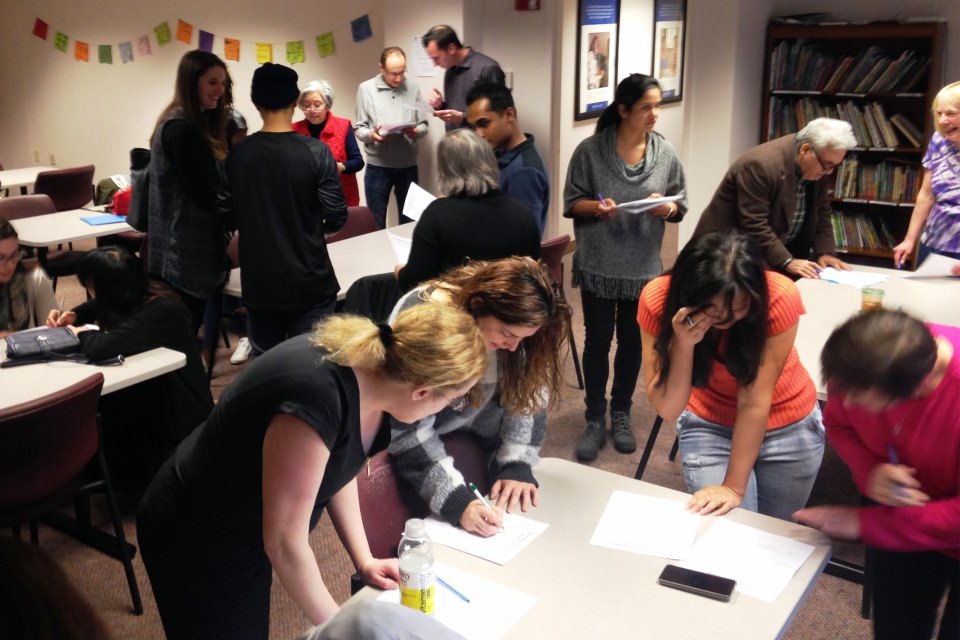 Find out if your employer will match your gift to Greater Pittsburgh Literacy Council. Your community relations or human resources offices can tell you if GPLC is eligible and how to apply.
Designate Greater Pittsburgh Literacy Council in your company's employee giving campaign. For United Way of Southwestern Pennsylvania, use contributor choice code 252.
Organize a group of co-workers to volunteer for a Classroom Conversation Partners session. This two-hour daytime activity helps English as a Second Language students practice their skills and gives employees a chance to meet people from around the globe.
For more information about these opportunities, call 412-393-7633.
Literacy Pittsburgh (formerly Greater Pittsburgh Literacy Council) helps create better lives through learning. Recognized as a national leader in adult and family literacy, Literacy Pittsburgh is the largest provider of adult basic education in Allegheny and Beaver Counties. Last year, Literacy Pittsburgh helped some 3.700 individuals acquire the skills needed to reach their fullest potential in life and participate productively in their communities. Literacy Pittsburgh provides free, personalized instruction in workforce readiness, high school diploma test preparation, digital literacy, English language learning, math, reading, and family literacy through one-to-one and small class instruction. Founded in 1982, it serves local adults through numerous neighborhood locations and its Downtown Pittsburgh Learning Center.