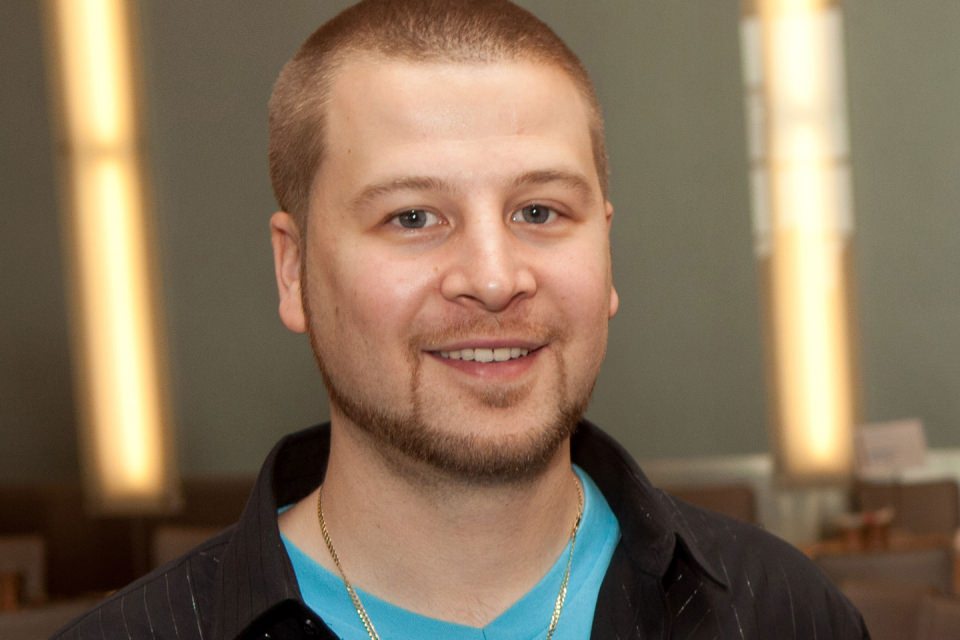 From the beginning, school wasn't exactly the place that Nate wanted to be. He unexpectedly advanced to the next grade. He did so, not by doing well in school, but by misbehaving. He said, "School was pretty much a bust for me. Teachers would pass me just to get rid of me. It was a good set-up. I kept acting up....and teachers kept passing me." With no literacy skills, he began working at the age of 14, taking mostly low-paying laborer positions where literacy skills didn't matter. 
Nate realized that getting out of school this way was not only counter-productive, but it was not the way he wanted to live.
He enrolled at Literacy Pittsburgh and a short time later he was matched with his first tutor. He and his volunteer tutor had to start from the beginning. Nate knew that this would not be easy, and he would have to stay focused and work hard.  "I had some really nice teachers in school, but my volunteer tutor was different. My tutor was actually interested in me and where I wanted to go in life." Having his tutor's undivided attention and knowing that she cared inspired him to keep moving forward.
Although it was a long road to travel, Nate worked hard with his tutor and later in a GED class offered by Literacy Pittsburgh. He also worked hard in his personal life preparing for a much brighter future.  Just before his 29th birthday, Nate found himself taking the GED exam.  He passed the exam and he attends college now. "Everything I do, from math to writing essays, came from the background I got at Literacy Pittsburgh."
So what's next for Nate? "I've always had a dream to become a business owner. That might seem impossible, but I don't think so. At one time reading and writing were impossible." 
UPDATE: In May 2015 Nate graduated from Community College of Allegheny County with a degree in business administration. He will continue his education at Carlow University. Congratulations, Nate!
Literacy Pittsburgh (formerly Greater Pittsburgh Literacy Council) helps create better lives through learning. Recognized as a national leader in adult and family literacy, Literacy Pittsburgh is the largest provider of adult basic education in Allegheny County. Last year, Literacy Pittsburgh helped more than 4,500 individuals acquire reading, writing, math, English language, computer and workforce skills so they may reach their fullest potential in life and participate productively in their communities. Literacy Pittsburgh provides free, personalized instruction in workforce readiness, high school diploma test preparation, English as a second language, basic skills, and family literacy through one-to-one and small class instruction, along with referrals to other family support organizations. Founded in 1982, it serves local adults through numerous neighborhood locations and its Downtown Center.