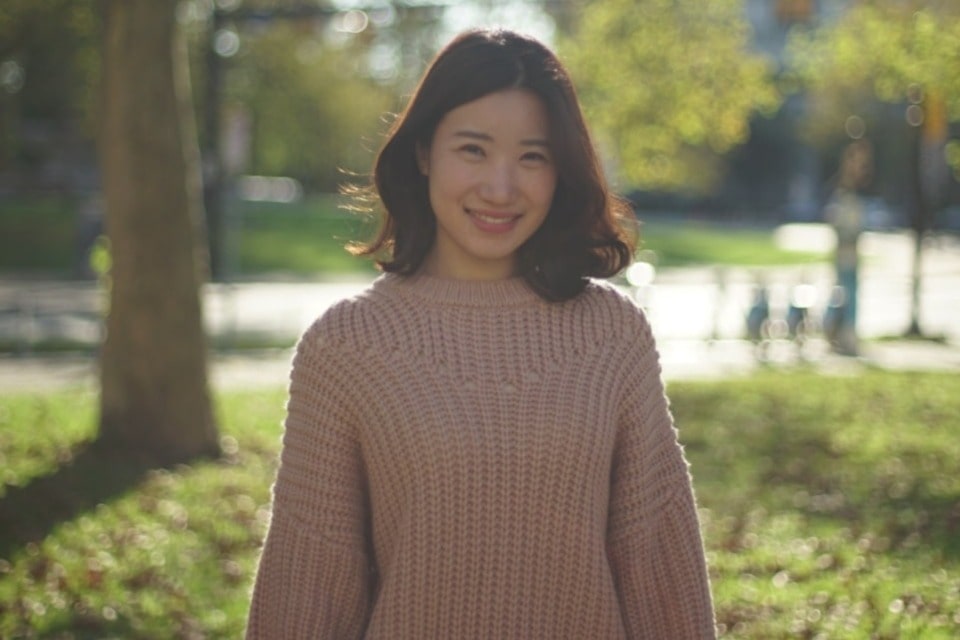 "A year ago, I quit my job, got married, and moved to Pittsburgh from Korea," English language learner Kyeongmin explains. "Everything I faced was new. I no longer belonged somewhere, and I had to start living in a new place with a different language and culture. At the time, thanks to Literacy Pittsburgh, I felt I belonged to Pittsburgh, felt relieved, and felt more comfortable with Pittsburgh and the U.S."
Kyeongmin came to the United States last year with her husband who is studying at Carnegie Mellon. She enrolled in a volunteer-led class to improve her English language skills with the goal of continuing her own education. 
"This class really helps me to improve my English as well as to understand U.S. history, ongoing news, and culture. It also keeps me studying Korean history and social issues so I can share it with classmates."
 This summer Kyeongmin returned to Korea to get a student visa so she could enroll in college in the U.S. Due to the pandemic, she spent 14 days in quarantine while trying to navigate new visa guidelines for international students. She updated her program coordinator Lisa Morse and tutor Michelle Hebert upon her return to the U.S. in August. "The good news is, fortunately, I've got my student visa and finally returned to Pittsburgh! I'm so excited that I can start my study this fall."
 Kyeongmin started classes at Ohio State University in Columbus, pursuing a Ph.D. in pharmaceutical science. Her husband will be continuing his studies here in Pittsburgh, so she'll be commuting between the two cities for the next year. One benefit of the current virtual learning environment is that Kyeongmin will continue meeting with her tutor Michelle during that time.
 "I want to express my gratitude to you, Lisa and Michelle, and Literacy Pittsburgh before I start my new life in Columbus!" Kyeongmin explains. "Thank you all!"
Literacy Pittsburgh (formerly Greater Pittsburgh Literacy Council) helps create better lives through learning. Recognized as a national leader in adult and family literacy, Literacy Pittsburgh is the largest provider of adult basic education in Allegheny and Beaver Counties. Last year, Literacy Pittsburgh helped some 3.700 individuals acquire the skills needed to reach their fullest potential in life and participate productively in their communities. Literacy Pittsburgh provides free, personalized instruction in workforce readiness, high school diploma test preparation, digital literacy, English language learning, math, reading, and family literacy through one-to-one and small class instruction. Founded in 1982, it serves local adults through numerous neighborhood locations and its Downtown Pittsburgh Learning Center.