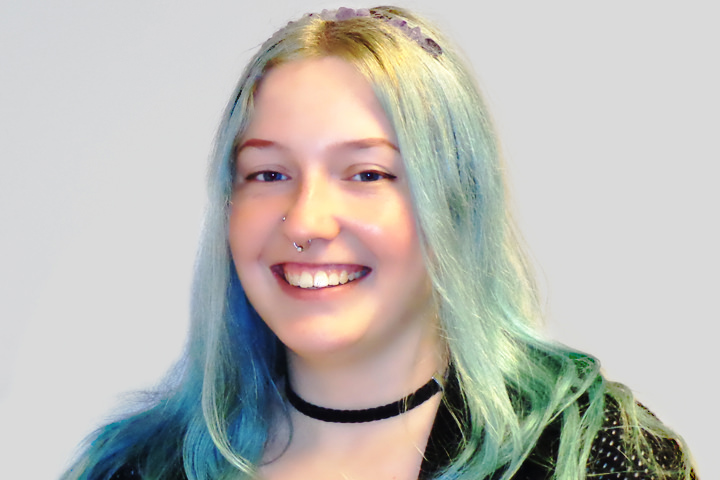 Karmel grew up in the United Kingdom, where she lived most of her life in the foster care system. Her life in the U.K. was very difficult from day one, and she faced situations that no child should ever have to face.
Karmel endured an abusive and troubled childhood and was never permitted to attend school. However, she didn't let this stop her. Karmel taught herself to read and write with the only books in the house…the Bible and a set of encyclopedias. Even though her extremely strict and unorthodox upbringing caused her much anxiety and social isolation, she is determined to overcome her difficult start in life.
The lack of a formal education coupled with scars from her abusive childhood made Karmel's adult life difficult—even tasks like taking public transportation caused anxiety for her.
"I felt I wasn't good enough for an education, let alone smart enough," Karmel explains.
After Karmel married, she moved to Pittsburgh and was quickly connected to Literacy Pittsburgh. She began studying for her high school equivalency diploma in 2017 at our downtown learning center, attending class four days per week with Instructor Kathy Scanlon. She also worked with Literacy Pittsburgh's Transitions Manager, Andrea Horton-Meriçli. Andrea matched Karmel with a volunteer mentor who helped her navigate Pittsburgh and learn to network while answering her many questions about academic and professional goals. With this support, Karmel started gaining the confidence and education she had sought her entire life.
"Literacy Pittsburgh is a safe place, with amazing people who have helped me find myself and given me the confidence to move forward to higher education," Karmel says.
In July 2018, a mere ten months after she enrolled at Literacy Pittsburgh, Karmel earned her high school equivalency diploma. In January, she will begin coursework at CCAC for biology. She hopes to attend the University of Pittsburgh School of Dental Medicine in the future, with a goal of becoming a dental hygienist. Karmel continues to attend classes at Literacy Pittsburgh, where she is studying with her teacher Kathy for her placement exam for community college.
"I have no doubt that Karmel will reach her career and personal goals," Andrea says. "She is one of the most focused and motivated students I have had the pleasure of working with, and I look forward to seeing everything she will accomplish."
"My ultimate goal in life, the reason why I have bettered myself and have gone through school, is so I can be the mother I want to be," Karmel explains. "I want to give my future children the childhood I never had. I want to bring them joy and happiness, and that in turn will light up my life."
Literacy Pittsburgh (formerly Greater Pittsburgh Literacy Council) helps create better lives through learning. Recognized as a national leader in adult and family literacy, Literacy Pittsburgh is the largest provider of adult basic education in Allegheny and Beaver Counties. Last year, Literacy Pittsburgh helped some 3.700 individuals acquire the skills needed to reach their fullest potential in life and participate productively in their communities. Literacy Pittsburgh provides free, personalized instruction in workforce readiness, high school diploma test preparation, digital literacy, English language learning, math, reading, and family literacy through one-to-one and small class instruction. Founded in 1982, it serves local adults through numerous neighborhood locations and its Downtown Pittsburgh Learning Center.