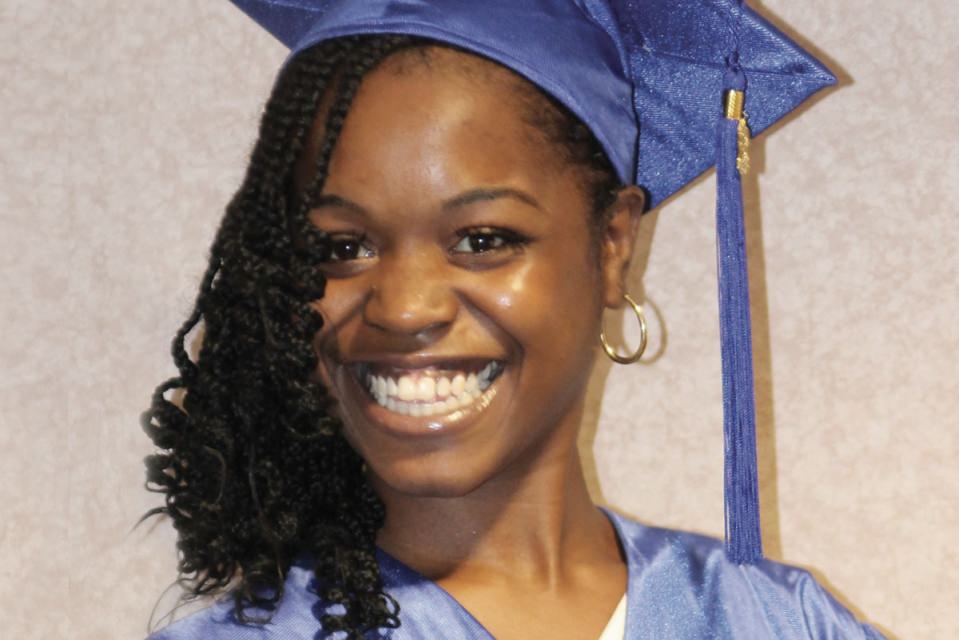 When Jamila was a senior in high school, her world was forever changed. What should have been a year of joy and celebration was taken away by the devastating loss of her best friend—her mother.
After being diagnosed with Huntington's disease, Jamila watched her mother slowly lose her fine motor skills and become so frail that she required around-the-clock care. Jamila and her sister were placed in the care of a relative. "My whole life, all my mom did was support me," Jamila says. "But after her diagnosis, I just didn't take school seriously anymore."
Without a high school diploma, Jamila spent time moving from one part-time job to another. But, she explains, "The work wasn't satisfying me. I knew at the time that I had something better to do, and I wasn't doing it."
Literacy Pittsburgh helped her realize her potential. Jamila remembers walking into the learning center and receiving immediate encouragement and support from the instructors and staff members. "Any worries you went in with went away," she explains. "At Literacy Pittsburgh, I learned that you may come from a negative place, but that doesn't mean your life has to be that way. You can make it how you want it to be."
With tears in her eyes, and her sister by her side, Jamila celebrated earning her diploma at our graduation ceremony this September. Since receiving her diploma, she has enrolled in college, where she is studying early childhood development. Her goal is to become a teacher.
Although it's been six years since she said goodbye to her mother, "I still cry for her sometimes," Jamila says. "But I know my Mom would be proud."
Literacy Pittsburgh (formerly Greater Pittsburgh Literacy Council) helps create better lives through learning. Recognized as a national leader in adult and family literacy, Literacy Pittsburgh is the largest provider of adult basic education in Allegheny and Beaver Counties. Last year, Literacy Pittsburgh helped some 3.700 individuals acquire the skills needed to reach their fullest potential in life and participate productively in their communities. Literacy Pittsburgh provides free, personalized instruction in workforce readiness, high school diploma test preparation, digital literacy, English language learning, math, reading, and family literacy through one-to-one and small class instruction. Founded in 1982, it serves local adults through numerous neighborhood locations and its Downtown Pittsburgh Learning Center.