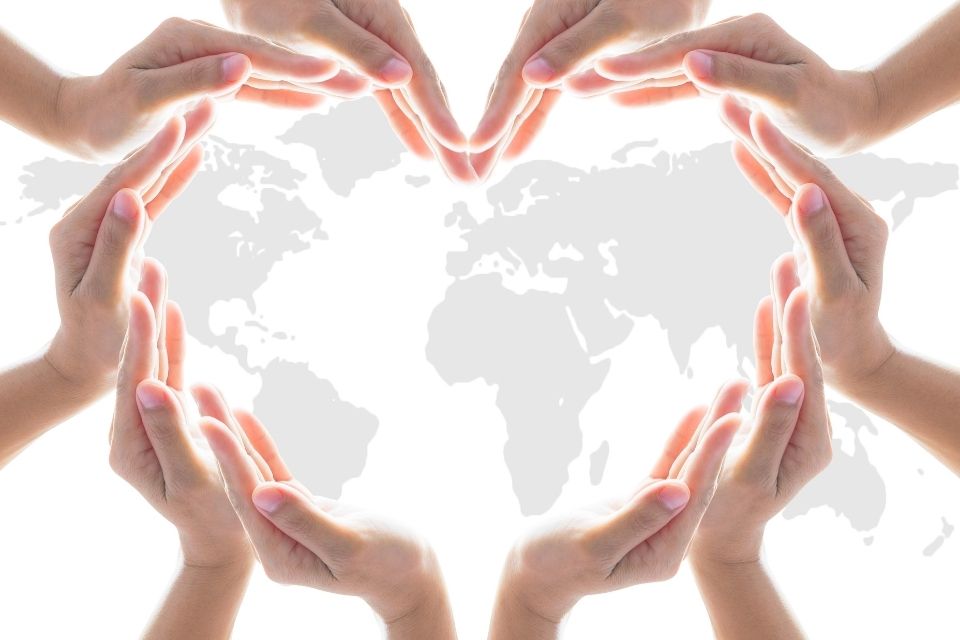 At Literacy Pittsburgh, our students and tutors often develop wonderful friendships that create a productive and supportive learning environment. Gowri and her tutor, Dianne, exemplify how this bond can enrich the lives of both student and tutor. 
Gowri made the decision to move from India to Pittsburgh in order to follow her dreams of eventually pursuing a job in finance. She knew her first step in achieving her goals was to improve her English fluency, and she came across Literacy Pittsburgh by fate. "I found a Literacy Pittsburgh brochure in the library" she says. From there, she signed up to become a student, which is when she was paired with Dianne.  
As a recently retired educator, Dianne became a Literacy Pittsburgh tutor just last year. "I have taught children and adults in the past, so Literacy Pittsburgh looked like it would be a good way for me to use my experience and talents to help others" she says. Dianne is a wonderful tutor because of her passion for education. She believes that, without education, there would be no room for growth in individuals or society. When Dianne was paired up with Gowri, she was excited to help her in any way she could.
Dianne and Gowri hold their tutoring sessions online, but they recently decided to meet in person after they discovered that they frequent the same library. They became instant friends as soon as they met and talked so much that they ended up going to a nearby restaurant to continue their conversation. The pair's friendship is exactly what makes their tutoring sessions so beneficial. Gowri was initially struggling with pronunciation when she first became a student, and Dianne knew exactly how to help. "My fundamental strategy is practice, practice, and practice again!  We use conversations to practice speaking and listening. We use reading to practice speaking, vocabulary building, and comprehension" Dianne says. The casual conversations that Dianne and Gowri share during sessions not only help Gowri naturally practice her English, but also allow the friendship between them to grow.
Dianne and Gowri are grateful for the friendship they have, but they are also grateful for the progress they have made. Gowri's English continues to improve from session to session with the help of Dianne. "I never had such a wonderful teacher in my life. She is friendly and her teaching style is mind blowing" Gowri says. Additionally, Dianne is pleased with Gowri's work ethic. She says that Gowri, "is a diligent student, as well as a lovely person" and that "She is determined to speak fluent English and to do so quickly." Because of the hard work and effort from this student and tutor duo, Gowri is hopeful for the future. She now knows that she will be able to receive a job in finance with her strong English skills. Although this means that Dianne will only be Gowri's tutor for a short while longer, we are certain that the friendship they share will last a lifetime. 
Literacy Pittsburgh (formerly Greater Pittsburgh Literacy Council) helps create better lives through learning. Recognized as a national leader in adult and family literacy, Literacy Pittsburgh is the largest provider of adult basic education in Allegheny and Beaver Counties. Last year, Literacy Pittsburgh helped some 3.700 individuals acquire the skills needed to reach their fullest potential in life and participate productively in their communities. Literacy Pittsburgh provides free, personalized instruction in workforce readiness, high school diploma test preparation, digital literacy, English language learning, math, reading, and family literacy through one-to-one and small class instruction. Founded in 1982, it serves local adults through numerous neighborhood locations and its Downtown Pittsburgh Learning Center.