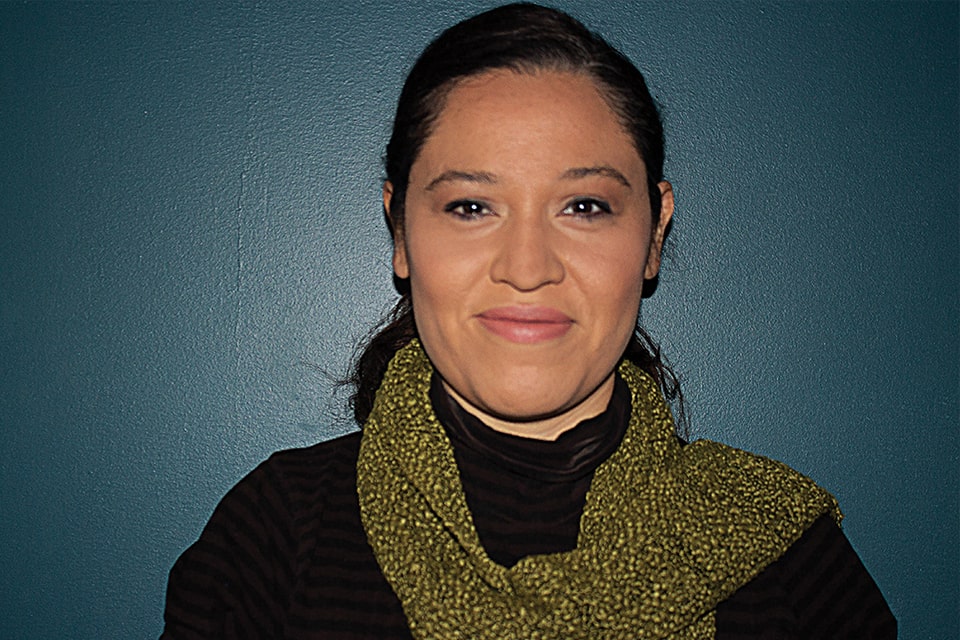 Andrea moved to Pittsburgh from Virginia with her husband and three children to be closer to family.
"We've been planning this move for years," Andrea says. "We wanted to come because of my sister, and now I have a 2-year-old nephew. I really need to be with my family."
Andrea made the decision to focus on her education when she got to Pittsburgh. Her sister told her about the Career Accelerator program hosted by Literacy Pittsburgh and Jewish Family and Community Services (JFCS).
"This is the best thing I could have done for my whole family."
This intensive twelve-week program combines GED preparation with career services support. The class is designed for students who test at a ninth-grade level or above and can make the commitment to an intensive preparation program. The first cohort was offered in fall 2020 and two more are planned for this program year.
Andrea attended classes two days per week with Literacy Pittsburgh instructors to gain the skills she needed for the five tests on the GED exams. Practice tests helped her address test anxiety. The teachers were always ready to offer extra support with an aspect of the test.
"Vivienne was such a good teacher. She made it so easy and so interesting. I told her, 'If you had been my teacher in high school, I would have graduated!'"
Andrea experienced a difficult childhood. "My sister and I were kind of left on our own." While her sister found support in teachers and friends, Andrea struggled. She became pregnant and left school in 12th grade.
"Deep down, I knew I can't keep telling my kids to go to high school and college when I didn't finish my education myself," Andrea says. When she told her kids, ages 15, 12, and 8, what she was doing, they were "pretty proud" she says.
While living in Virginia, Andrea worked as a CNA at a nursing home. Within eight months she was promoted to scheduling coordinator for 200 staff members. Then, six months later she became admissions coordinator. She proudly shares that the facility had never been at full capacity during its 13 years, but the day before she left, they reached 100%.
Andrea recognizes the importance of education to advance her career. During her tenure, the Admissions Director quit, but Andrea wasn't eligible to apply because she didn't have a degree. "I loved the business side of it. The money would have been amazing for my family and the schedule much easier," she says.
Shortly before Christmas, Andrea passed the last test of the GED exam and earned her diploma!  She is the first GED graduate from the inaugural Career Accelerator class.
The Career Accelerator program gave Andrea a chance to explore her next steps, perfect her resume, and enhance her job search. She spoke with Jewish Family and Community Services career counselor Bethany almost every day during the program to work on cover letters and discuss potential job opportunities.
 In January, she interviewed for a full-time bilingual virtual representative at PNC Bank. She got the job.
A high school credential is just the first step for Andrea and she looks forward to attending college.
Literacy Pittsburgh (formerly Greater Pittsburgh Literacy Council) helps create better lives through learning. Recognized as a national leader in adult and family literacy, Literacy Pittsburgh is the largest provider of adult basic education in Allegheny and Beaver Counties. Last year, Literacy Pittsburgh helped some 3.700 individuals acquire the skills needed to reach their fullest potential in life and participate productively in their communities. Literacy Pittsburgh provides free, personalized instruction in workforce readiness, high school diploma test preparation, digital literacy, English language learning, math, reading, and family literacy through one-to-one and small class instruction. Founded in 1982, it serves local adults through numerous neighborhood locations and its Downtown Pittsburgh Learning Center.