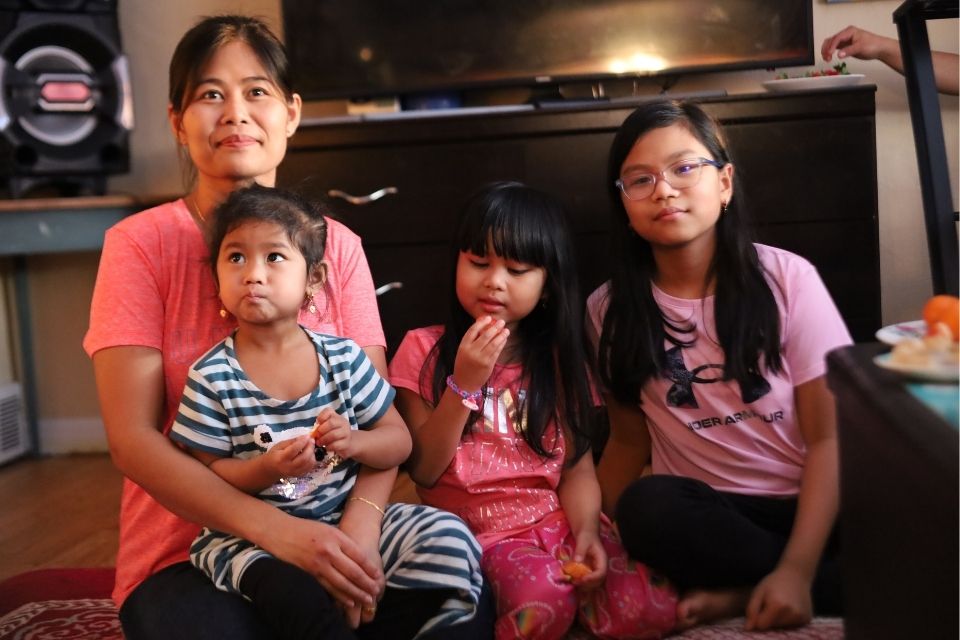 Literacy Pittsburgh plays an active role in immigrant and refugee support, helping newly arrived families learn English, understand American culture, and become comfortable in their new city. In recent months, the plight of refugees has gained heightened attention. We know that there are many questions surrounding refugee resettlement.  We asked Jewish Family and Community Services, a longtime refugee resettlement agency and Literacy Pittsburgh partner, to write a guest article for this month's issue. 
This is an unprecedented time in the history of refugee resettlement in the United States in terms of the number of arrivals, the timeframe of resettlement, and social and political context. In addition to the president increasing the ceiling for refugee admissions, recent crises have led to an additional increase in arrivals in a particularly short period of time.
The United Nations defines a refugee as "someone who has been forced to flee his or her country because of persecution, war or violence. A refugee has a well-founded fear of persecution for reasons of race, religion, nationality, political opinion or membership in a particular social group." Typically after fleeing their home country, refugees connect with the UN to be determined for official refugee status. If the UN decides that the individual or family cannot return home or stay in the country to which they fled, they are then placed in proceedings for third-country resettlement.
The U.S. is one of many countries that help resettle refugees who need to find a new home. The usual resettlement process requires them to go through rigorous background checks, medical examinations, and receive a travel loan to come to their designated city in the U.S. This series of vetting checks and examinations can take about two years. With the recent crises in Afghanistan and Ukraine, however, different protocols have been put in place to expedite this process through humanitarian parole procedures. Although vetting is occurring, other measures are put in place to ensure that families and individuals can come to the U.S. in a more condensed timeline.
Once refugees arrive in the U.S. resettlement agencies like Jewish Family and Community Services (JFCS) provide housing, food, and other basic necessities to each refugee family and individual, with a lot of help from the local community.
When a family or individual arrives in Pittsburgh, they are met at the airport by a JFCS staff member and an interpreter, if necessary. They are taken to their housing, whether temporary or permanent, and given a hot meal for the evening. JFCS also provides them with some initial groceries, hygiene products, and household and kitchen items. When a family moves into a permanent space, whether upon arrival or later on, we provide them with beds and other furniture as well.
From there, JFCS staff work to connect families to all the basic services. They attend medical appointments, apply for benefits and Social Security cards, learn how to use the bus, and enroll their children in school. Adults also enroll in English as a Second Language (ESL) classes at Literacy Pittsburgh if they need it. From there, the families will also open bank accounts and get state IDs so that they can be prepared to start working.
Once the family is settled in, the refugee employment team meets with work-eligible adults in the family to help them understand the workforce in America and apply for jobs. They help clients navigate the interview process, set up a resume, and even help them obtain uniforms or other necessary items for work.
JFCS's efforts to resettle refugees in Pittsburgh are supported by partner organizations and community members. JFCS works together with landlords throughout the county to find housing for refugees arriving in the city and community members to donate furniture, hygiene and household items, groceries, and more. They also work closely with organizations like Literacy Pittsburgh so that refugees can learn English and become more self-sufficient. JFCS staff also connect with school administrators, regional employers, and medical/mental health services like Squirrel Hill Health Center to ensure that the needs of refugees are met with appropriate language and cultural access and training. In 2022, we also started a Community Sponsorship program, where a faith-based organization is matched with a refugee family to help support them during their first year in Pittsburgh.
Right now, JFCS is still working to help Afghan refugees who arrived in the fall and early winter of 2021-2022 to find permanent housing, get jobs, connect to legal services, and continue to adjust to life in the U.S. At the same time, we are continuing to resettle refugees from other countries.
 In light of the Ukraine crisis, JFCS is aware that Ukrainian individuals may be coming in the next year, although we don't know when or how many. The Uniting for Ukraine program aims to give humanitarian parole to Ukrainian citizens who have a sponsor or supporter here in the United States. This program will be different from the Afghan parole process in that Ukrainians will be financially supported through family members instead of resettlement organizations and government funding. In the meantime, we are serving Ukrainian individuals who were able to escape on their own through critical needs support (connecting to food, legal services, and other essential services). We are continuing to keep an eye on updates coming from the government about future Ukrainian arrivals and will prepare to help them however we can through our services.
JFCS is so grateful for our partners and the community members who continue to support our work and the refugees we serve through their time, donations, and services. We are committed to welcoming refugees and immigrants to Pittsburgh and supporting them through the process of building their new lives and homes here in our city.
Literacy Pittsburgh (formerly Greater Pittsburgh Literacy Council) helps create better lives through learning. Recognized as a national leader in adult and family literacy, Literacy Pittsburgh is the largest provider of adult basic education in Allegheny and Beaver Counties. Last year, Literacy Pittsburgh helped some 3.700 individuals acquire the skills needed to reach their fullest potential in life and participate productively in their communities. Literacy Pittsburgh provides free, personalized instruction in workforce readiness, high school diploma test preparation, digital literacy, English language learning, math, reading, and family literacy through one-to-one and small class instruction. Founded in 1982, it serves local adults through numerous neighborhood locations and its Downtown Pittsburgh Learning Center.