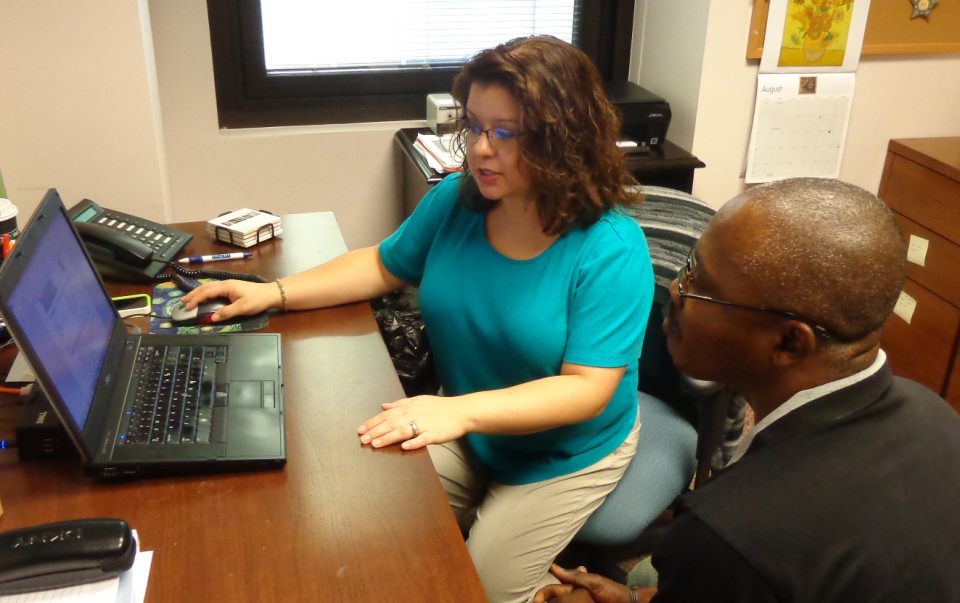 When Greater Pittsburgh Literacy Council students reach their literacy goals, it's my job to ask them, "What's next?"
When students earn their high-school equivalency diploma or acquire stronger English language skills, I help them to make the jump from our program to higher education, training for certification, or to a job. Students and I talk about career and education options and then I search for opportunities with employers, schools, and training organizations that fit their skills and interests.
Although I've successfully connected with a few partners, I'm always pushing to expand my network in order to help more students. Giant Eagle, the Rivers Casino, the Wyndham Grand Hotel, CCAC and Bidwell Training Center are all on speed dial. I'm also building relationships with PNC and the Trade Institute of Pittsburgh. I'd love to see our students working for or attending companies and schools all over Western Pennsylvania.
This spring, we will hold our second Career & Education Fair for students and alumni at our downtown teaching center. At our first fair in September, more than 150 current and former students met 23 businesses and schools.  We plan on hosting this event 2-3 times a year so that our students and alumni can talk personally with employers and educational institutions to obtain employment or learn about entrance requirements for higher education.
The best part of my job is watching our students achieve their goals! Students like Alex, for example, who came to the United States from Russia. He entered our program with an impressive construction background, but spoke limited English. While he worked with our teachers to improve his language skills, I met with him regularly to assist in his job search for a construction superintendent post.
We created and edited his resume, and even made a few aesthetic adjustments. We talked about networking and U.S. interviewing protocol. Once he began using this resume, the e-mails started coming in! With his improved English language skills and newfound confidence, Alex went on a few interviews. It wasn't long before he received two job offers! I'm excited to share that he recently accepted an offer from a local construction company where he'll work as a project supervisor. Alex is thrilled about this new opportunity.
Your generosity throughout the year makes successes like this possible! 
-- Andrea Horton-Mericli, Transitions Manager 
Literacy Pittsburgh (formerly Greater Pittsburgh Literacy Council) helps create better lives through learning. Recognized as a national leader in adult and family literacy, Literacy Pittsburgh is the largest provider of adult basic education in Allegheny and Beaver Counties. Last year, Literacy Pittsburgh helped some 3.700 individuals acquire the skills needed to reach their fullest potential in life and participate productively in their communities. Literacy Pittsburgh provides free, personalized instruction in workforce readiness, high school diploma test preparation, digital literacy, English language learning, math, reading, and family literacy through one-to-one and small class instruction. Founded in 1982, it serves local adults through numerous neighborhood locations and its Downtown Pittsburgh Learning Center.