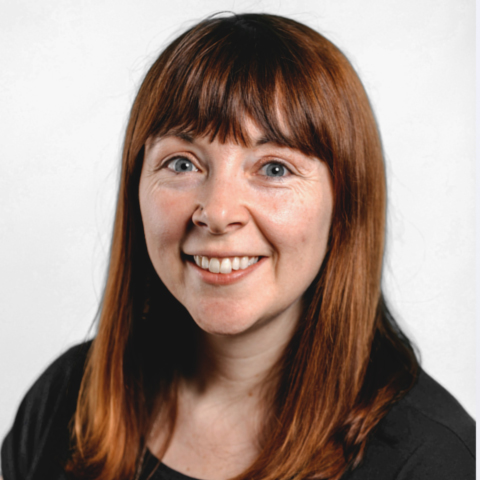 Welcome to Trisha Bandremer, Parkway West Coordinator
Literacy Pittsburgh recently opened a new office in the West End of Pittsburgh to meet increasing demand. For the past couple of years, the territory that is now covered by the Parkway West office was handled by the South Hills and North Hills offices. Each of these offices was managing well over 150 students and more than 70 volunteers, with the demand continuing to grow. We knew that this was not an optimal situation for providing quality service to students and volunteers.
Increased government funding allowed us to hire a new program coordinator and reassign students and tutors to a new office. We thank Allegheny County Library Association for finding room to house our new program coordinator, Trisha Bandremer. Up and running for a couple of months now, the Parkway West office currently has 60 active students with 45 students on the waiting list. A priority for Trisha is tutor recruitment so that these students can begin instruction. The North Hills and South Hills areas each are now managing about 85 active students with waiting lists of about 20 students.
We are excited about this expansion and pleased to welcome Trisha to the Literacy Pittsburgh team. Trisha has worked in the field of adult education since 2004, serving as an AmeriCorps member at Literacy Pittsburgh. She earned her Teaching English as a Second or Other Language (TESOL) certificate in New York City, and taught there for eight years in local non-profits as well as at the college level. After moving back to the Pittsburgh area, she earned her master's in TESOL at Indiana University of Pennsylvania and taught academic English as a second language at Duquesne and Chatham Universities for several years. Prior to beginning her position as Parkway West Program Coordinator at Literacy Pittsburgh, she served in AmeriCorps again, this time as Education Coordinator at All for All, an immigrant inclusion initiative in Pittsburgh.
Literacy Pittsburgh (formerly Greater Pittsburgh Literacy Council) helps create better lives through learning. Recognized as a national leader in adult and family literacy, Literacy Pittsburgh is the largest provider of adult basic education in Allegheny and Beaver Counties. Last year, Literacy Pittsburgh helped some 3.700 individuals acquire the skills needed to reach their fullest potential in life and participate productively in their communities. Literacy Pittsburgh provides free, personalized instruction in workforce readiness, high school diploma test preparation, digital literacy, English language learning, math, reading, and family literacy through one-to-one and small class instruction. Founded in 1982, it serves local adults through numerous neighborhood locations and its Downtown Pittsburgh Learning Center.