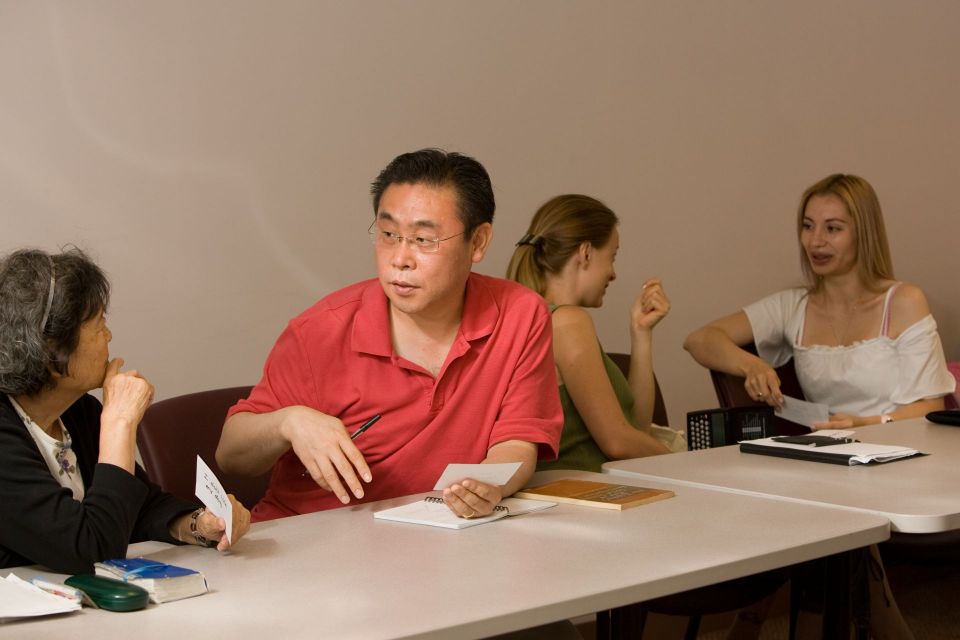 Much of our energies in the spring were devoted to rapidly developing online learning opportunities for current students. However, we knew that the economic situation would mean more pressures for those without a high school credential or strong English language skills. There are many men and women who need help, but how do you onboard students in a pandemic? New students generally attend an in-person orientation and testing session at Literacy Pittsburgh. Once state restrictions relaxed, and we received permission from the PA Department of Education to conduct skills testing online, we developed new models for orientation. These debuted in June.

At Literacy Pittsburgh, students are divided into two broad categories that reflect learning goals: English Language Learning and College and Career Readiness. Incoming students attend orientation and testing tailored to these goals.
For English Language Learning students, we offer live Zoom orientations twice per month. During these sessions, we explain how our program works, our rules and expectations, and students' rights at Literacy Pittsburgh. Alternatively, students can complete an independent online orientation with videos and a survey to give them more flexibility. After orientation, a staff member conducts a virtual interview and English speaking assessment over Zoom. Students are placed on a waiting list initially and can receive a self-paced, online English class while they are waiting for a tutor or the next class to begin. If students express a need for career help, they have the opportunity to meet with our workforce skills manager.
Our College and Career readiness team also offers a self-paced online orientation, and they recently launched virtual orientations over Zoom as well. For these students, we offer remote and in-person placement testing (with social distancing and masks). Students who are on the waiting list can also take advantage of independent learning options and meet with our workforce skills manager.
In both programs, students are either matched with a volunteer tutor or enrolled in a class. All instruction is virtual. From the shift to online learning until now, teachers and tutors have used text, email, Google Classroom, and Zoom to keep students engaged and connected. Also, they've used tools, like Khan Academy to help students who might struggle with a specific topic, still making instruction highly personalized.
Whether our students need class for career or educational advancement, we make sure to meet them where they are and target the specific skills they need to be successful.
Literacy Pittsburgh (formerly Greater Pittsburgh Literacy Council) helps create better lives through learning. Recognized as a national leader in adult and family literacy, Literacy Pittsburgh is the largest provider of adult basic education in Allegheny and Beaver Counties. Last year, Literacy Pittsburgh helped some 3.700 individuals acquire the skills needed to reach their fullest potential in life and participate productively in their communities. Literacy Pittsburgh provides free, personalized instruction in workforce readiness, high school diploma test preparation, digital literacy, English language learning, math, reading, and family literacy through one-to-one and small class instruction. Founded in 1982, it serves local adults through numerous neighborhood locations and its Downtown Pittsburgh Learning Center.