Even during a pandemic, Literacy Pittsburgh has grown its capacity to meet the workforce goals of our students and our community. We have welcomed a number of new staff and board members dedicated to better lives through learning.
New board members

Andrea Clark Smith | UPMC
Nancy Crouthamel | Civic Volunteer

Ellen Freeman | Immigration Law Group, PLLC.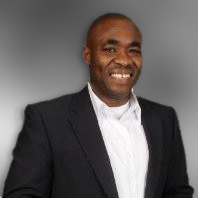 Emmanuel George | Covestro LLC

Leslie Gromis Baker | Buchanan Ingersoll & Rooney

Tom Hitter | University of Pittsburgh

Zack Leskosky | Gateway Health Plan

Gianinna Mercado | UPS Mid-Atlantic District

Jared Miller | Pandora Jewlery

Bill Southern | Block Communications

Jen Styran | Carnegie Library of Pittsburgh

Erin Weber | Hefren-Tillotson, Inc.

Karen Worcester | Peoples Natural Gas
New staff

Sinan Abbas | Career and Readiness Enrollment and Placement Coordinator

Miguel Diaz Segura | Program Coordinator

Aviva Elzufon | Program Coordinator

Sam Gorsuch | Accountant 

Samantha Hamlin | Instructor

Tiffani Humble | ISAC Service Coordinator

Christina Indovina | Tutoring Specialist

Nicole Johnson | Special Projects Manager

Dan Lampmann | Career Pathways Development Manager

Vivienne McClellan | Instructor

Keerstan McGinley | ELL Enrollment Coordinator

Tasha Mwanakalando | Student Success Coordinator

Leah Patterson | Program Coordinator

Nile Wilson | Operations Assistant
Literacy Pittsburgh (formerly Greater Pittsburgh Literacy Council) helps create better lives through learning. Recognized as a national leader in adult and family literacy, Literacy Pittsburgh is the largest provider of adult basic education in Allegheny and Beaver Counties. Last year, Literacy Pittsburgh helped some 3.700 individuals acquire the skills needed to reach their fullest potential in life and participate productively in their communities. Literacy Pittsburgh provides free, personalized instruction in workforce readiness, high school diploma test preparation, digital literacy, English language learning, math, reading, and family literacy through one-to-one and small class instruction. Founded in 1982, it serves local adults through numerous neighborhood locations and its Downtown Pittsburgh Learning Center.