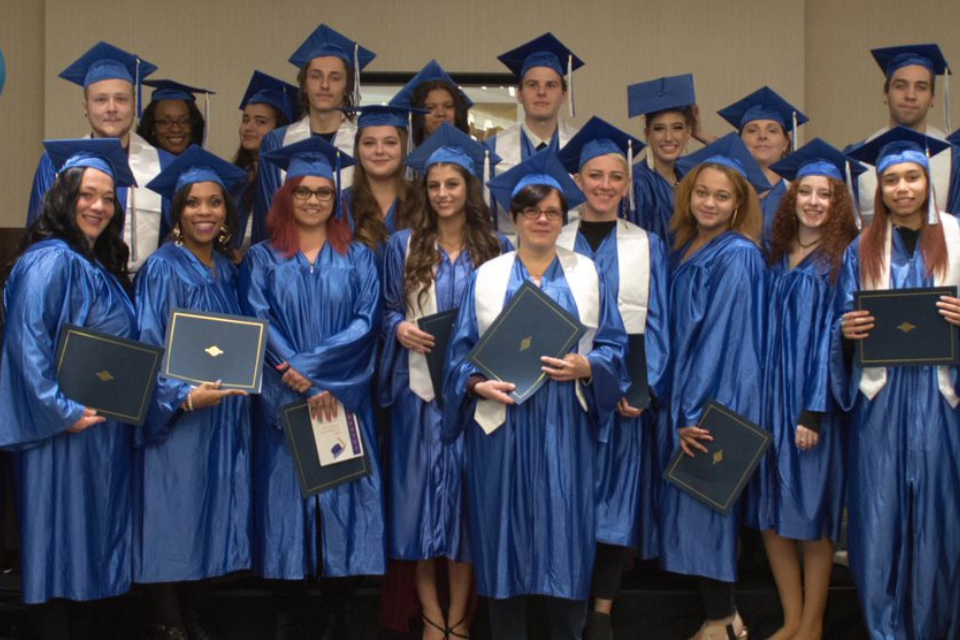 This Spring, Literacy Pittsburgh offered the first round of a new class called GED Test Ready as part of our Fast Track curriculum. While most classes focus on the academics needed to pass, this free 4-week class covers the logistics of taking the GED test.  
 
It is designed for students who need a confidence boost before taking the GED test or who have questions about the different subjects or wonder what testing day will be like. The course reviews each component of the GED test. At each session, students will also take one GED practice test to build confidence and gauge readiness to pass the actual test. 

Sessions focus on the following topics:
Session 1:  GED Basics, creating a GED account, GED Ready Science
Session 2:  Calculator and formula sheet practice, GED Ready Math
Session 3:  Charts, graphs, and maps, GED Ready Social Studies
Session 4:  Essay writing, GED Ready Reasoning Through Language Arts
A benefit to students is that they can take the practice tests for free. Students who meet certain criteria can also apply for a scholarship to have the GED testing fees - up to $144 - paid in full.
We will start our third GED Test Ready cohort this month. To date, 20 students have completed the GED Test Ready course, and several of those students are on track to earn a GED credential in the near future. One student passed all four subjects immediately after the class! On three of the four tests, the student received the highest score possible, which indicates that they demonstrated skills being taught at the college level. Depending on the college program chosen, they can receive college credit for these subjects and may be able to bypass certain required classes which ultimately saves them time and money. 
Literacy Pittsburgh (formerly Greater Pittsburgh Literacy Council) helps create better lives through learning. Recognized as a national leader in adult and family literacy, Literacy Pittsburgh is the largest provider of adult basic education in Allegheny and Beaver Counties. Last year, Literacy Pittsburgh helped some 3.700 individuals acquire the skills needed to reach their fullest potential in life and participate productively in their communities. Literacy Pittsburgh provides free, personalized instruction in workforce readiness, high school diploma test preparation, digital literacy, English language learning, math, reading, and family literacy through one-to-one and small class instruction. Founded in 1982, it serves local adults through numerous neighborhood locations and its Downtown Pittsburgh Learning Center.