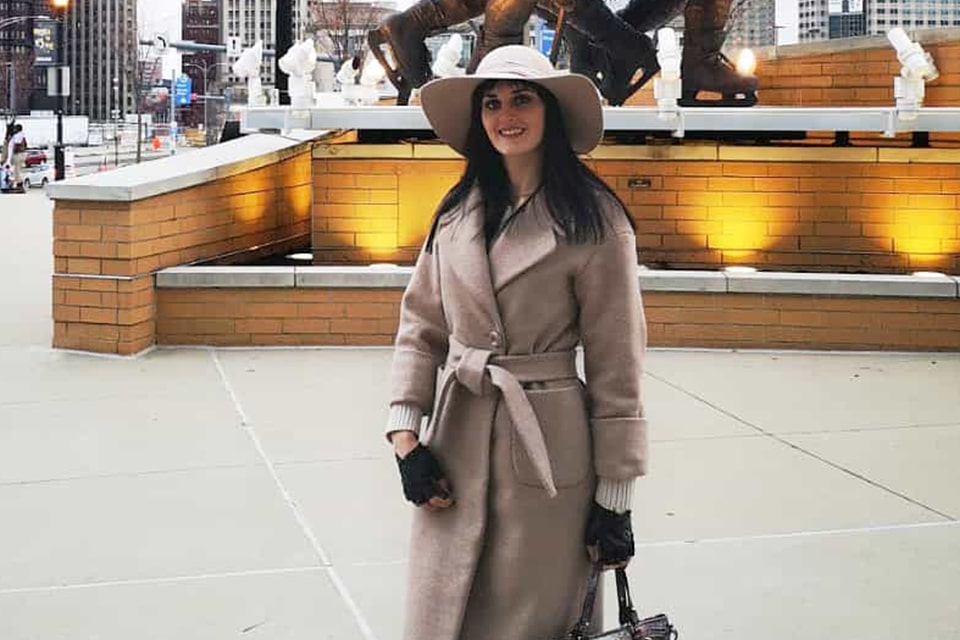 Nastassia has immersed herself in learning everything she can about life in the United States.
"If you move to another country, you should adopt the tradition and culture of that country, study language, find friends and work on the wealth of that society. I strongly wanted to be useful here," Nastassia explains.
Moving to the United States from Belarus, a small country in the heart of Europe, was a difficult decision for Nastassia.  Ultimately, love won out and she joined her husband who has been living in the U.S. for more than a decade. Since coming here, her husband has helped her grow into her new surroundings. In her time in the U.S., she has found a great appreciation for the diversity of the American people and for the natural beauty of the country. She loves learning about different cultures and traditions, meeting people from different corners of the world, and trying many new foods.
Nastassia sought an organization that caters to new immigrants and could help her achieve her goal of practicing law in the U.S. She found the support she needed in Literacy Pittsburgh.
Our Workforce Skills Manager, Andrea Horton-Meriçli, has played an important role in helping Nastassia pursue her dream. Together, they researched law school programs and obtained special resources to help with her exam preparations. They created a resume and cover letter that accentuate her previous law experience in Belarus. Nastassia also values volunteering, so Andrea found her an opportunity to work with the Christian Immigrant Advocacy Center. Nastassia assists in legal work—keeping her close to law and her goals.
"Andrea Horton finds warm words which inspire my belief in myself," Nastassia says
Outside of her studies, Nastassia is dedicated to maintaining balance among her mind, body, and soul. She enjoys yoga and learning about human psychology. She also enjoys exploring nature with her dog and inventing new dishes.
"I discover more of America every day and I love this country more and more!"
Literacy Pittsburgh (formerly Greater Pittsburgh Literacy Council) helps create better lives through learning. Recognized as a national leader in adult and family literacy, Literacy Pittsburgh is the largest provider of adult basic education in Allegheny and Beaver Counties. Last year, Literacy Pittsburgh helped some 3.700 individuals acquire the skills needed to reach their fullest potential in life and participate productively in their communities. Literacy Pittsburgh provides free, personalized instruction in workforce readiness, high school diploma test preparation, digital literacy, English language learning, math, reading, and family literacy through one-to-one and small class instruction. Founded in 1982, it serves local adults through numerous neighborhood locations and its Downtown Pittsburgh Learning Center.