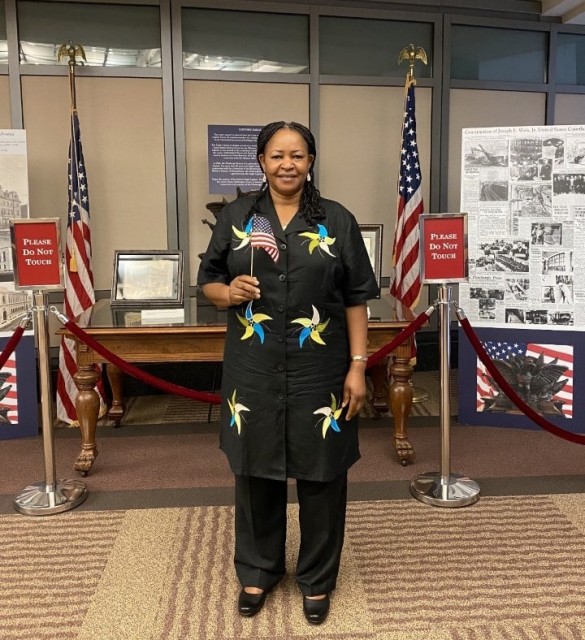 Congratulations to Literacy Pittsburgh student Mukamazina for completing her goal of becoming a US Citizen! Mukamazina came to Literacy Pittsburgh in 2016 originally as an ELL student and later shifted her goals towards earning her citizenship. One of the main reasons she wanted to become a US citizen is so she can vote for her leaders.
Mukamazina's home country is Rwanda but she lived in two other countries as a refugee before coming to Pittsburgh in June 2016. She says she likes Pittsburgh because the people are friendly and "like to help each other."
Outside of Literacy Pittsburgh, Mukamazina is the mother of three children. In her spare time, she likes to make crafts using beads or thread to make keychains, small handbags, and/or blankets. Thank you, Mukamazina, for allowing Literacy Pittsburgh to help you reach your goals!
Literacy Pittsburgh (formerly Greater Pittsburgh Literacy Council) helps create better lives through learning. Recognized as a national leader in adult and family literacy, Literacy Pittsburgh is the largest provider of adult basic education in Allegheny and Beaver Counties. Last year, Literacy Pittsburgh helped some 3.700 individuals acquire the skills needed to reach their fullest potential in life and participate productively in their communities. Literacy Pittsburgh provides free, personalized instruction in workforce readiness, high school diploma test preparation, digital literacy, English language learning, math, reading, and family literacy through one-to-one and small class instruction. Founded in 1982, it serves local adults through numerous neighborhood locations and its Downtown Pittsburgh Learning Center.