Preparing our students to succeed in the workplace means more than simply teaching reading, math or English. It also means providing opportunities to grow skills employers value such as digital literacy, resilience, adaptability, and perseverance. This spring, those qualities were put to the test. Staff and students rapidly switched to new and unfamiliar ways of learning, moving out of their comfort zones. 
Instructor Elaine Vattimo shares her experience in a first-person essay. 
Online instruction will be our primary method of learning as we ease into Pennsylvania's Green Phase, and it will play a greater role at Literacy Pittsburgh even when in-person classes resume.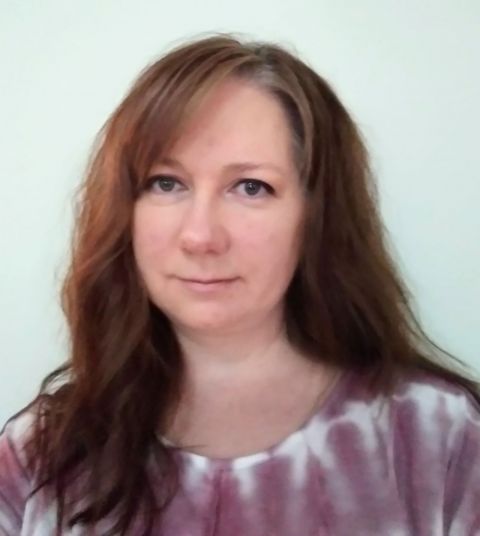 Not unlike other Literacy Pittsburgh classes, our class at Mooncrest Neighborhood Center has reconnected online during the COVID-19 stay at home orders.  While some students are not able to attend virtually, many students are logging on weekly for class sessions. 
 
For the past several weeks, about two-thirds of enrolled students have attended class via Zoom. Some students have different work schedules than a few months ago, some have lost their jobs, and some are home with their children, doing their best to make sure learning continued while schools were in session. Most students have expressed concern about the current situation, and all understand the importance of staying home and staying safe.  
 
When it comes to "attending" class, the experience has been a bit of an adjustment for everyone. Instead of using white boards, handouts, textbooks, and physical objects, they have adjusted to using Google Docs, websites, virtual book pages, and online pictures. Rather than writing in their notebooks and getting immediate feedback, students have typed and submitted responses via email or text as homework.  As discussion continues to be an important part of every lesson, it, too, is adjusted for an online environment. Sometimes challenges occur in trying to make sure one speaker is finished speaking before the next person comments, and even more so as you can't always see who is doing the talking. There's a little more repeating and a little more pausing, but there continues to be a lot of respect and kindness for each other.   
 Continuing students have expressed their desire to return to classes as soon as it is safe. New students who have joined the class are looking forward to meeting everyone in person.   
 
This class is one of two that are normally held in the Mooncrest Neighborhood Center where Mooncrest Neighborhood Programs operates.  This non-profit is run by the Felician Sisters and focuses on actively serving and revitalizing the neighborhood. A variety of programs for children, adults and families are offered throughout the year including after-school and summer programs. The Center offers a safe and welcoming space for Literacy Pittsburgh's English Language Learning classes and high school equivalency preparation tutoring. The students and I are looking forward to returning to Mooncrest and enjoying the sense of community unique to the center. 
Literacy Pittsburgh (formerly Greater Pittsburgh Literacy Council) helps create better lives through learning. Recognized as a national leader in adult and family literacy, Literacy Pittsburgh is the largest provider of adult basic education in Allegheny and Beaver Counties. Last year, Literacy Pittsburgh helped some 3.700 individuals acquire the skills needed to reach their fullest potential in life and participate productively in their communities. Literacy Pittsburgh provides free, personalized instruction in workforce readiness, high school diploma test preparation, digital literacy, English language learning, math, reading, and family literacy through one-to-one and small class instruction. Founded in 1982, it serves local adults through numerous neighborhood locations and its Downtown Pittsburgh Learning Center.