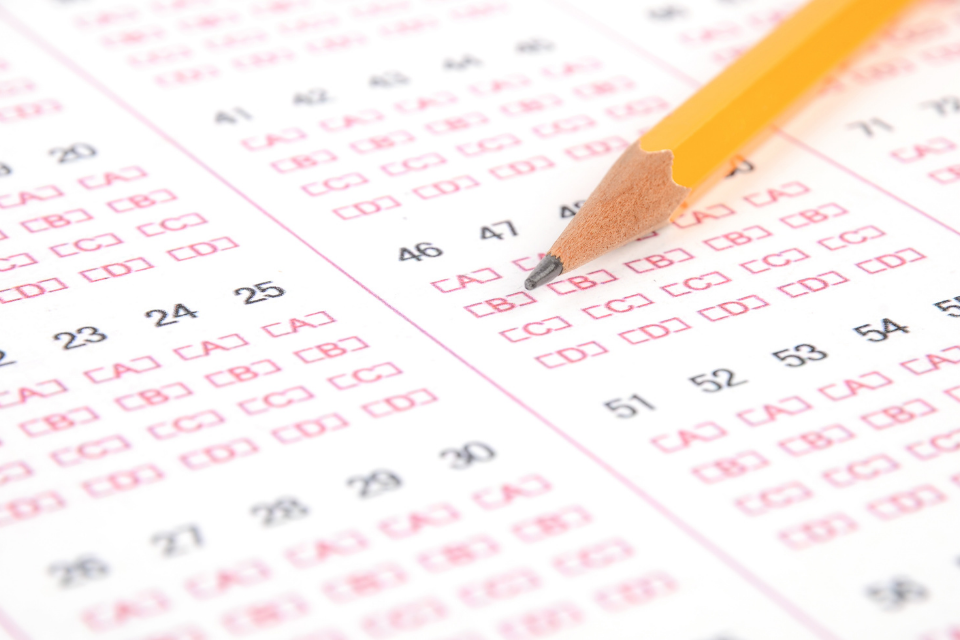 Literacy Pittsburgh monitors student progress in a variety of ways. Goal-setting and standardized testing is done upon enrollment. Throughout the year, we track student achievements, such as getting a job, earning a high school credential, becoming a U.S. citizen, or applying to college.  We also celebrate goals like voting for the first time, helping a child with homework, or getting a driver's license.
Testing is an important way to benchmark student progress. Literacy Pittsburgh tests all students upon enrollment and at least once each program year. The testing process ensures that students are matched with the appropriate tutor or class.
Non-native English speakers usually take the BEST Plus test, which measures speaking and listening skills. This is given individually by a program coordinator. The coordinator asks questions that gradually increase in difficulty to measure the complexity of the student's language. This test takes 30 minutes or less. 
Based on their scores, students are assigned one of six levels from Beginning Literacy level – someone who knows little to no spoken English, to an Advanced– someone who can understand and answer basic English questions. The BEST Plus test does not tell us anything about a student's ability with written English. If the student is not literate in their own language or is a native speaker of a non-Romanic language, they will be given the BEST Literacy test, which is a paper-based test that measures reading and writing and takes an hour. 
Students who want to work on reading or math skills, work toward a high school diploma, or improve their written English enough for college will be given the Test of Adult Basic Education (TABE). This test consists of two subject tests, which are given based on the student's goals. The TABE is a multiple-choice, timed test that is taken on a computer.
Students are first given placement tests in the subject to be studied, and then given a longer, leveled test that measures their current ability in the subject. Students who take the TABE are placed into one of six levels from Beginning Literacy to High Adult Secondary. The Math TABE, including placement test, takes about 1 hour and 40 minutes, while the Reading TABE, including placement test, takes about 2 hours and 40 minutes. These are serious tests! 
On average, it can take 60 hours of learning for a student to advance one level—which is the equivalent to approximately two grade levels in K-12. Consider how much time we spent in school as a child! The progress our students make while balancing jobs, families, and adult responsibilities is remarkable.
Literacy Pittsburgh (formerly Greater Pittsburgh Literacy Council) helps create better lives through learning. Recognized as a national leader in adult and family literacy, Literacy Pittsburgh is the largest provider of adult basic education in Allegheny and Beaver Counties. Last year, Literacy Pittsburgh helped some 3.700 individuals acquire the skills needed to reach their fullest potential in life and participate productively in their communities. Literacy Pittsburgh provides free, personalized instruction in workforce readiness, high school diploma test preparation, digital literacy, English language learning, math, reading, and family literacy through one-to-one and small class instruction. Founded in 1982, it serves local adults through numerous neighborhood locations and its Downtown Pittsburgh Learning Center.