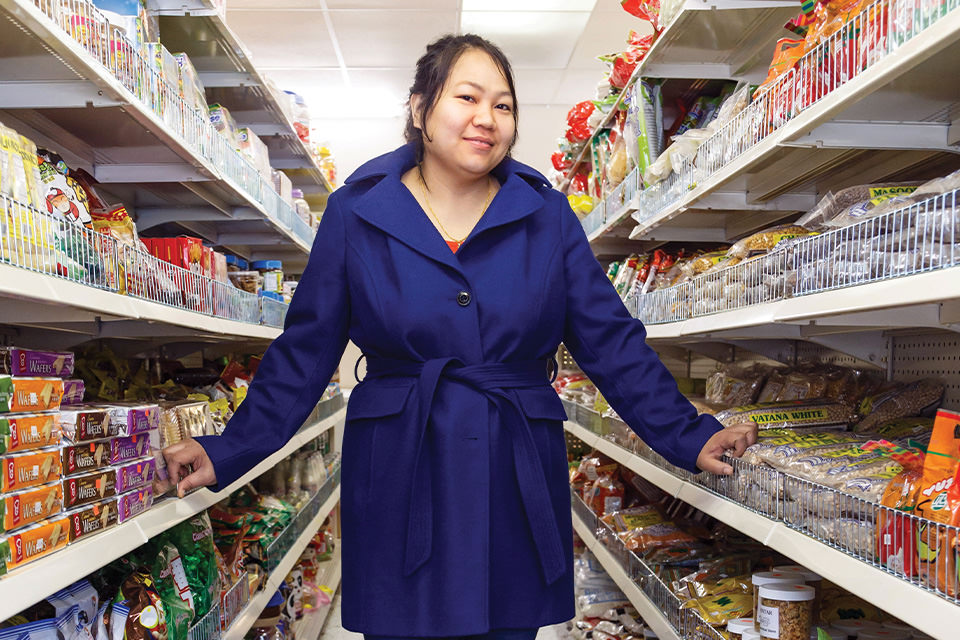 With no English language skills and an eight-month-old infant, LuLu, a refugee from Burma, bravely started over in Pittsburgh. She dreamed of a better life for herself and her family—safe from violence in her home country. 
When LuLu first arrived, she was met with many challenges. Communicating with doctors, going grocery shopping, navigating the city, and understanding American customs overwhelmed her. 
Literacy Pittsburgh's Family Literacy program provided her with the chance to learn English and American culture, while helping her daughter to make friends and adjust to a new environment.
 "I learned everything from Literacy Pittsburgh...how to write, how to read, how to speak English," remembers LuLu.
Soon after she arrived in Pittsburgh, LuLu set a goal of opening an Asian grocery store. In February 2019, LuLu made her dream a reality. She proudly named her store Noble, after her youngest daughter, who was born in 2016.
Not long after, she met her goal of becoming a U.S. citizen.
Literacy Pittsburgh (formerly Greater Pittsburgh Literacy Council) helps create better lives through learning. Recognized as a national leader in adult and family literacy, Literacy Pittsburgh is the largest provider of adult basic education in Allegheny and Beaver Counties. Last year, Literacy Pittsburgh helped some 3.700 individuals acquire the skills needed to reach their fullest potential in life and participate productively in their communities. Literacy Pittsburgh provides free, personalized instruction in workforce readiness, high school diploma test preparation, digital literacy, English language learning, math, reading, and family literacy through one-to-one and small class instruction. Founded in 1982, it serves local adults through numerous neighborhood locations and its Downtown Pittsburgh Learning Center.