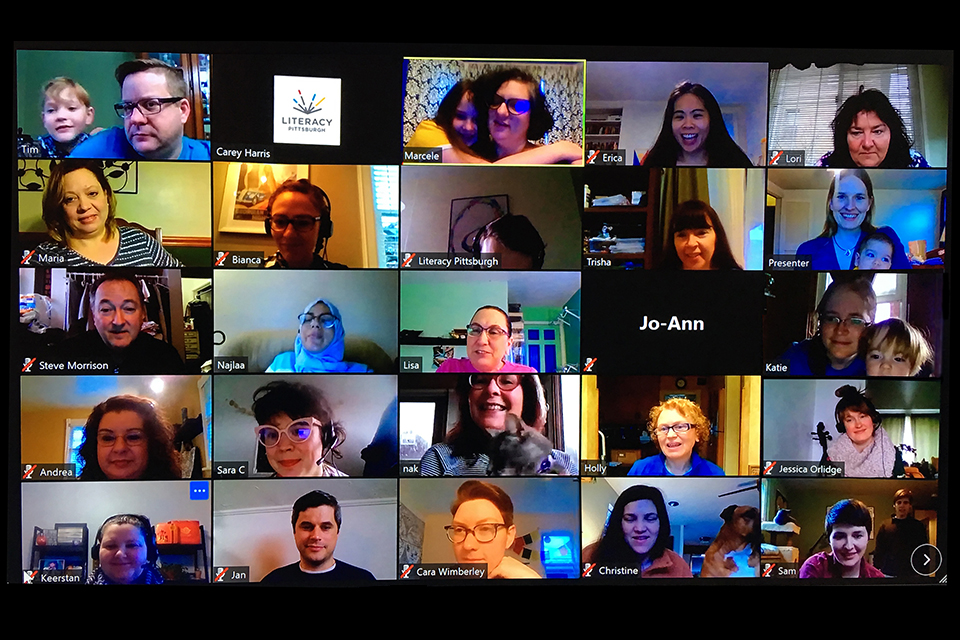 Friends, I write to you from my home office in my basement. Even from here, it is easy to see that life as we know it will be different after the COVID-19 pandemic. We'll all likely have a clearer sense of what we can and cannot live without, and a greater understanding of our interdependence on each other.
We will also know ourselves better—as challenges always present opportunities to show us what we're really made of. 
I could not be more proud of our staff, students and tutors. Everyone has stepped up to this challenge in ways I could not have imagined a month ago. 
Monday, March 16 was the last day at our physical offices and classrooms. Since then, our staff members mobilized in amazing ways with creative ideas to engage our students remotely and equip our tutors for success.
While we knew digital literacy was the next frontier for our work to ensure students are ready and relevant for the workforce, we were engaging with digital platforms sparingly, trying to learn before teaching. Yet here we are. Teachers and tutors have moved quickly to engage students using digital platforms, and they too are learning. I'm excited to highlight some of their efforts over the past week in the stories below.
Students have gained confidence in an unfamiliar platform and met us every step of the way with gratitude and a willingness to learn. We have a long way to go before we are truly maximizing distance learning and digital platforms, but we've greatly accelerated our pace. To quote Krishna, one of our graduation student speakers, "It doesn't matter when you start. Make sure you start." This crisis has unleashed our courage and our creativity, and I am excited for what the future holds as we refine and expand these new initiatives in the weeks and months to come.
During this challenging time, our staff members remain focused on our mission and our students. Although we are all working remotely, we are staying connected through frequent phone and virtual check-ins. Our staff members remain enthusiastic, positive and grounded in their work, even as the world around us may feel out of control.
As is always the case, the future will favor those who are agile and willing and able to learn and try new things. This is true for us as adult educators as well as for our students. I hope your spirits are buoyed by the seemingly endless supply of courage and tenacity of Literacy Pittsburgh students, tutors, and staff. 
Your faith in our work, your commitment to our mission, and your confidence in our vision gives us hope and pushes us  toward new heights. Thank you.
Wishing you good health,
Carey A. Harris
Chief Executive Officer
Literacy Pittsburgh
YouTube Lessons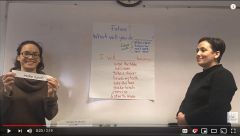 Teachers quickly developed video lessons so students could continue learning.
English Language Learning teachers spent our last day in the office recording and posting more than a dozen videos on a brand new YouTube channel featuring such topics as Business Etiquette Vocabulary and Citizenship Questions. At last count, the channel featured 31 videos, 175 unique users and more than 1,700 views. Students are so thankful for this opportunity. "I feel very lucky. Because I met you and I work with you. We needed this. Thank you very much.🌹❤️"
Google Classroom
Literacy Pittsburgh registered for Google's free tools for nonprofit organizations. To date, seven teachers have established Google Classroom sites and are creating learning tools for their students.  Many lessons dovetail with YouTube videos and students are completing related activities on Google Classroom. 
Virtual Storytime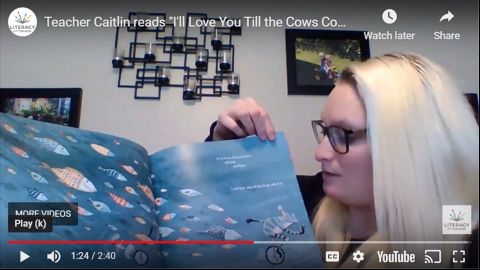 Virtual storytime helps keep Family Literacy parents and kids engaged in learning.
Our Family Literacy program established a virtual storytime so parents and children can enjoy their usual daily storytimes and engage in literacy activities while at home. Both parents and kids truly love this part of the day! We want to make sure that during this challenging time, they still have this comfort. We have a number of videos recorded and have extended invitations to community partners and special friends. Our story library grows each day.
Digital Learning Platforms
Teachers and tutors are introducing their students to platforms such as Khan Academy and USA Learns. Nearly 100 students have signed up for these opportunities over the past week.
 One to One Learning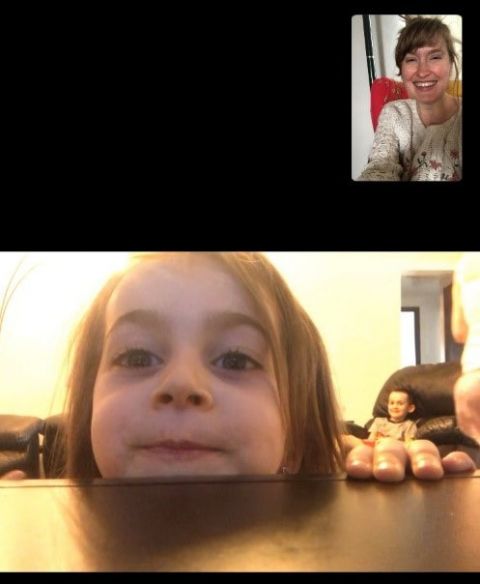 Medina was so excited to FaceTime with her mom's teacher Jessica!
Some teachers have been sending students a daily check-in video and asking the students to answer a question of the day that incorporates a grammar skill they had been working on in class. Some students reply with a selfie video, while others text responses back. Teachers have been practicing English conversation skills and grammar through FaceTime and phone calls through lessons that range from 15 minutes to one hour.
Literacy Pittsburgh (formerly Greater Pittsburgh Literacy Council) helps create better lives through learning. Recognized as a national leader in adult and family literacy, Literacy Pittsburgh is the largest provider of adult basic education in Allegheny and Beaver Counties. Last year, Literacy Pittsburgh helped some 3.700 individuals acquire the skills needed to reach their fullest potential in life and participate productively in their communities. Literacy Pittsburgh provides free, personalized instruction in workforce readiness, high school diploma test preparation, digital literacy, English language learning, math, reading, and family literacy through one-to-one and small class instruction. Founded in 1982, it serves local adults through numerous neighborhood locations and its Downtown Pittsburgh Learning Center.