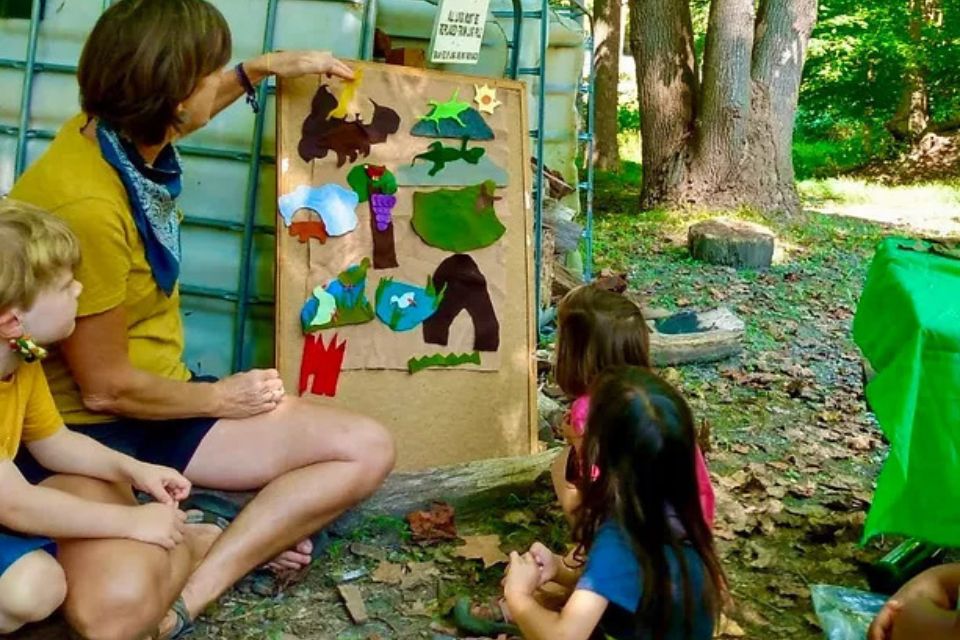 La Escuelita Arcoiris, the Spanish language immersion preschool housed at Congregation Beth Shalom in Squirrel Hill, approached Literacy Pittsburgh prior to the pandemic about classes for their Spanish-speaking teachers. La Escuelita employs many teachers educated primarily in their home countries to teach young children in Spanish.
After an extensive delay due to COVID, Literacy Pittsburgh found a tutor to work with them several times a week. In addition to helping teachers to communicate more effectively with the children's parents, the Literacy Pittsburgh tutor will help them with general English needs and strengthen their comprehension of higher-level educational discourse in English. We want these productive members of our community to feel more comfortable in their adopted home and be able to reach their full potential.
Ellen Tafel, Director of Operations has also asked Literacy Pittsburgh to offer an abbreviated version of our "Tuning Into Language" presentation for parents. This presentation is designed to help the parents be more effective communicators with the teachers in English and allow the teachers to feel more confident in English conversation. Everyone involved wants the children to benefit from their school experience and ease of communication between parents and teachers is vital to the success of La Escuelita Arcoiris. Literacy Pittsburgh is proud to be able to assist in this endeavor!
Literacy Pittsburgh (formerly Greater Pittsburgh Literacy Council) helps create better lives through learning. Recognized as a national leader in adult and family literacy, Literacy Pittsburgh is the largest provider of adult basic education in Allegheny and Beaver Counties. Last year, Literacy Pittsburgh helped some 3.700 individuals acquire the skills needed to reach their fullest potential in life and participate productively in their communities. Literacy Pittsburgh provides free, personalized instruction in workforce readiness, high school diploma test preparation, digital literacy, English language learning, math, reading, and family literacy through one-to-one and small class instruction. Founded in 1982, it serves local adults through numerous neighborhood locations and its Downtown Pittsburgh Learning Center.