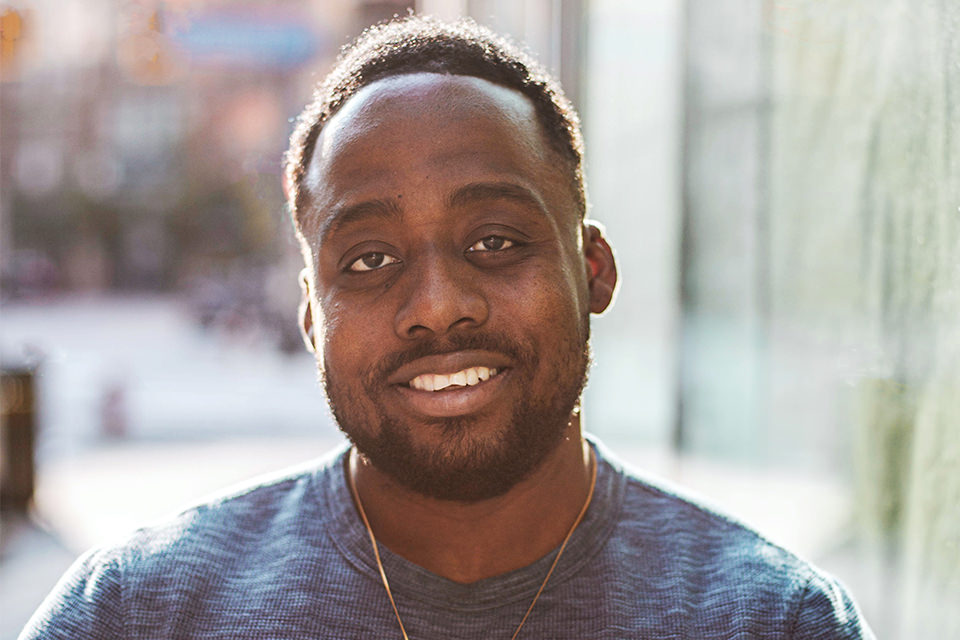 Krishna didn't expect that an invitation from his cousin to visit Pittsburgh would end up changing his life. During his visit to the Steel City, Krishna met his future wife. After traveling back and forth from his native Jamaica for a few years, Krishna moved to Pittsburgh permanently in 2018.
In Jamaica, Krishna worked in the oil and gas industry but had a dream of becoming a pilot. He wanted to start a training program in the U.S. but, like many immigrants, transferring his educational records was an obstacle. He chose to earn a high school equivalency diploma that would be more readily accepted by U.S. colleges.
Krishna came to Literacy Pittsburgh in January 2019 to prepare for the exam. He first took the test in May, but failed the math portion by one point. Undeterred, he honed in the specific concepts he struggled with and when he took the test just a few weeks later, he doubled his math score and earned his diploma!
 Krishna also took advantage of our Career Transitions services while studying for the exam. He attended a tour of Community College of Allegheny  County we organized and learned that the South campus offered  an aviation technology program.
"I sat down with [Workplace Skills Manager] Andrea and we came up with a plan. She helped me apply for grants and get financial aid."
Krishna will begin at CCAC South in the spring. He is excited to learn everything he can—from the business aspect to flying to plane maintenance. Krishna's drive leaves no doubt that this "fast-tracker" will achieve great success.
Literacy Pittsburgh (formerly Greater Pittsburgh Literacy Council) helps create better lives through learning. Recognized as a national leader in adult and family literacy, Literacy Pittsburgh is the largest provider of adult basic education in Allegheny and Beaver Counties. Last year, Literacy Pittsburgh helped some 3.700 individuals acquire the skills needed to reach their fullest potential in life and participate productively in their communities. Literacy Pittsburgh provides free, personalized instruction in workforce readiness, high school diploma test preparation, digital literacy, English language learning, math, reading, and family literacy through one-to-one and small class instruction. Founded in 1982, it serves local adults through numerous neighborhood locations and its Downtown Pittsburgh Learning Center.