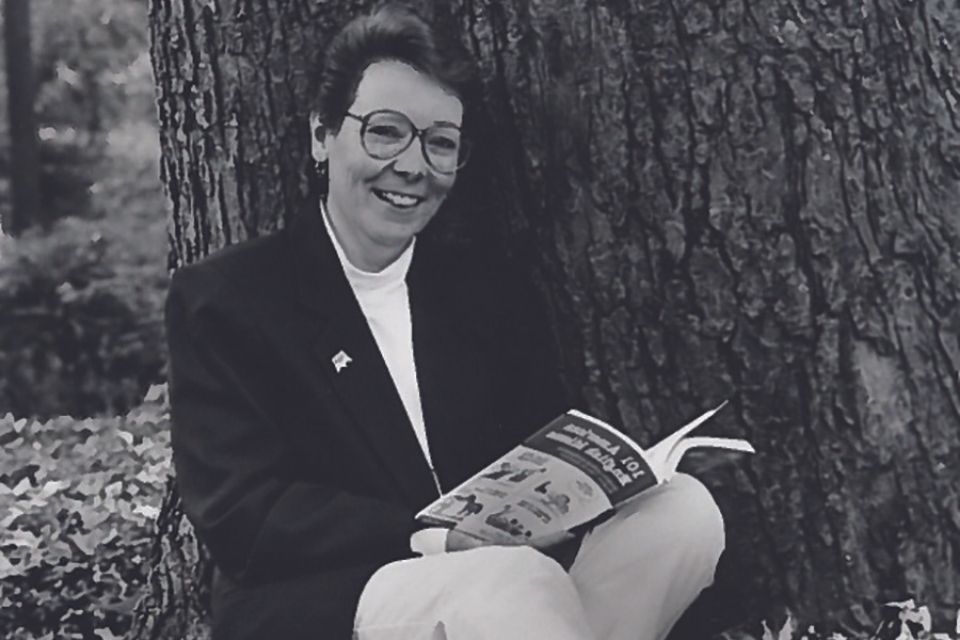 Marsha Kennedy has been a Literacy Pittsburgh tutor for 37 of our 40 years. We asked her to share some thoughts and she responded with an inspiring poem about her tutoring journey. She wishes Literacy Pittsburgh a happy birthday:  "Forty years of excellent work! Forty years of building better lives! Celebrate well!"
An Ode to My Time As a Tutor
One or two inches, that's all that I've got
To tell you my story and the highlights—a lot!
Thirty-seven years I've been at this, ya know;
Can't possibly be, I'm only "sixty or so!"
Sixty-some students and not enough time;
To let anything out would seem such a crime!
I began tutoring basics, as we all did way back-
Helping students get jobs, go to college; we were on the right track!
Then came this request from my coordinator named Mary,
"Help this Polish priest with his English!"
I said, "You're kidding!  That's scary!"
But I took a deep breath and gave it a try.
And it wasn't scary!  He was such a sweet guy!
One thing he taught me and I now watch my step—
If any student speaks Russian, I never ever say "yep!"
And that was the start of my tutoring ESL—
Helping students learn English, fit in and excel!
But there have been some moments, like the one that I had
When a student came in and said, "I need the words that are bad."
Her grandkids said things she didn't quite understand,
So our lesson that day took a whole different plan!
I closed the room's door and then took my seat
And listed bad words that I knew, without being discreet.
Flexibility's key, I teach what each student needs!
Shopping or gardening: "Are those flowers or weeds?"
We have baked, crafted, and eaten great gingerbread places;
We've made wreaths, candied apples, colored eggs with weird faces.
We have talked so much about food, weather and trips!
We had baby showers, parties, and we love going to Phipps!
Happily I watched as two took an oath—
Became US citizens—I was so proud of them both!
We share hopes and dreams, laughter and tears;
No wonder that I've lost count of the years!
 -Kennedy
Literacy Pittsburgh (formerly Greater Pittsburgh Literacy Council) helps create better lives through learning. Recognized as a national leader in adult and family literacy, Literacy Pittsburgh is the largest provider of adult basic education in Allegheny and Beaver Counties. Last year, Literacy Pittsburgh helped some 3.700 individuals acquire the skills needed to reach their fullest potential in life and participate productively in their communities. Literacy Pittsburgh provides free, personalized instruction in workforce readiness, high school diploma test preparation, digital literacy, English language learning, math, reading, and family literacy through one-to-one and small class instruction. Founded in 1982, it serves local adults through numerous neighborhood locations and its Downtown Pittsburgh Learning Center.