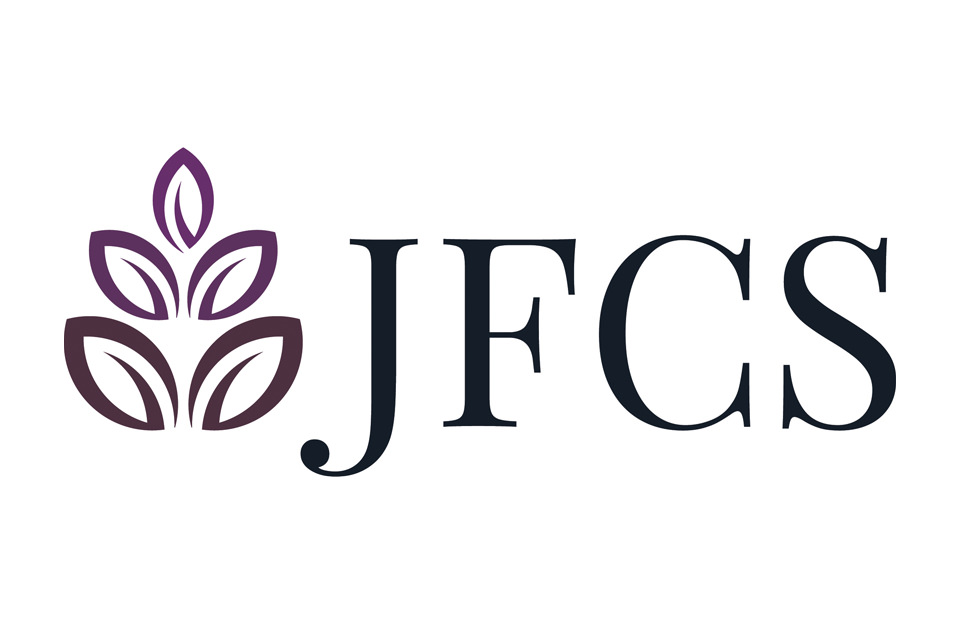 Jewish Family and Community Services (JFCS) has been a trusted and valued partner to Literacy Pittsburgh for nearly 20 years. Our agencies work together on a wide variety of initiatives to support the success of new refugees and immigrants in our region.
Most recently, Literacy Pittsburgh was chosen to work with JFCS for the second time on a grant awarded by the U.S. Citizenship and Immigration Services. Literacy Pittsburgh will provide citizenship classes to 200 eligible immigrants over the next two years, helping them to improve their English, study for the citizenship test and prepare for the citizenship interview. JFCS Immigration Legal Services will help these students navigate the application process for U.S. citizenship.
Literacy Pittsburgh and JFCS have a long history of collaboration to ensure the well-being of refugees and immigrants living in Pittsburgh. JFCS is one of two refugee resettlement agencies in Allegheny County. Before a refugee arrives in Pittsburgh, JFCS staff secures housing and provides furniture, food and clothing. They greet new arrivals at the airport, orient them to their new home, then help them access myriad critical services including healthcare, education, English classes and public benefits. JFCS prepares refugee adults for the work place and helps them obtain full time employment a few months after arrival. Since learning English and American culture is crucial to the success of these new residents and Literacy Pittsburgh is among their first few stops in Pittsburgh where they receive priority access to classes.

In addition to refugee resettlement, JFCS provides a multitude of services to immigrants and refugees, including legal assistance, peer support groups and career services. Literacy Pittsburgh helps JFCS increase their service capacity by providing two full-time Compass AmeriCorps members dedicated to meeting the complex needs of immigrants and refugees.

Spearheaded by JFCS, Immigrant Services and Connections (ISAC) links immigrants in Allegheny County to existing services, programs and communities. ISAC is a five-agency partnership and Literacy Pittsburgh has two FTE case managers on staff who provide service coordination to both students and non-students in need of help with housing, medical care or connections to other services. The goal of the ISAC program is to help immigrants learn to access services themselves so they can become more independent. The ISAC program has allowed us to serve our students better by removing barriers to learning and allowing our teaching staff to focus on instruction.

We also work with JFCS on the Immigrant Workforce Program in partnership with All for All. This program offers accelerated education on the American job market so those with higher level skills enter the American workforce in their chosen field. In this nine-week program, participants learn how to write resumes, apply for positions, develop their professional networks and interview successfully. We appreciate our long-standing relationship with Jewish Family and Community Services. Together, we are making Pittsburgh a welcoming city for immigrants and refugees.
Literacy Pittsburgh (formerly Greater Pittsburgh Literacy Council) helps create better lives through learning. Recognized as a national leader in adult and family literacy, Literacy Pittsburgh is the largest provider of adult basic education in Allegheny and Beaver Counties. Last year, Literacy Pittsburgh helped some 3.700 individuals acquire the skills needed to reach their fullest potential in life and participate productively in their communities. Literacy Pittsburgh provides free, personalized instruction in workforce readiness, high school diploma test preparation, digital literacy, English language learning, math, reading, and family literacy through one-to-one and small class instruction. Founded in 1982, it serves local adults through numerous neighborhood locations and its Downtown Pittsburgh Learning Center.