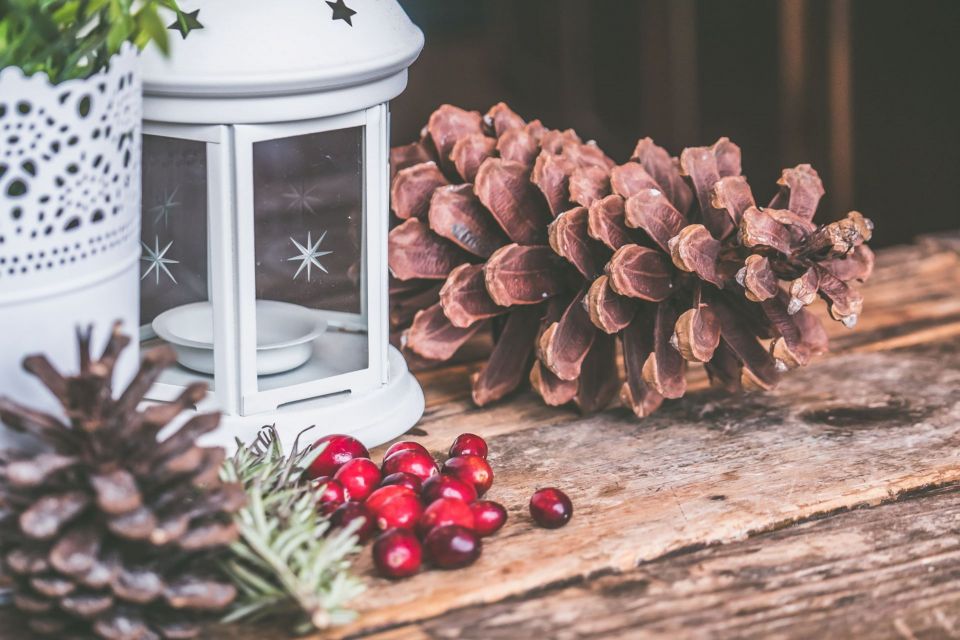 December is the month when many Americans celebrate Christmas with traditions like snowmen, Santa Claus, and Christmas lights.
However, winter holiday traditions look different around the world. We asked staff members who have had the opportunity to spend the holidays abroad to share their experiences. They told us about some of the many ways people celebrate. Come along for a trip around the world!
In many parts of Europe, big outdoor holiday markets that sell seasonal food (like mulled wine) and craft items are a popular way of celebrating the season.
Sara, who lived in the Netherlands and Belgium, shared that in Antwerp, Sinkerklaas (St. Nicholas, similar to Santa Claus), came by boat to visit and handed out "pepernoten" (gingerbread cookies) and oranges. He was joined by his helpers Zwarte Pieten (or "Black Peter" or "Black Peters"), nowadays a very controversial figure. St. Niklaas Day is in fact even more important than Christmas Day in the Netherlands and Belgium. St. Niklaas puts a small number of gifts in children's shoes that they place out the evening before December 6th.
Holly, who lived in the Czech Republic, commented that the typical dish for Christmas is fried carp and potato salad. "I heard that some families buy a live fish and keep it in their bathtub until they're ready to cook it!" she remembers. Czech traditions also include singing beautiful carols.
In Brazil Christmas is celebrated during summer, so many people go to the beach, enjoying the 13th salary employees get in December. The big family gathering happens on Christmas Eve and Bianca, who is Brazilian, mentioned that every table will have a side dish called "farofa" (fried and seasoned cassava flour) as well as the Italian-inspired Panettone (a type of cake with dry fruits). Many families with kids have a family member dressed up as Santa Claus to give away gifts after Christmas dinner.
Najlaa, who was born in Iraq, and Andrea, who lived in Turkey, mentioned that in those countries Christmas is not the biggest holiday. However, in Turkey, many places do have Christmas decorations and families get together to celebrate a bright and shiny new year.
Turkey celebrates many different holidays, called Bayrams, that are unique to the country such as National Sovereignty & Children's Day, the Atatürk Commemoration and Youth and Sports Day, Republic Day, and Ramazan.
In Iraq, the biggest holidays are called Eid al-Adha and Eid al-Fitr.  Al-Mouled Al-Nabawy (the Birth of Prophet Mohammed) is a national holiday when families celebrate sharing food and drinks, receiving and doing charity. Candles are lit, mosques are beautifully decorated with lights, and you can hear the muezzin praising God and the prophet all day long. In the weeks before the event, stores begin selling "Halawet Al-Mouled," Middle Eastern sweets usually made from different types of nuts and honey.
What about you? What is your favorite holiday tradition? Let us know at news@literacypittsburgh.org and we may feature your comments on social media this month!
Literacy Pittsburgh (formerly Greater Pittsburgh Literacy Council) helps create better lives through learning. Recognized as a national leader in adult and family literacy, Literacy Pittsburgh is the largest provider of adult basic education in Allegheny and Beaver Counties. Last year, Literacy Pittsburgh helped some 3.700 individuals acquire the skills needed to reach their fullest potential in life and participate productively in their communities. Literacy Pittsburgh provides free, personalized instruction in workforce readiness, high school diploma test preparation, digital literacy, English language learning, math, reading, and family literacy through one-to-one and small class instruction. Founded in 1982, it serves local adults through numerous neighborhood locations and its Downtown Pittsburgh Learning Center.