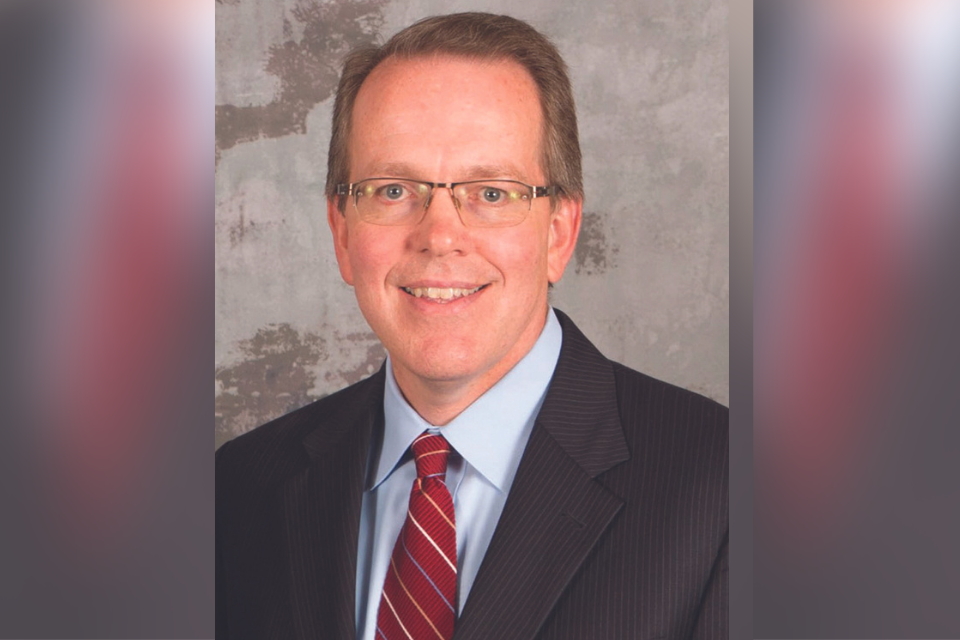 Gary Singery joined Literacy Pittsburgh's Board of Directors in 2012. He served as Board President from 2015 to 2019. Gary was integral to elevating Literacy Pittsburgh's profile in the community and to growing our capacity to help our students become ready and relevant for the jobs of today and tomorrow. In June, Gary ended a 10-year tenure as a member of our board. We asked him to share his memories of his experience. Thank you, Gary, for being one of our biggest cheerleaders and for your heartfelt commitment to Better Lives Through Learning. 

Giving back to my community has always been important to me. My career at UPS has taken me to cities throughout the country. Before my family moved to Pittsburgh in 2010, I served on United Way boards in Manchester, NH, and Denver, CO. In addition, I was the treasurer and on the board of the Rocky Mountain Supplier Development Council. 
In 2011, the President of the local UPS district served as Honorary Chair for Literacy Pittsburgh's annual fundraiser, the Leaders for Literacy Luncheon. Within a week of the luncheon, then Executive Director Don Block called our President to ask if there was anyone from UPS on the leadership team in Pittsburgh who would like to serve on the Board of Literacy Pittsburgh. I immediately volunteered to serve. 
Initially, I thought Literacy Pittsburgh was primarily focused on teaching English and reading skills. Although those are very important, there was so much more. I quickly learned that Literacy Pittsburgh taught immigrants and refugees important cultural knowledge they need to thrive here in the United States. In addition, they help students become U.S. citizens, improve health literacy, prepare for employment, and many other necessary skills.  
Over the years, I have always been impressed with the hundreds of volunteer tutors who work tirelessly each week so their students can succeed. These volunteers allow the organization to support the lives of so many more people than they would otherwise be able to. 
I've watched the organization expand into Beaver County and partner with many more agencies so we could impact so many more people.  Most recently, we have expanded much more into workforce development and specific job skills training. This has helped the organization not only impact more people, but has also improved the economic well-being of countless numbers of students and their families. 
In my opinion, the greatest strength of the organization is the generational impact it has on families.  For example, if a parent significantly improves their reading skills, they are in a better position to help their children be successful in the future.  Thus improving the skills of one family member has a generational impact. We have seen this happen over and over again. 
My fondest memory is working with the board and staff members to develop Literacy Pittsburgh's new mission and vision statements and strategic direction that is still followed today. There was tremendous collaboration with the focus on furthering the impact of the organization in the Greater Pittsburgh Area. This was followed by a name change from Greater Pittsburgh Literacy Council to Literacy Pittsburgh and updated messaging and branding to better reflect the dynamic organization we had become.  
When I think about how I was impacted by my involvement with Literacy Pittsburgh I would have to say it has made me more compassionate in understanding the challenges those with more limited opportunities face and how with the right support, they can succeed. 

I consider myself very lucky to have served on the board of Literacy Pittsburgh and believe it has made me a better person.  I'd like to wish the organization a Happy 40th Birthday. Its staff and Board have so much to be proud of given what they have accomplished during the last 40 years. Most importantly, they are laser-focused on expanding that impact in the years to come. 
Literacy Pittsburgh (formerly Greater Pittsburgh Literacy Council) helps create better lives through learning. Recognized as a national leader in adult and family literacy, Literacy Pittsburgh is the largest provider of adult basic education in Allegheny and Beaver Counties. Last year, Literacy Pittsburgh helped some 3.700 individuals acquire the skills needed to reach their fullest potential in life and participate productively in their communities. Literacy Pittsburgh provides free, personalized instruction in workforce readiness, high school diploma test preparation, digital literacy, English language learning, math, reading, and family literacy through one-to-one and small class instruction. Founded in 1982, it serves local adults through numerous neighborhood locations and its Downtown Pittsburgh Learning Center.