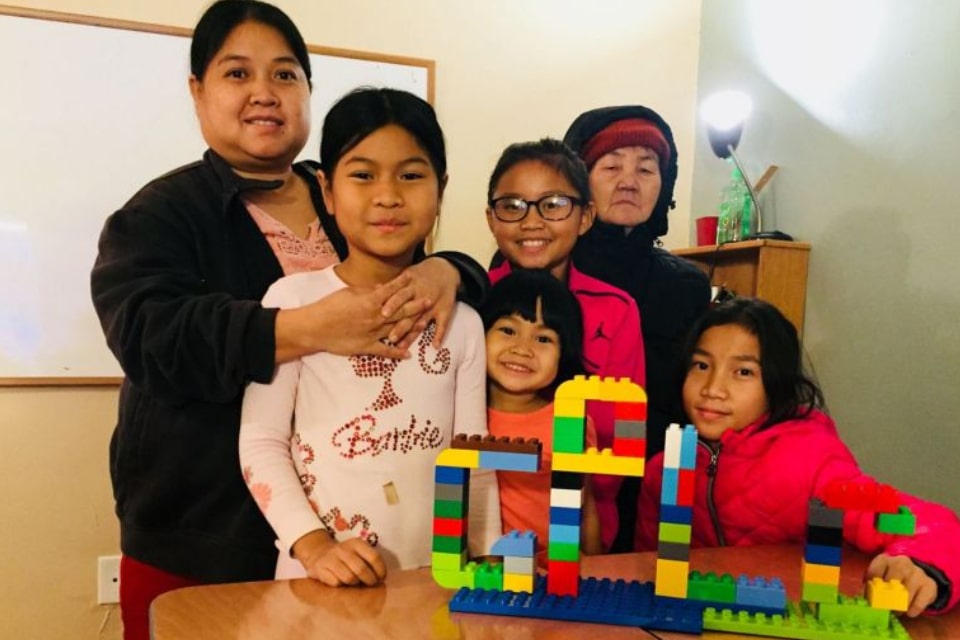 In June, our Family Literacy program received a grant from the Birmingham Foundation to open a second site based in the South Pittsburgh Hilltop neighborhoods. A particular focus is parents who need help preparing for the high school equivalency exams. During times of high unemployment, individuals without a high school credential are at a significant disadvantage.  We want to help parents in our community boost their skills so that they can create stability and security for their families.   
 
The Family Literacy program provides a classroom-based, two-generation approach to education. We use a nationally recognized early childhood education structure, which guides our program for children while addressing the basic education needs of parents or caregivers. The program will launch with virtual learning. Once it is safe to return to in person instruction, early childhood education will be provided while parents are in class.   
 
By expanding our Family Literacy program to South Pittsburgh Hilltop neighborhoods, we will be able to serve the high concentration of adult students with children in need of educational services in the area. In the first year, we plan to serve 40 individuals, including 20 children and 20 adults. Program participants will engage in 10 hours of learning per week, including adult education and interactive programming that engages both parents and children in learning. 
 
Family Literacy Program Manager Caitlin Griffiths will oversee this site, along with our original location in Baldwin.  In the past year, Caitlin significantly increased enrollment numbers, expanded site staff, and formalized new partnerships to strengthen the Family Literacy Program. She is excited to grow our new site in similar ways.  
 
Family Literacy's two-generation approach leads to a whole household increase in quality of life. Research shows that children's early years are critical for building lifelong learners. Also, a mother's education is often the most accurate predictor of a child's academic success. Family Literacy demonstrates to parents how they can be their child's "first teacher." The program does this by building skills in reading, fluency, retention, and comprehension to help create reliably positive academic and employment outcomes across generations. Our approach emphasizes high-quality early childhood education, integrated adult basic education, English language learning, parenting support, and referrals to social services. These create a powerful and stable foundation for change. While adults attend classes, their children enjoy a 2.5-hour structured schedule, which includes free play, snack time, themed learning activities, gross motor play, and an intergenerational literacy activity.   
  
We are grateful to the Birmingham Foundation for this opportunity to expand the Family Literacy program. This generosity not only helps us establish a new site, but allows us to leverage other funding to increase the quality of life for families in the South Pittsburgh Hilltop neighborhood and beyond. 
Literacy Pittsburgh (formerly Greater Pittsburgh Literacy Council) helps create better lives through learning. Recognized as a national leader in adult and family literacy, Literacy Pittsburgh is the largest provider of adult basic education in Allegheny and Beaver Counties. Last year, Literacy Pittsburgh helped some 3.700 individuals acquire the skills needed to reach their fullest potential in life and participate productively in their communities. Literacy Pittsburgh provides free, personalized instruction in workforce readiness, high school diploma test preparation, digital literacy, English language learning, math, reading, and family literacy through one-to-one and small class instruction. Founded in 1982, it serves local adults through numerous neighborhood locations and its Downtown Pittsburgh Learning Center.