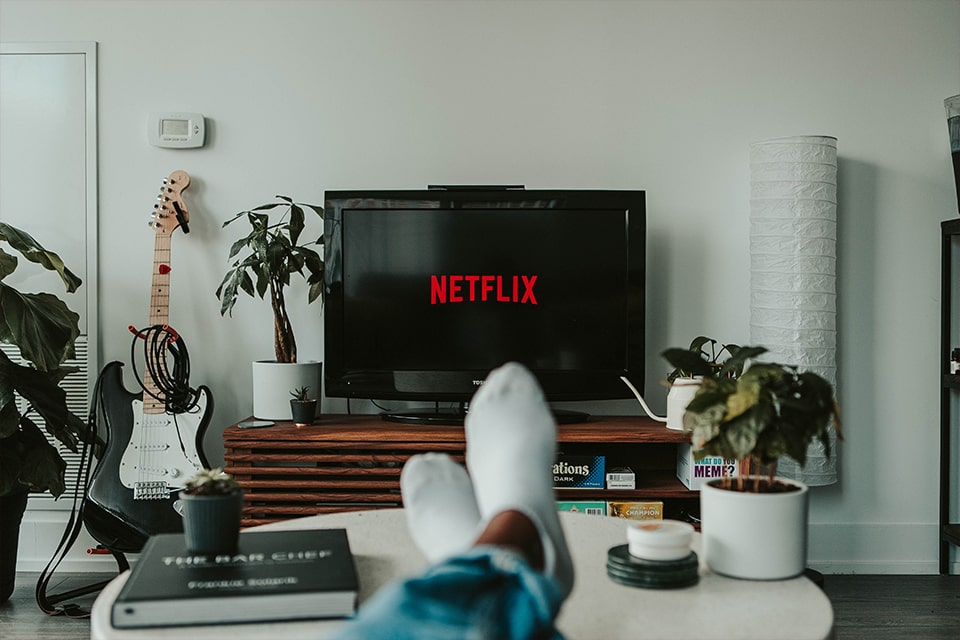 When I first started learning English back in Brazil, I was lucky enough to have teachers who inspired me to search for resources beyond the classroom. One of these resources was watching TV shows with English subtitles. Back in the day, we had to get VHS videotapes, so let's say the options were a bit limited. Nowadays, even after living abroad for some years, I have continued this habit, and it still helps me a lot. The best part is that with the internet and streaming TV, the options are endless! 
If this is new to you, here are a few facts that might get you excited about it:
Subtitles are the transcription of what people are saying. They can either be in the same language as the one that people are using in a video or in a different language. For learning English, the best option is to watch content in English with English subtitles.
When you are learning a language, turning the subtitles on can help your listening comprehension skills. Without subtitles, spoken words in a video can seem to run together, but seeing them written out helps you identify where one word stops and the next word starts.
Reading the subtitles gives you a great opportunity to learn new words in context.  Being able to read and listen to the dialogue at the same time is a great way to absorb new vocabulary. Don't forget that you can always hit "pause" and look something up in the dictionary!
The multitasking required to both listen and read subtitles at the same time also helps improve reading and writing skills, because you see how some words are written.
Now, you may ask, how do I turn on the English subtitles while watching a video? Here is a list of popular video sources and how to access their subtitles:
Most streaming services offer subtitles, so give it a try the next time you feel like watching your favorite show!
Literacy Pittsburgh (formerly Greater Pittsburgh Literacy Council) helps create better lives through learning. Recognized as a national leader in adult and family literacy, Literacy Pittsburgh is the largest provider of adult basic education in Allegheny and Beaver Counties. Last year, Literacy Pittsburgh helped some 3.700 individuals acquire the skills needed to reach their fullest potential in life and participate productively in their communities. Literacy Pittsburgh provides free, personalized instruction in workforce readiness, high school diploma test preparation, digital literacy, English language learning, math, reading, and family literacy through one-to-one and small class instruction. Founded in 1982, it serves local adults through numerous neighborhood locations and its Downtown Pittsburgh Learning Center.