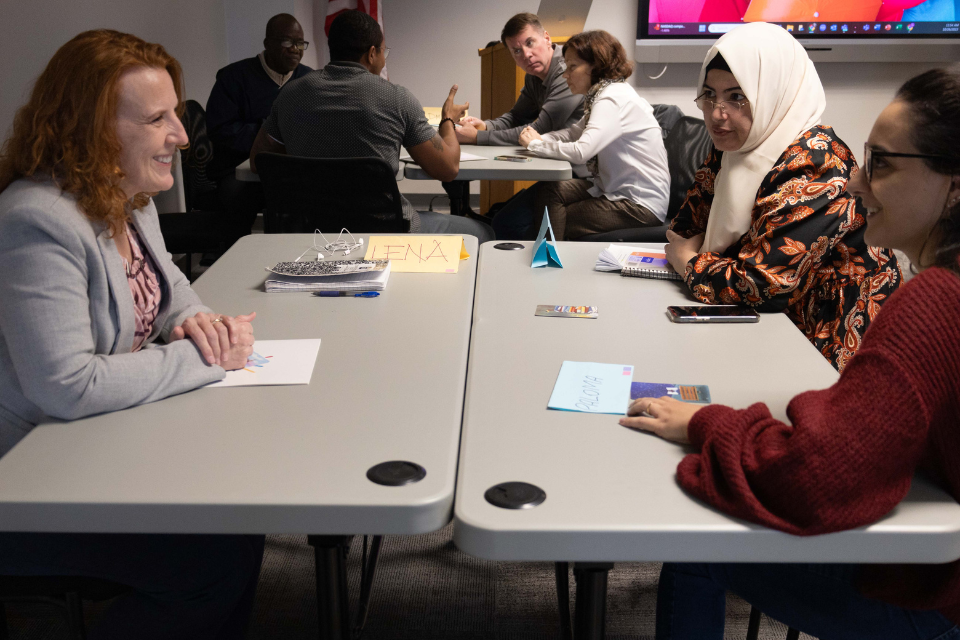 Literacy Pittsburgh has been busy this past month engaging our elected officials and their staff to advocate for more resources to support our efforts at expanding the region's workforce.  
 
State Representative Dan Deasy visited our class at the Carnegie Library of Carnegie, State Representatives Powell, Salisbury, Miller, and Abney along with Representative Venkat's chief of staff, Jen Rapach, visited an English Language Learning class at our Downtown Center this month as well. CEO Carey Harris joined adult education colleagues in Harrisburg for a meeting with Governor Shapiro's Budget Secretary and Policy and Planning Secretary. Carey also met with Senator Jay Costa who has been a stalwart supporter of adult basic education.   
 
Literacy Pittsburgh is advocating for a $15.5 million increase in the Adult and Family Literacy line item in the state's education budget, in addition to a $15 million adult education and workforce recovery fund that would enable adult education providers to tailor programming to local needs. We also continue to advocate for job training and education grants that have been critical to our students as they seek employment outcomes and post-secondary transitions. 
 
You can read more about these statewide efforts at this link. 
Literacy Pittsburgh (formerly Greater Pittsburgh Literacy Council) helps create better lives through learning. Recognized as a national leader in adult and family literacy, Literacy Pittsburgh is the largest provider of adult basic education in Allegheny and Beaver Counties. Last year, Literacy Pittsburgh helped some 3.700 individuals acquire the skills needed to reach their fullest potential in life and participate productively in their communities. Literacy Pittsburgh provides free, personalized instruction in workforce readiness, high school diploma test preparation, digital literacy, English language learning, math, reading, and family literacy through one-to-one and small class instruction. Founded in 1982, it serves local adults through numerous neighborhood locations and its Downtown Pittsburgh Learning Center.