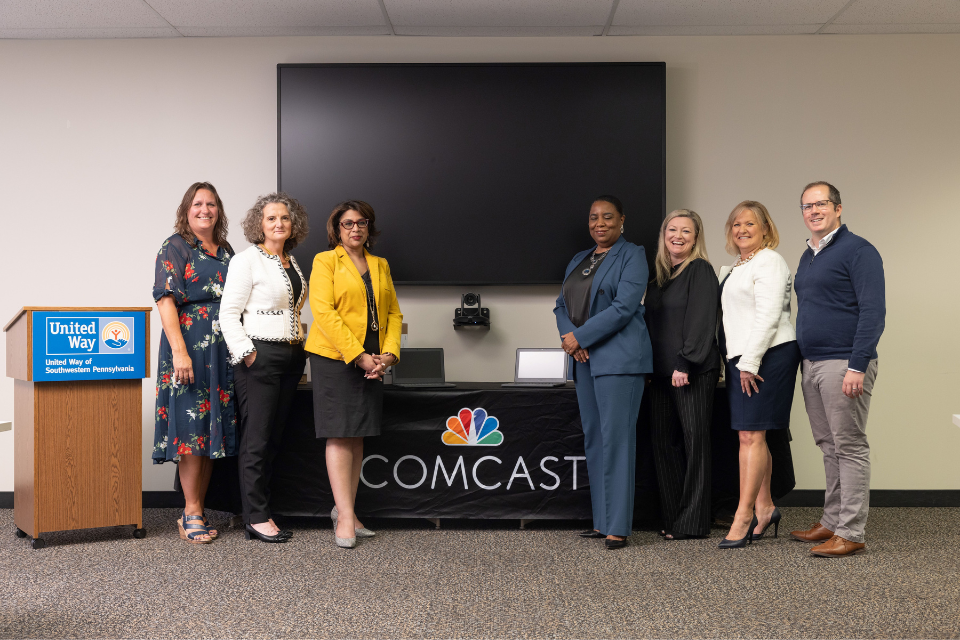 On October 4, the United Way of Southwestern Pennsylvania and Comcast announced the launch of a Digital Navigator Network. United Way's 211 team will direct callers who need internet access to Digital Navigator agencies, including Literacy Pittsburgh, Goodwill of Southwestern Pennsylvania, and YWCA of Westmoreland County.
In this role, Literacy Pittsburgh staff members will work with individuals and families to assess their needs and provide help with broadband services (including enrollment in the Affordable Connectivity Program), digital literacy support, and access to devices.
Announced during Digital Inclusion Week, the project aims to close the digital divide in the region and create equitable access to the equipment and skills needed to thrive in a tech-dependent world. The National Skills Coalition estimates that 92% of jobs require digital skills, yet one-third of working-age adults lack the skills needed to obtain and thrive in today's jobs. This digital skill divide disproportionately impacts workers of color, low-income individuals, and rural residents.
CEO Carey Harris said, "This work is essential to our mission of creating better lives through learning. Broadband adoption, equipment, and digital skills are needed to close the divide."
Literacy Pittsburgh (formerly Greater Pittsburgh Literacy Council) helps create better lives through learning. Recognized as a national leader in adult and family literacy, Literacy Pittsburgh is the largest provider of adult basic education in Allegheny and Beaver Counties. Last year, Literacy Pittsburgh helped some 3.700 individuals acquire the skills needed to reach their fullest potential in life and participate productively in their communities. Literacy Pittsburgh provides free, personalized instruction in workforce readiness, high school diploma test preparation, digital literacy, English language learning, math, reading, and family literacy through one-to-one and small class instruction. Founded in 1982, it serves local adults through numerous neighborhood locations and its Downtown Pittsburgh Learning Center.