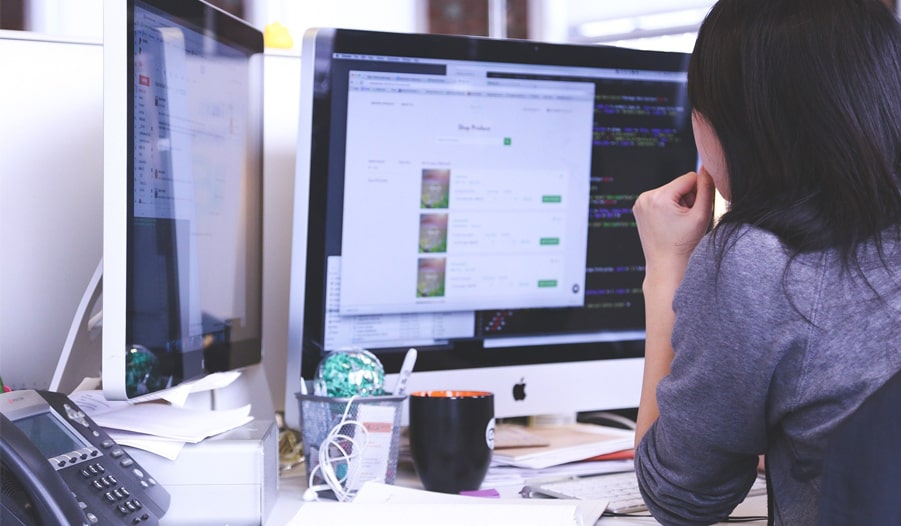 Digital literacy is rapidly becoming the gateway to the middle class as technological changes will have an unprecedented impact on the U.S. workforce over the next decade. Even low skill work increasingly demands a level of digital literacy that many do not possess, according to the National Skills Coalition. Think of hotel workers helping guests with digital keys, waitstaff taking orders and payments on handheld devices, and newly hired fast food workers training with virtual reality simulations.
As with all seismic economic shifts, the most vulnerable will be disproportionately impacted. Findings from the Program for the International Assessment of Adult Competencies (PIACC), indicate that 80% of individuals with limited or no digital literacy skills have a high school credential or less. Not surprisingly, low-wage workers are more likely to lack basic digital skills. Individuals who are not proficient in English are also more likely to struggle with digital literacy. Many of Literacy Pittsburgh's students represent these populations. We have tremendous urgency to address this emerging dimension of the skills gap that threatens their futures.
There hasn't been a better time for disadvantaged job seekers and low-wage workers to build better lives than now. The demand for skilled workers continues to expand, particularly for middle-skills jobs such as electrician, dental hygienist, paralegal and police officer. As a result, both the public and private sector are increasingly interested in reaching the students Literacy Pittsburgh serves.
As part of our Ready & Relevant priorities, we are developing a curricula enhancement project that embeds digital literacy and workplace skills into our coursework and aligns our curricula to national and state standards for digital literacy, adult education and English language learning.
We'll need more than curriculum, however, to help our students become digitally literate. We also need to make investments in equipment such as iPads for students and tutors to use during instruction and training for tutors and teachers to become comfortable expanding students' digital skills.
Your support of Ready & Relevant will make our students competitive job-seekers in a digital world.
Literacy Pittsburgh (formerly Greater Pittsburgh Literacy Council) helps create better lives through learning. Recognized as a national leader in adult and family literacy, Literacy Pittsburgh is the largest provider of adult basic education in Allegheny and Beaver Counties. Last year, Literacy Pittsburgh helped some 3.700 individuals acquire the skills needed to reach their fullest potential in life and participate productively in their communities. Literacy Pittsburgh provides free, personalized instruction in workforce readiness, high school diploma test preparation, digital literacy, English language learning, math, reading, and family literacy through one-to-one and small class instruction. Founded in 1982, it serves local adults through numerous neighborhood locations and its Downtown Pittsburgh Learning Center.