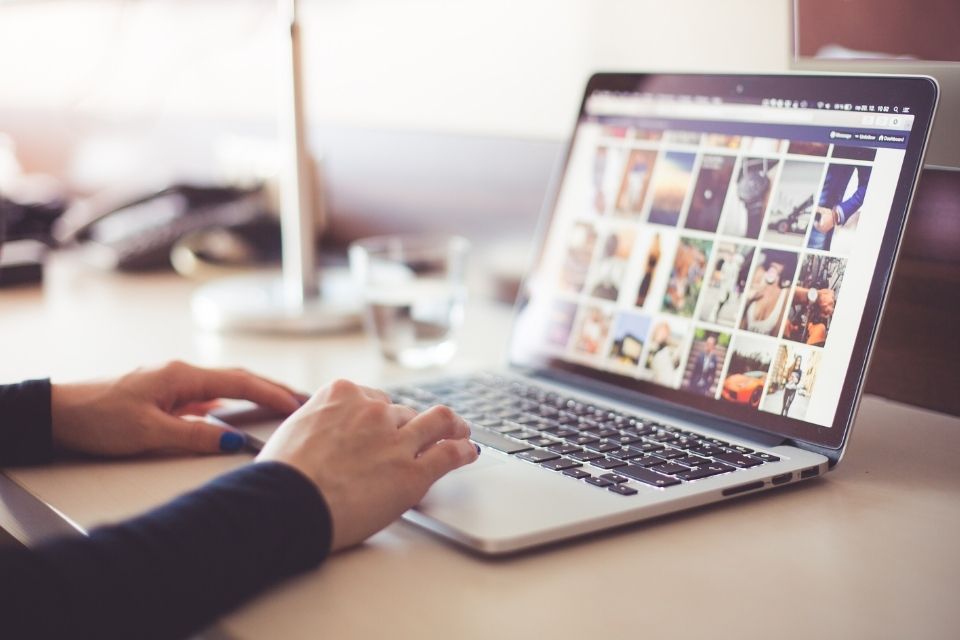 Literacy Pittsburgh is proud to receive a Digital Literacy and Workforce Development Grant from the PA Department of Labor and Industry to help job seekers develop the digital skills needed to support their post-COVID comeback. With this grant, we will offer regular, skill-focused classes at the PA CareerLink Pittsburgh & Allegheny County and PA CareerLink Beaver County centers. We'll also offer classes at our Beaver County and Downtown Pittsburgh teaching sites. 
The past year has brought the need for digital literacy skills into sharp focus as educators, businesses, and nonprofit organizations alike pivoted to a fully virtual world. Nearly every worker, student, and layman has been asked to log on in a way that is unprecedented. For some, limited digital skills made this transition particularly daunting, if not impossible for a portion of the population. Frontline workers—from food service, to healthcare, to retail—shifted their service to digital platforms where possible to limit personal contact. 
The impact of all these developments falls unequally on Americans who are more marginalized, more vulnerable, and less connected than their peers. Workers who are able to work from home are disproportionately Asian or White, leaving Black and Latinx workers more likely to be on the front lines. Households without broadband access are also more likely to be comprised of people of color. In Allegheny County, 20% of households do not have broadband access and in some communities, such as Homewood, 70% lack access (Public Source). Those living in rural Beaver County also lack broadband access because the infrastructure for this service is deficient. A lack of access limits opportunities for digital skills development.
 
According to the National Skills Coalition, "To succeed in this rapidly transforming environment, workers need broad-based digital problem-solving skills that equip them to learn a wide variety of today's technologies and navigate continued changes in the future. This digital literacy includes both the capacity to use technology and the cognitive skills necessary to navigate it successfully." 
 
Literacy Pittsburgh has recently built a digital literacy program based on the Digital US Coalition's Building a Digitally Resilient Workforce: Creating On-Ramps to Opportunity report, that includes three essential components needed to build on-ramps  to opportunity for adult learners and workers: 
Access to skill training: Across the US, only 10% of adults who lack digital literacy skills have access to training and support (Digital US Coalition). Literacy Pittsburgh plans to offer regular, skill-focused classes at the CareerLink locations in Beaver and Allegheny County as well as at our main classroom locations in each county.
Technology and Connectivity: Accessing technology and connectivity can often be a barrier for students. We address this challenge in two ways: by delivering classes at locations with a computer lab, and by utilizing our new tech lending program. Through partners, we will provide broadband access. 
Effective Instruction and Supports: The most effective digital skill curriculum takes a two-pronged approach, serving immediate employment opportunities while laying a foundation for continued skill-building. Curricula is contextualized to employment, education, and personal goals, making it widely applicable to a variety of learners. 
Literacy Pittsburgh's Digital Literacy Fellow Sara Cole has been building the organization's instructional capacity and programming around digital literacy. This new grant creates an opportunity to hire two digital skills instructors, one for each county.  
 
The following classes will be offered each month. Classes include a pre- and post-assessment, two-hour class sessions, and opportunities for self-directed activities.   
Digital Fundamentals includes three beginning level classes that cover essential computer skills including computer basics, internet basics, and Windows and Mac operating systems.
Digital Job Seeking includes four modules or classes that will cover career search skills, digital footprint with an overview of social media, and information literacy as they relate to job seeking.  
Digital Citizenship includes three classes covering information literacy, social media, and supporting K-12 distance learning. 
Digital Navigation includes six modules or classes covering Word, Excel, Powerpoint, Google Docs, Internet Basics, and the operating systems (Windows, Mac OS)
By working in partnership with the CareerLink system and Job Training Beaver County, Literacy Pittsburgh will ensure trainings reach those with the most to gain, while also providing participants with access to career services support. These multidisciplinary on-ramps to advancement are particularly important to adults already on the margins, those without a high school credential, with low literacy and numeracy skills, and for whom English is not their first language. These are our people—those left behind, those who have just arrived, those who never give up. We are pleased to expand our digital literacy program to advance the goals of job seekers throughout Allegheny and Beaver Counties. 
Literacy Pittsburgh (formerly Greater Pittsburgh Literacy Council) helps create better lives through learning. Recognized as a national leader in adult and family literacy, Literacy Pittsburgh is the largest provider of adult basic education in Allegheny and Beaver Counties. Last year, Literacy Pittsburgh helped some 3.700 individuals acquire the skills needed to reach their fullest potential in life and participate productively in their communities. Literacy Pittsburgh provides free, personalized instruction in workforce readiness, high school diploma test preparation, digital literacy, English language learning, math, reading, and family literacy through one-to-one and small class instruction. Founded in 1982, it serves local adults through numerous neighborhood locations and its Downtown Pittsburgh Learning Center.