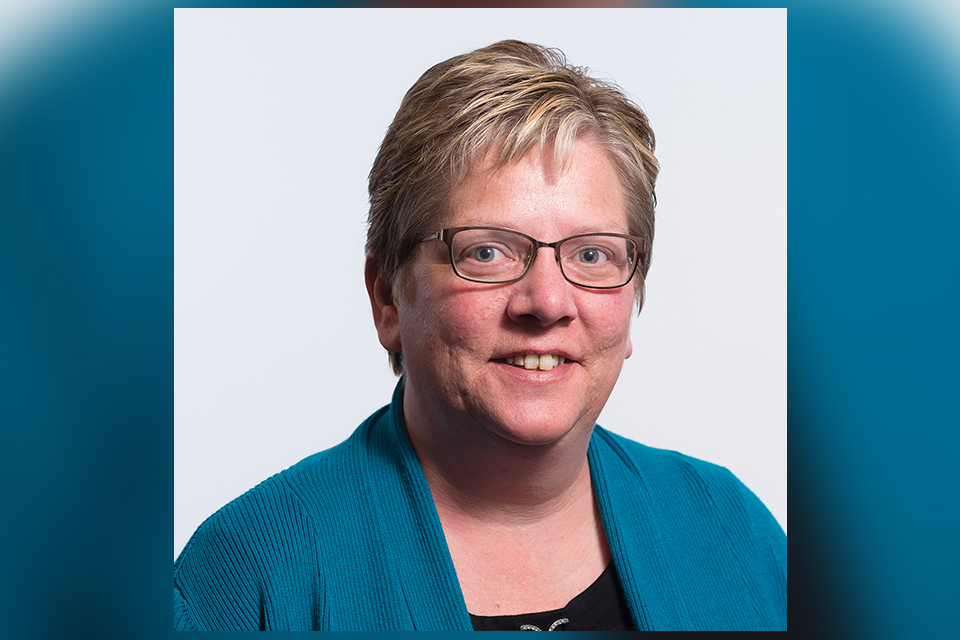 Literacy Pittsburgh Chief Financial Officer Cheryl Garcia has been awarded "CFO of the Year" by Pittsburgh Business Times! She was recognized at a reception on November 10, along with 12 of her peers representing corporations and nonprofits of all sizes. 
In a small nonprofit like Literacy Pittsburgh, it is common for people to fill multiple functions. In Cheryl's case, she is responsible for many of the functions that have been so essential to the organization's health and well-being during the pandemic: finance, facilities, technology, and human resources. Some may crumble under the pressure of dealing with so many high-stakes matters from their dining room table, but not Cheryl.  Not only did she maintain grace under pressure, but she also thrived. Her tenacity, resourcefulness, and dedication propelled our organization forward despite the challenges of COVID-19. 
While managing Literacy Pittsburgh's financial health, Cheryl oversaw the development of a Technology Lending program for our students so that they could continue studying with us during the pandemic.  This included sourcing appropriate equipment and developing inventory and tracking processes as well as lending policies and procedures.
Human resources also falls under Cheryl's responsibility. She has overseen major shifts in our workforce from downsizing to adding positions as finances stabilized to managing turnover.  During her tenure, she overhauled our employee policies and worked with a consultant to standardize our performance review process with an eye toward coaching and professional growth.
As our pandemic safety officer, Cheryl stayed abreast of changing regulations and guidance for employers related to COVID-19. She has helped develop onsite work policies and procedures and was part of a small team that developed and executed a return to the worksite plan.
Cheryl has embraced Literacy Pittsburgh's Diversity, Equity, and Inclusion efforts by joining our newly created DEI committee. She has also spearheaded efforts to find new methods and outlets to recruit diverse talent. Thanks, in part, to Cheryl's efforts, 45% of new hires have been from underrepresented groups.
Before joining Literacy Pittsburgh a little over four years ago, Cheryl served at the National Multiple Sclerosis Society for 26 years in several roles.  She started as a bookkeeper in 1990 while pursuing her degree in accounting from Robert Morris University, which she successfully attained in 1996. Upon her departure in 2016, she had grown into the role of Vice President of Operations. She reached these professional and educational accomplishments while raising three children.
Thank you, Cheryl, for all that you do for Literacy Pittsburgh!
Literacy Pittsburgh (formerly Greater Pittsburgh Literacy Council) helps create better lives through learning. Recognized as a national leader in adult and family literacy, Literacy Pittsburgh is the largest provider of adult basic education in Allegheny and Beaver Counties. Last year, Literacy Pittsburgh helped some 3.700 individuals acquire the skills needed to reach their fullest potential in life and participate productively in their communities. Literacy Pittsburgh provides free, personalized instruction in workforce readiness, high school diploma test preparation, digital literacy, English language learning, math, reading, and family literacy through one-to-one and small class instruction. Founded in 1982, it serves local adults through numerous neighborhood locations and its Downtown Pittsburgh Learning Center.