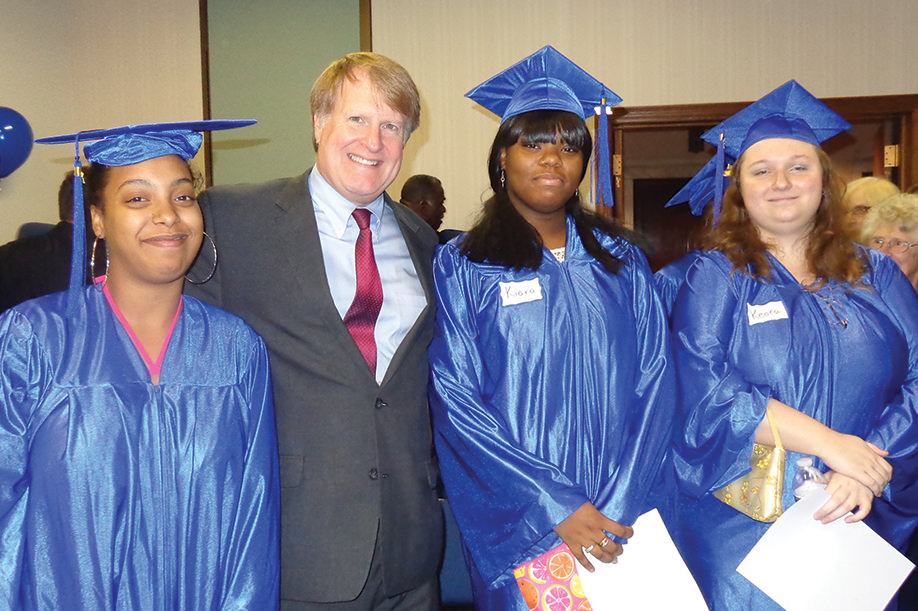 GPLC celebrated the success of forty adult students at its 13th annual high school graduation ceremony on September 8th, International Literacy Day. The occasion honored an educational achievement that many of the graduates never dreamed they would attain. For many, this accomplishment is the first step into a life of increased financial and educational opportunities for them and their families. You made these life changes possible through your support of GPLC.
In addition to the students' hopes and dreams, the event recognized the successful work of GPLC's instructors and volunteer tutors who supported and encouraged these students in classes and one-on-one sessions.
And finally, these graduates carried with them the support and affection of their families, whose attendance filled the room with high spirits and warmth.
Literacy Pittsburgh (formerly Greater Pittsburgh Literacy Council) helps create better lives through learning. Recognized as a national leader in adult and family literacy, Literacy Pittsburgh is the largest provider of adult basic education in Allegheny and Beaver Counties. Last year, Literacy Pittsburgh helped some 3.700 individuals acquire the skills needed to reach their fullest potential in life and participate productively in their communities. Literacy Pittsburgh provides free, personalized instruction in workforce readiness, high school diploma test preparation, digital literacy, English language learning, math, reading, and family literacy through one-to-one and small class instruction. Founded in 1982, it serves local adults through numerous neighborhood locations and its Downtown Pittsburgh Learning Center.