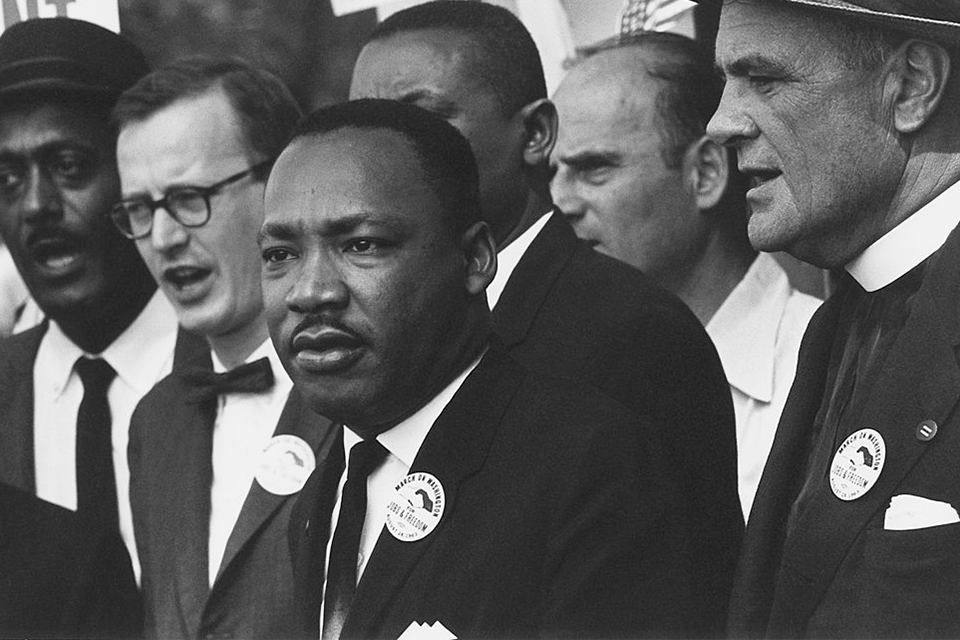 Last month, students in our intermediate Adult Basic Education class completed a social studies lesson based on Dr. Martin Luther King's "Letter from Birmingham Jail".  This multifaceted lesson addressed history and reading comprehension through class discussion, writing and video. 
Before reading an excerpt from the letter, students had a brief conversation about the Civil Rights Movement in general and the 1963 Birmingham campaign in particular. Students then watched a short historical video on YouTube about the Birmingham campaign and the circumstances surrounding King's letter, within the context of segregation and the tactics of civil rights demonstrators. Next, they read an excerpt from the letter itself, in which Dr. King responded to those who criticized his methods by explaining the movement's creation of what he called "constructive nonviolent tension" as necessary for growth and positive change.  
Students answered comprehension questions and completed short-answer writing questions about the passage and discussed it with the class. To help students sharpen reading comprehension skills, a projected version of the letter was highlighted electronically to help break down long, complex sentences into smaller, easier pieces. This approach can aid understanding of academic and/or primary source text and develops vital skills for the high school equivalency diploma exam and postsecondary education.  
A few students were interested enough in the material to request a copy of the complete letter. The teacher e-mailed a copy of it to them, along with an audio recording of King reading the entire letter out loud.   
Literacy Pittsburgh (formerly Greater Pittsburgh Literacy Council) helps create better lives through learning. Recognized as a national leader in adult and family literacy, Literacy Pittsburgh is the largest provider of adult basic education in Allegheny and Beaver Counties. Last year, Literacy Pittsburgh helped more than 4,600 individuals acquire reading, writing, math, English language, computer and workforce skills so they may reach their fullest potential in life and participate productively in their communities. Literacy Pittsburgh provides free, personalized instruction in workforce readiness, high school diploma test preparation, English as a second language, basic skills, and family literacy through one-to-one and small class instruction, along with referrals to other family support organizations. Founded in 1982, it serves local adults through numerous neighborhood locations and its Downtown  Pittsburgh Learning Center.