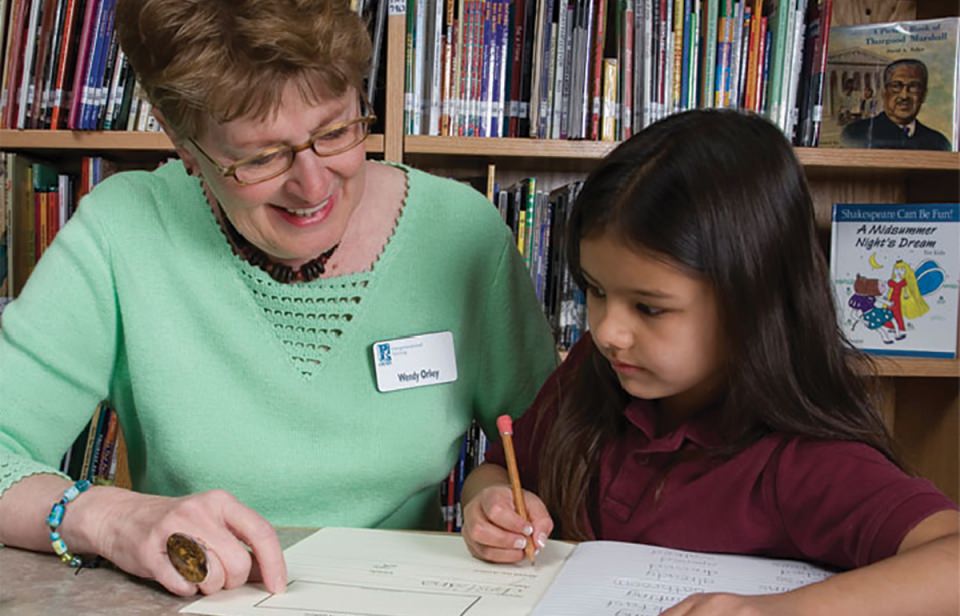 The following is a conversation with John Spehar, Program Coordinator for the OASIS Intergenerational Tutoring program.
What makes OASIS Intergenerational Tutoring unique?
We match adults over age 50 with children in grades K-4 to develop literacy skills and confidence. Children get one-on-one support, and older adults participate in a rewarding and engaging volunteer activity.
How long has GPLC been involved?
OASIS Intergenerational Tutoring became a program of Greater Pittsburgh Literacy Council in 2013 when our parent organization chose to reduce its Pittsburgh activities. They sought a strong nonprofit partner to oversee this successful tutoring initiative, and they found that partner in GPLC. In 2015, the program moved from its longtime home in Macy's downtown to GPLC's headquarters when the department store closed.
How are children selected?
Teachers identify children who need some extra attention and support to succeed. Last year, we worked with nearly 200 students in Pittsburgh Public and Woodland Hills schools.
What results do you see?
In our last survey, 100% of teachers reported improvement in student performance and in attitude toward language arts. In addition, 91% of teachers saw a boost in self-esteem for children in the program. Terry Drake, who has served as a tutor for more than eight years, recently shared her perspective.  "The words you can are so powerful to a child," Terry explains.  "I am excited to say that I feel my students walk away with better self-esteem, an understanding of responsibilities, and a strong belief that they can do anything they put their mind to."
Literacy Pittsburgh (formerly Greater Pittsburgh Literacy Council) helps create better lives through learning. Recognized as a national leader in adult and family literacy, Literacy Pittsburgh is the largest provider of adult basic education in Allegheny and Beaver Counties. Last year, Literacy Pittsburgh helped some 3.700 individuals acquire the skills needed to reach their fullest potential in life and participate productively in their communities. Literacy Pittsburgh provides free, personalized instruction in workforce readiness, high school diploma test preparation, digital literacy, English language learning, math, reading, and family literacy through one-to-one and small class instruction. Founded in 1982, it serves local adults through numerous neighborhood locations and its Downtown Pittsburgh Learning Center.