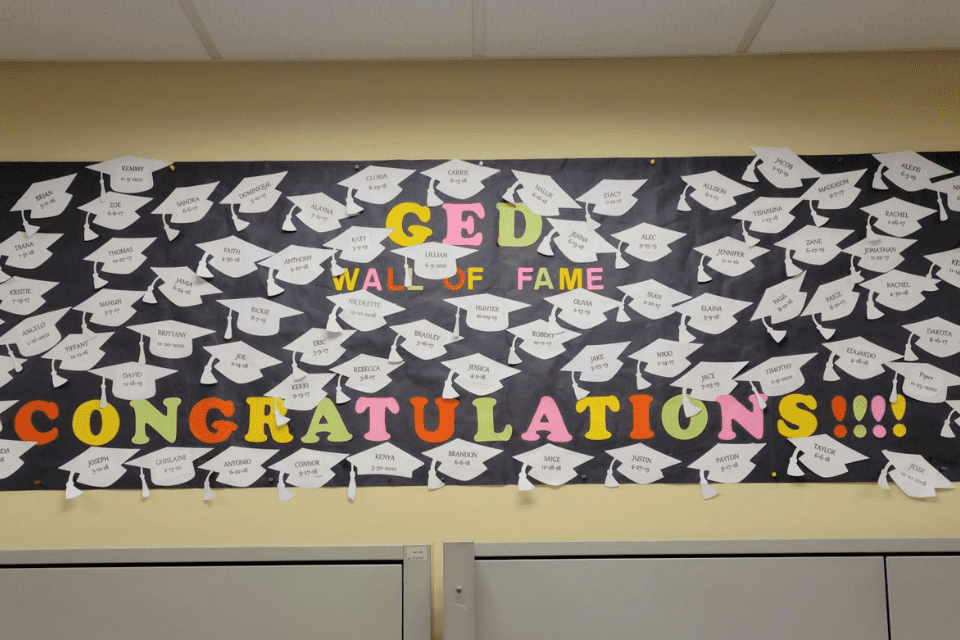 June 30 marked the end of an era when Literacy Pittsburgh's Beaver County office moved from its longtime home on College Avenue and into the PA CareerLink offices at Beaver Valley Mall. This location had been the hub of literacy programming in Beaver County for more than 20 years. While it is sad to see the end of an era, being based at PA CareerLink means that every student who walks in, whether for class or testing, is greeted by CareerLink staff and can catch a glimpse of training, workshops, and job search activities offered by our partners. Our evening classes are now held at the Community College of Beaver County (CCBC) Library. Co-located with the GED testing site, students at this location have the opportunity to imagine how their life might change if they opt for a more academic route. All-in-all, the move has been a positive experience for staff, partners, and students. We are getting more referrals and classes are filling up!
The Beaver office is also making exciting connections to other organizations in the county. Computer classes have expanded to Beaver Falls thanks to a partnership with The Well located at 1401 6th Avenue. Tuesday evening sessions will be offered from 6:00 pm to 8:00 pm. An Open House is slated for Tuesday, August 30 from 6:00 pm to 8:00 pm to introduce the community to our class offerings and instructor. The Well is a community hub in Beaver Falls and we are so excited about this opportunity to reach more adult learners.
NEW ADDRESS:
Literacy Pittsburgh - Beaver 
PA CareerLink Beaver County
285 Beaver Valley Mall Route 18
Monaca, PA 15061
724-728-4860 x207
Literacy Pittsburgh (formerly Greater Pittsburgh Literacy Council) helps create better lives through learning. Recognized as a national leader in adult and family literacy, Literacy Pittsburgh is the largest provider of adult basic education in Allegheny and Beaver Counties. Last year, Literacy Pittsburgh helped some 3.700 individuals acquire the skills needed to reach their fullest potential in life and participate productively in their communities. Literacy Pittsburgh provides free, personalized instruction in workforce readiness, high school diploma test preparation, digital literacy, English language learning, math, reading, and family literacy through one-to-one and small class instruction. Founded in 1982, it serves local adults through numerous neighborhood locations and its Downtown Pittsburgh Learning Center.