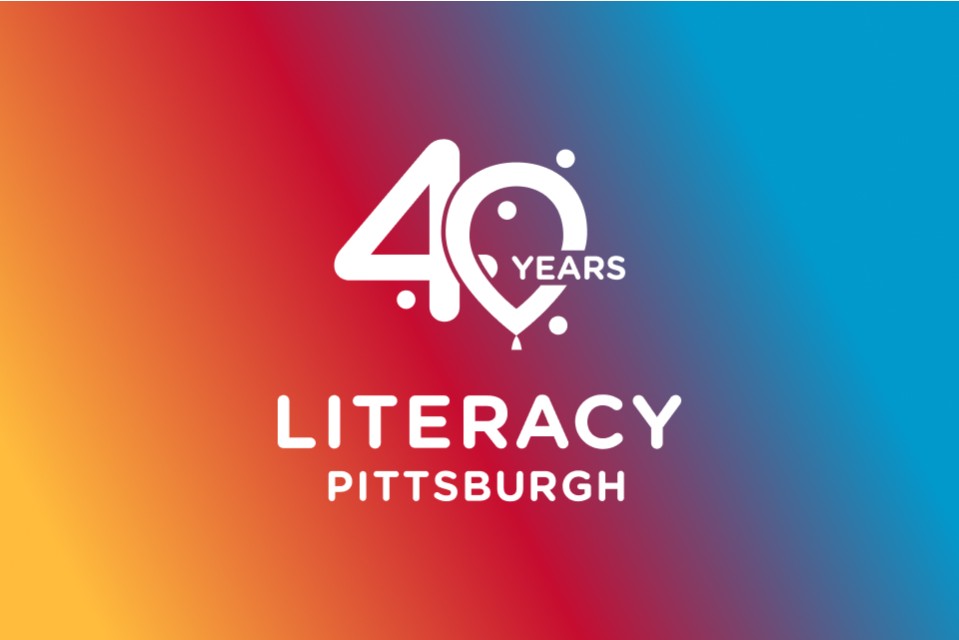 This is a special year for Literacy Pittsburgh! We're excited to celebrate 40 years of better lives through learning. Throughout the year, we'll be hosting activities and reflecting on the people and partners who make Literacy Pittsburgh special.
We have fun birthday surprises planned for One Big Table: An International Tasting on March 21. Watch our newsletter, website, and social media for stories about the volunteers, students, and staff members who made us who we are today. We'll have some custom birthday merchandise available this spring. Save the date for an outdoor birthday party on Sunday, August 28, the date of our founding.
Thank you for making the last 40 years so special. We look forward to celebrating with you throughout 2022!
Share a Birthday Message!
Your message may be shared in Literacy Pittsburgh's social media, website, or newsletters throughout our 40th Birthday year! Thank you!
Literacy Pittsburgh (formerly Greater Pittsburgh Literacy Council) helps create better lives through learning. Recognized as a national leader in adult and family literacy, Literacy Pittsburgh is the largest provider of adult basic education in Allegheny and Beaver Counties. Last year, Literacy Pittsburgh helped some 3.700 individuals acquire the skills needed to reach their fullest potential in life and participate productively in their communities. Literacy Pittsburgh provides free, personalized instruction in workforce readiness, high school diploma test preparation, digital literacy, English language learning, math, reading, and family literacy through one-to-one and small class instruction. Founded in 1982, it serves local adults through numerous neighborhood locations and its Downtown Pittsburgh Learning Center.