Share Birthday Wishes
Record a birthday greeting or write a message celebrating 40 years of better lives through learning. We'll share your good wishes on our social media or in an upcoming newsletter.
RECORD A GREETING   WRITE A MESSAGE
Limited Edition Birthday Merchandise
Check out our brand new Literacy Pittsburgh store featuring comfy tees, cozy fleece, polished polos, and more. Select special 40th birthday swag or Literacy Pittsburgh logo gear.
Watch our birthday greeting playlist
Memories and Messages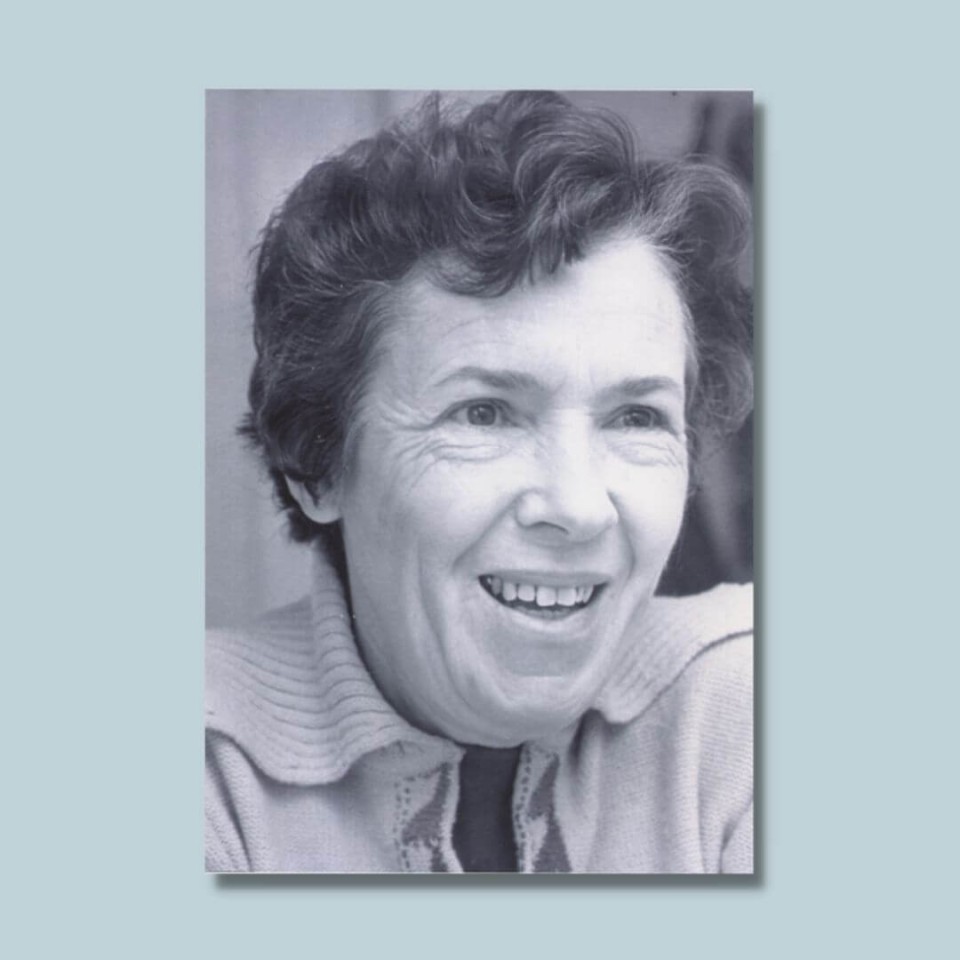 Mary Yardumian was inspired to become a literacy volunteer while living in Florida after hearing a speech by well-known literacy educator Frank Laubach. In 1971, her husband's job brought them to Pittsburgh. Mary looked for literacy programs in the area but could find none. She began teaching people to read at the kitchen table of her Mt. Lebanon home in the 1970s. Mary enlisted the help of others in the community and trained them to become volunteer tutors. By the early 1980s, the demand for instruction had gotten too great for this dedicated group to handle. In 1982, Greater Pittsburgh Literacy Council (now Literacy Pittsburgh) was incorporated as a nonprofit organization—adding a Board of Directors, an office, and a professional staff.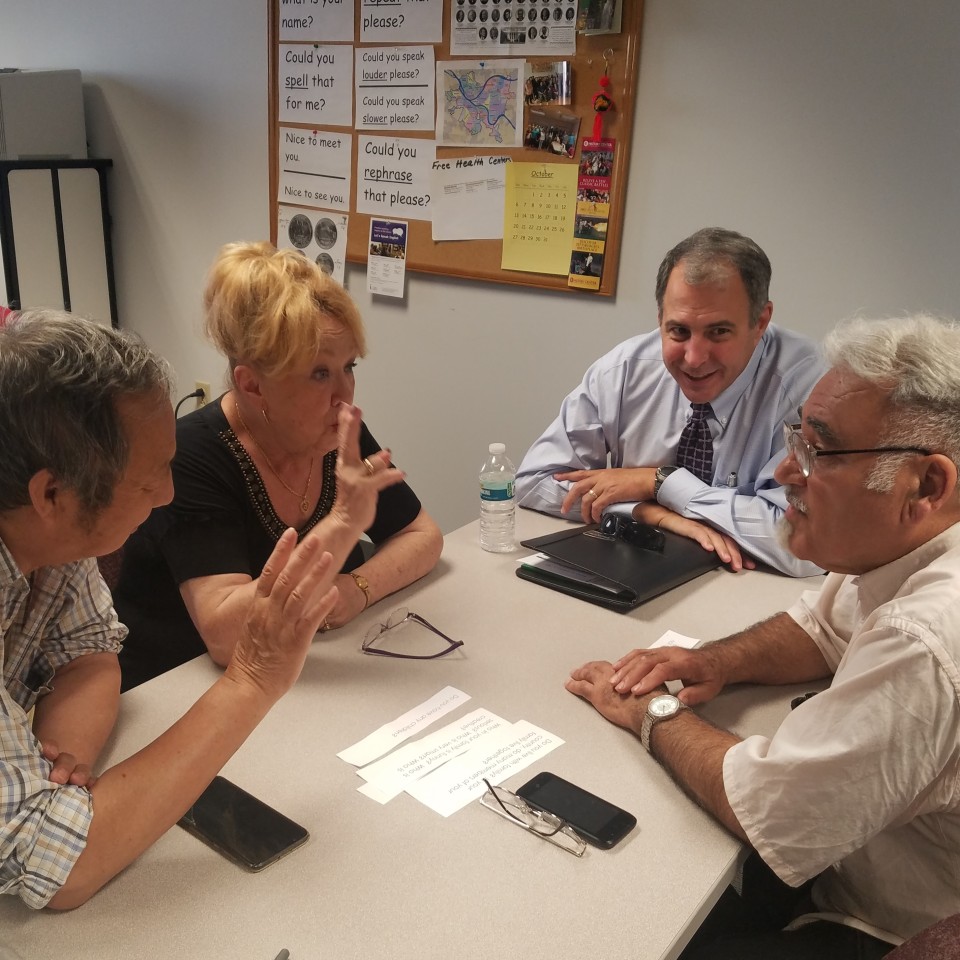 "You give me a chance to improve my English. We have a wonderful teacher. You are so kind. Happy happy anniversary to you . I appreciate all you are." – Signem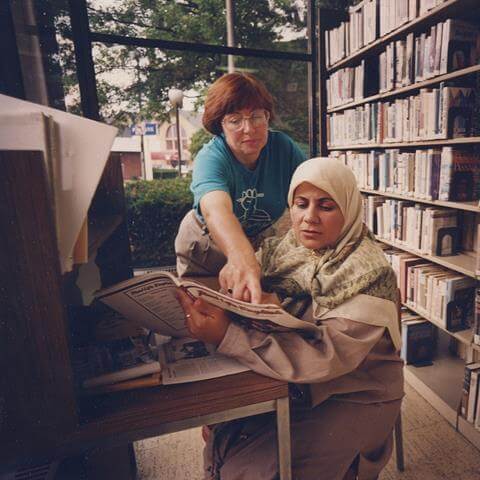 Over the past 40 years, we have grown and changed to meet the demands of the community. Our first office was established at the East Liberty Library and VISTA AmeriCorps members helped with day-to-operations. We served 100 students that first year with the help of a small group of volunteer tutors. Our primary focus was to teach reading. Over the years, we added English language learning, GED preparation, U.S. citizenship classes, and family literacy. We also boosted our capacity to address barriers to learning by connecting students with community resources. As employer demands changed, we infused our curriculum with skills needed to succeed in the workforce. Today, we have career-focused offerings such as Math for the Trades, Immigrant Workforce Program, digital literacy, Trade Up, and job preparation mentoring.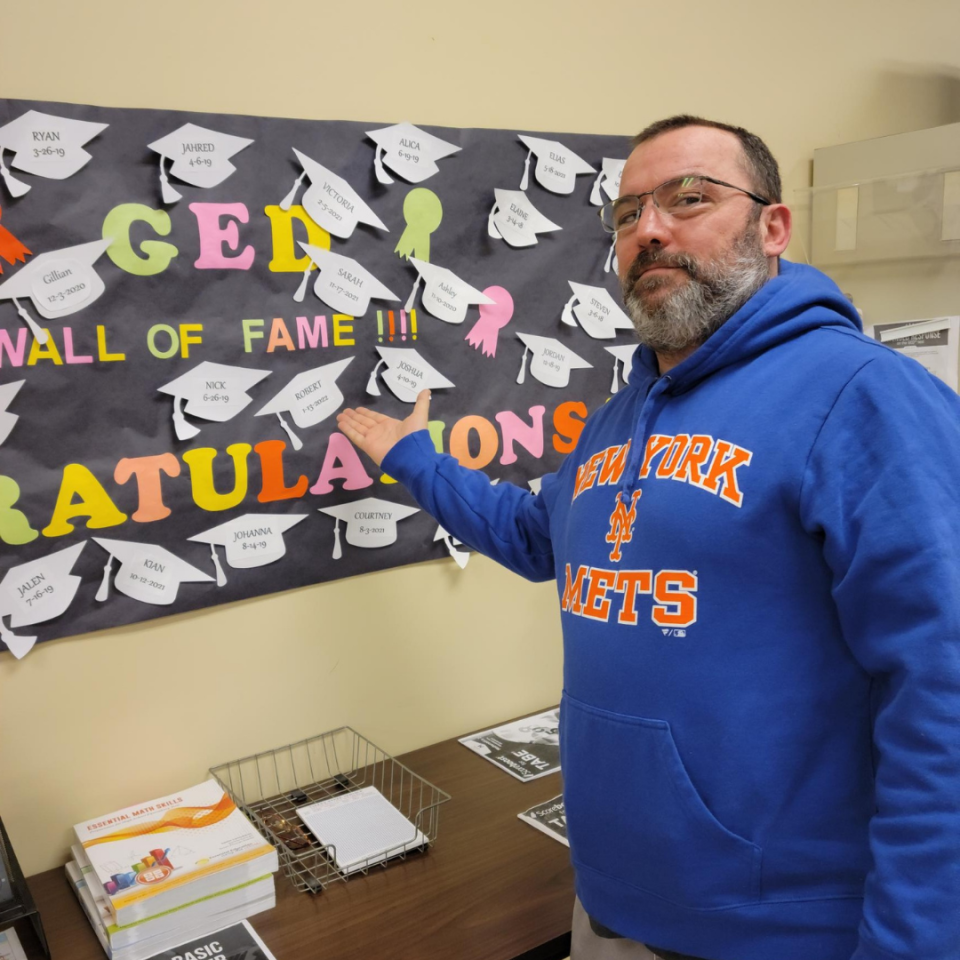 Today, our main office and classroom teaching site are in Downtown Pittsburgh, with eight satellite offices throughout Allegheny and Beaver counties. Our staff has grown to 55 positions and some 500 volunteer tutors share their time with us each year. Last year, we touched the lives of 4,389 adults and families through College and Career Readiness, English Language Learning, Children and Families, and Building Community Capacity.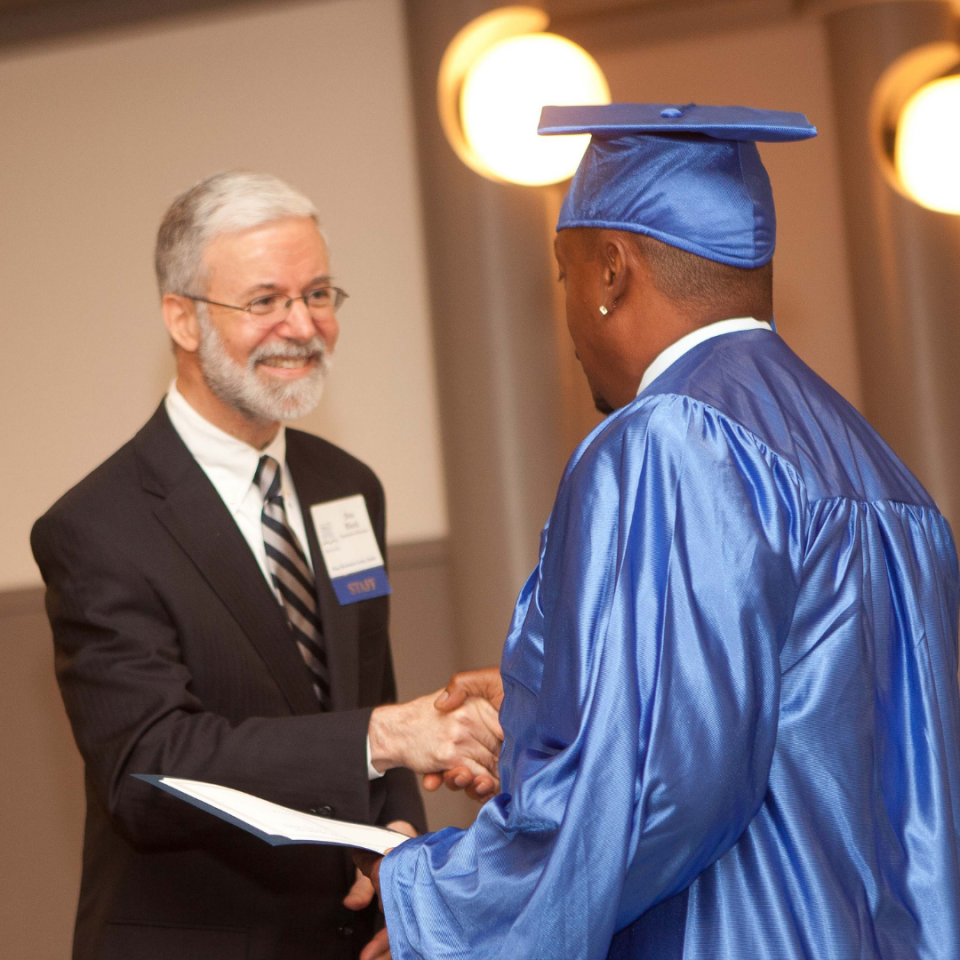 "It was a privilege for me to be trained by the founder of Literacy Pittsburgh, Mary Yardumian, when I began working in another adult education program in the region. Then, in 1984, she recruited me to become the first executive director of what was then Greater Pittsburgh Literacy Council. What a joy it was to be part of the growth of the organization for 34 years and to see it develop into one of the nation's leading adult education agencies. Best wishes to all the students, board members, volunteers, and staff members as we celebrate 40 years of lifting up adults and families through education." – Don Block, Executive Director, 1984–2018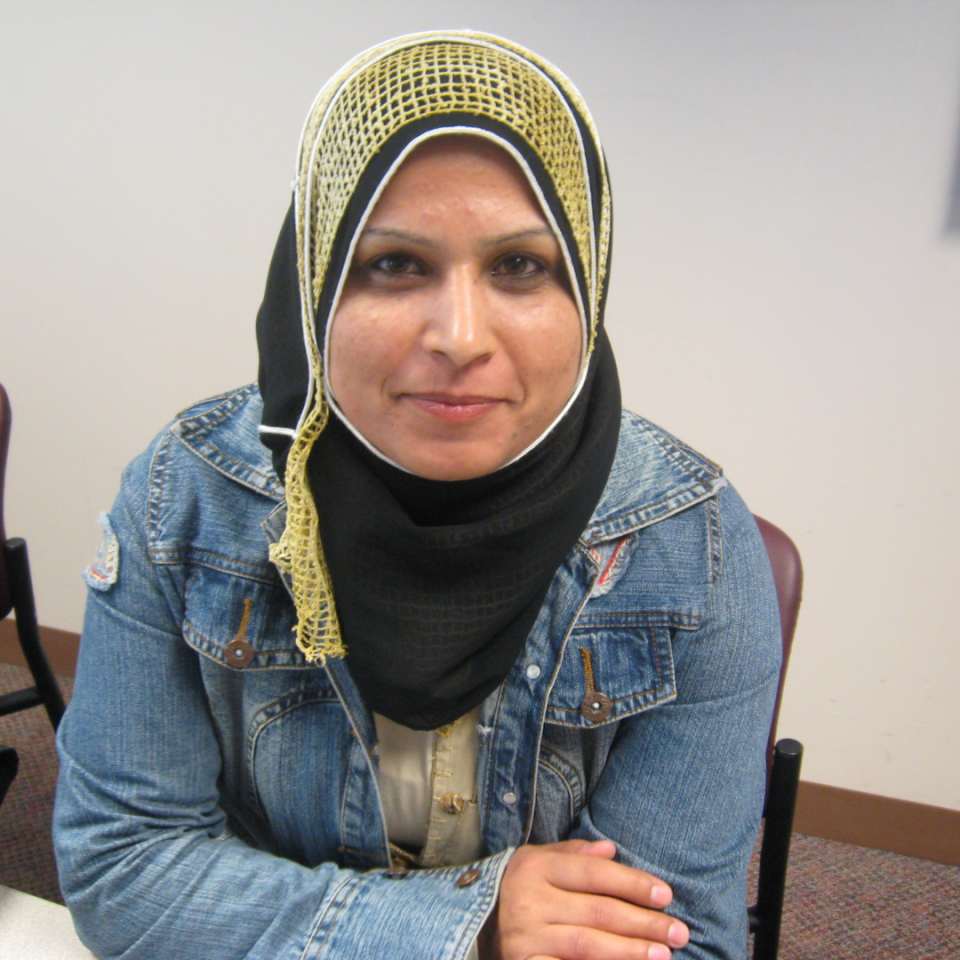 While our early focus was on teaching people to read, in the early 1990s, we expanded our program offerings for immigrants and refugees seeking to learn English. We created our first tutor training for English Language Learning tutors. At that time, there were no volunteer programs serving this population. "We had a real niche to offer a flexibility other programs didn't have," recalls Karen Mundie, former Associate Director for Literacy Pittsburgh. With volunteer-led tutoring we could offer varied hours, one-to-one attention, and tutoring sessions near a student's home. Today we help students from 100 countries gain English skills, learn American culture, study for the U.S. citizenship test, prepare for employment, and more.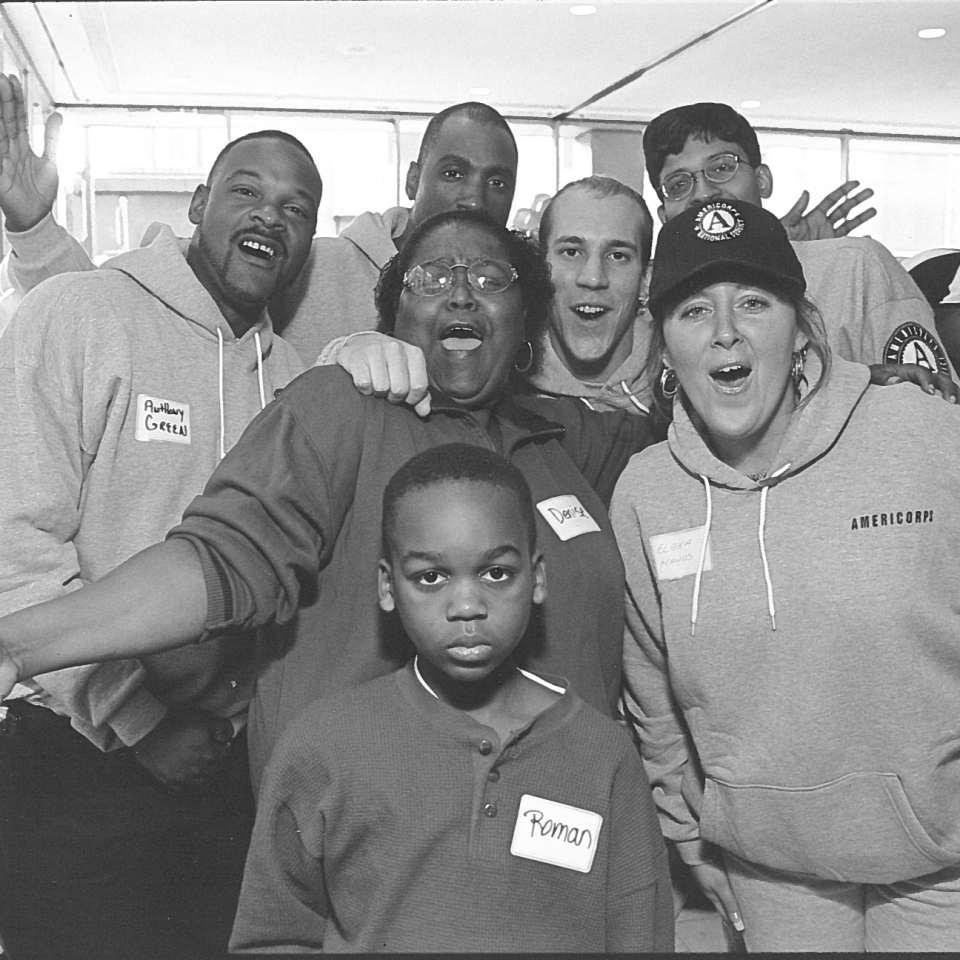 Literacy Pittsburgh has hosted an AmeriCorps program since its inception in 1993. Similar to the Peace Corps, AmeriCorps engages more than 80,000 people across the U.S. in intensive service each year. AmeriCorps members serve 1700 hours over 11 months at a local nonprofit organization. In 2006, we were awarded oversight of a national project entitled Literacy AmeriCorps, which operated in six cities across the country. We managed this program through 2012 when federal funding priorities shifted. Today, we coordinate Compass AmeriCorps, which helps local organizations better serve immigrant and refugee communities.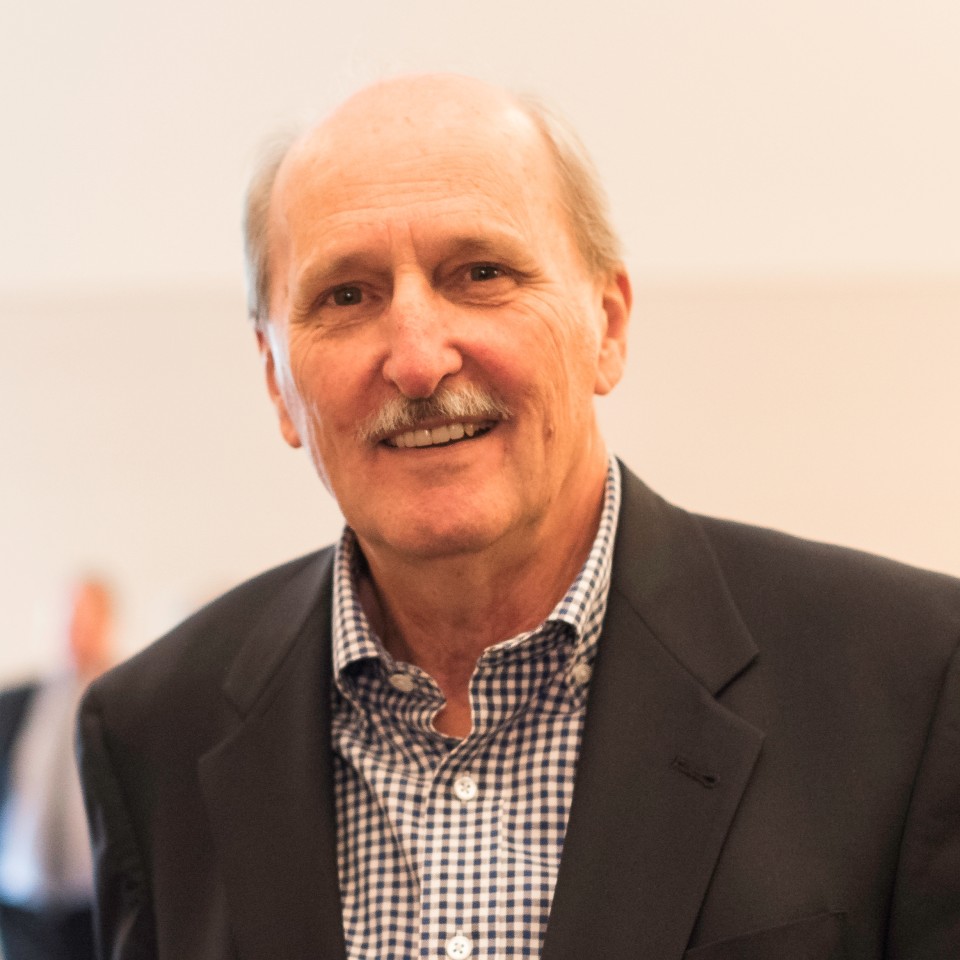 "Literacy Pittsburgh is blessed with a talented and dedicated staff, a committed board, and a long history of delivering on its important mission. My favorite memories of my time on the board are hearing the many background stories of the GED graduates at the graduation ceremony and preparing for and attending ten years of Trivia Bowl events. Literacy Pittsburgh should be extremely proud of all its accomplished over 40 years and will accomplish going forward. The organization is a true community treasure. Happy Birthday!" -Will Martin, former board member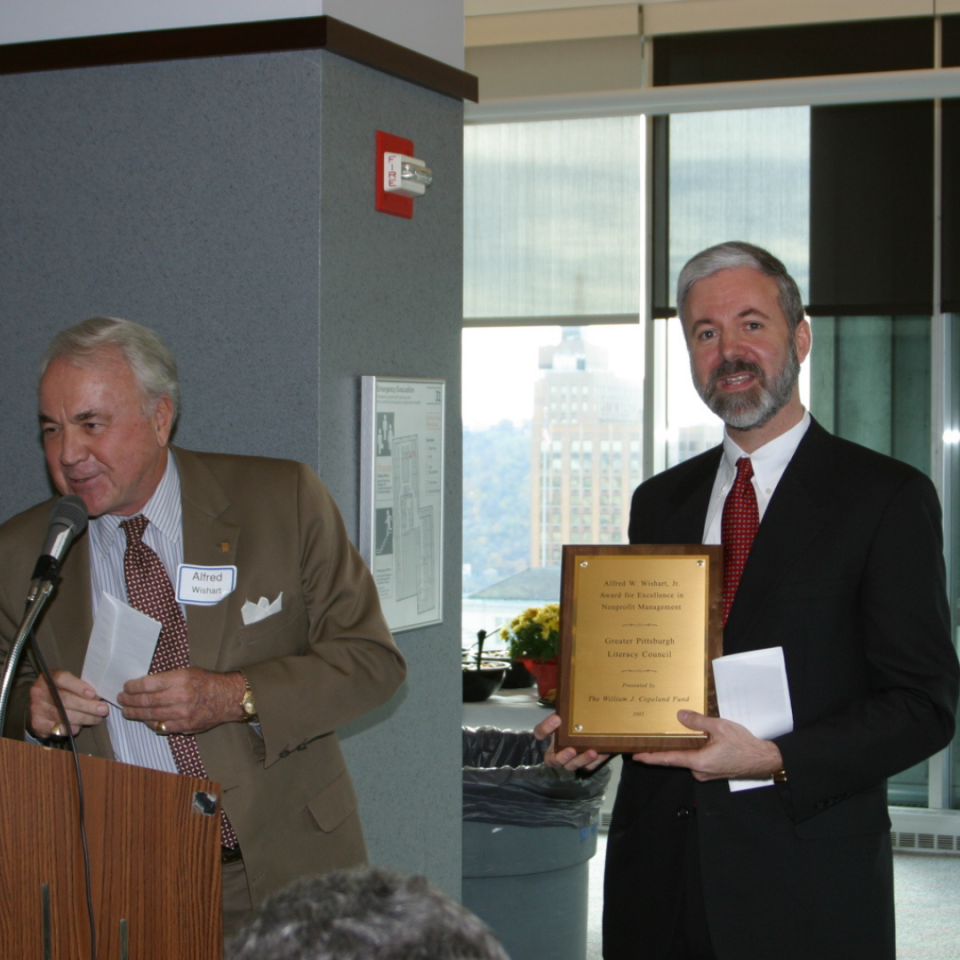 In 2002, Greater Pittsburgh Literacy Council receives the Wishart Award for Excellence in Nonprofit Management, given by the Forbes Funds, a supporting organization of The Pittsburgh Foundation. Don Block, then Executive Director, accepts this prestigious award.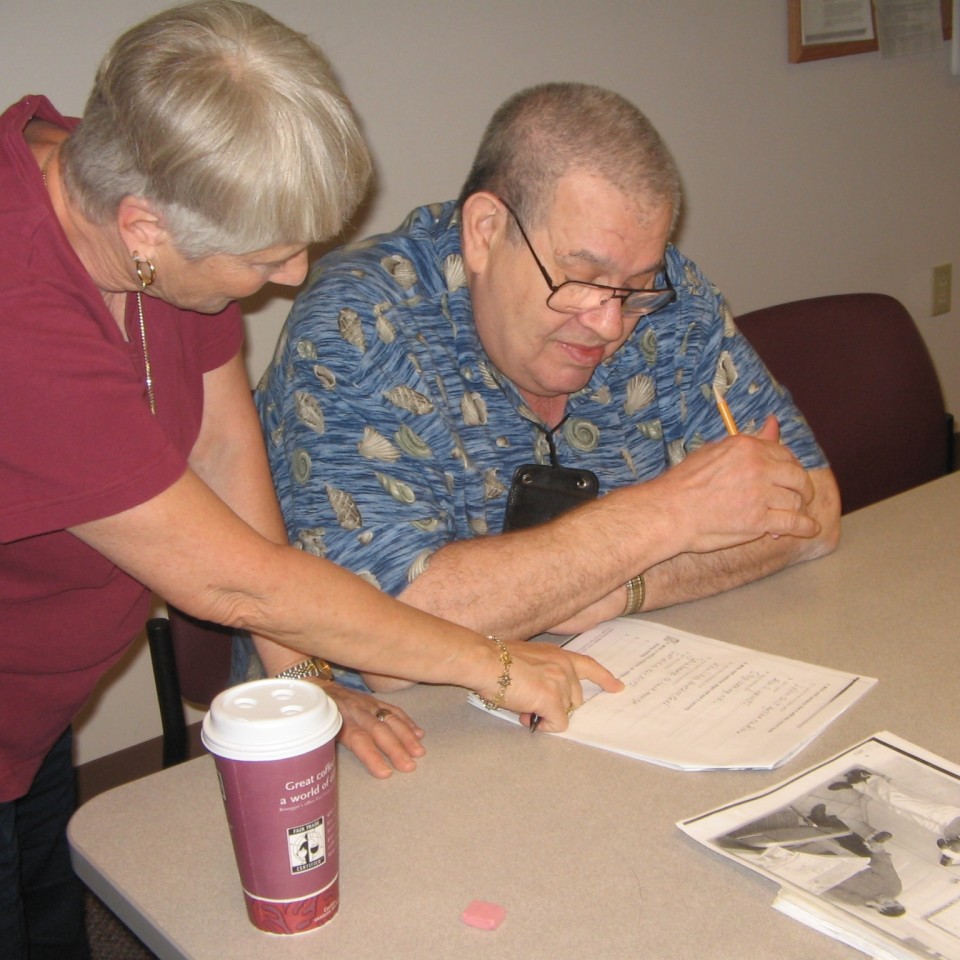 In 2004, The Pittsburgh Board of Education closed its large adult literacy program at Connelley Technical Institute, leaving 1000 students without access to learning opportunities. In response, Literacy Pittsburgh (then Greater Pittsburgh Literacy Council) opens its Downtown Center, hires more full-time professional instructors, and begins delivering classes in a variety of formats and schedules.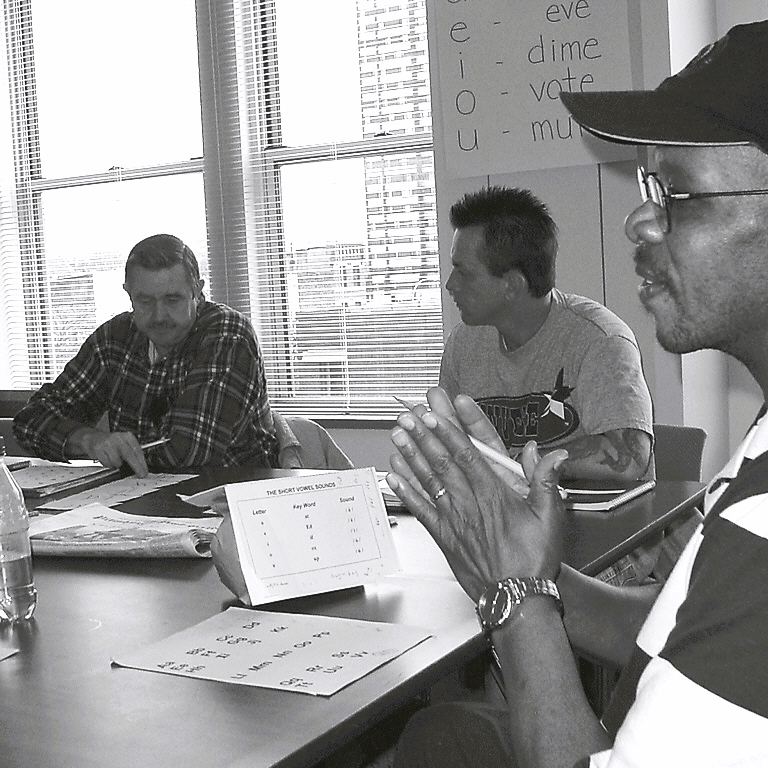 "When my company worked with Literacy Pittsburgh to provide coaching sessions for employees, I saw it change their lives. They developed more confidence, grew personally and career-wise. One went on to start his own business. Literacy Pittsburgh is a very valuable resource for the education of all of our citizens. It can change lives and give hope to people. Happy Birthday Literacy Pittsburgh and thank you for all you do. May you have another 40 years of success helping others and making our community better!" – Phyllis Hartman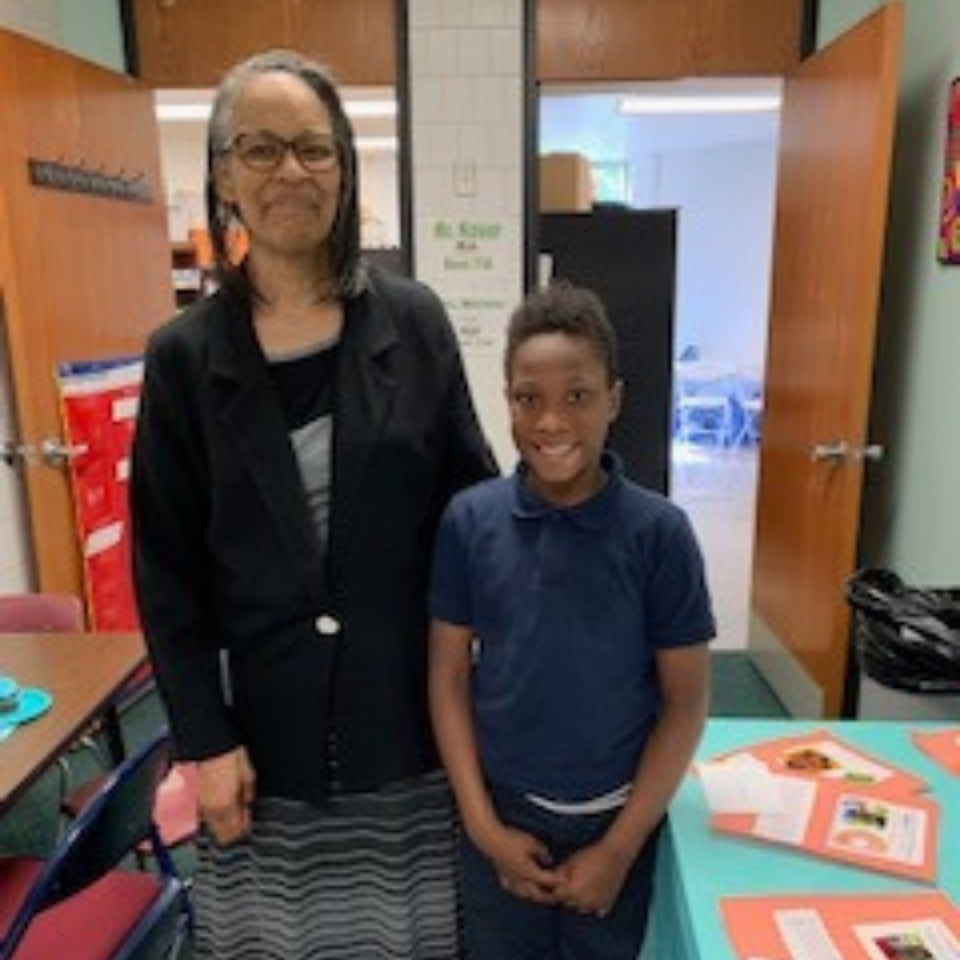 In 2013, we took over management of Oasis Intergenerational Tutoring in Pittsburgh when the parent organization downscaled services in the city, leaving a successful school-based program without a local host organization. Given our expertise in literacy, it was a natural fit. Oasis Tutoring helps high need children in grades K-4 develop reading skills and self-confidence. Volunteers age 50+ teach, encourage, and support children in five Pittsburgh area school districts.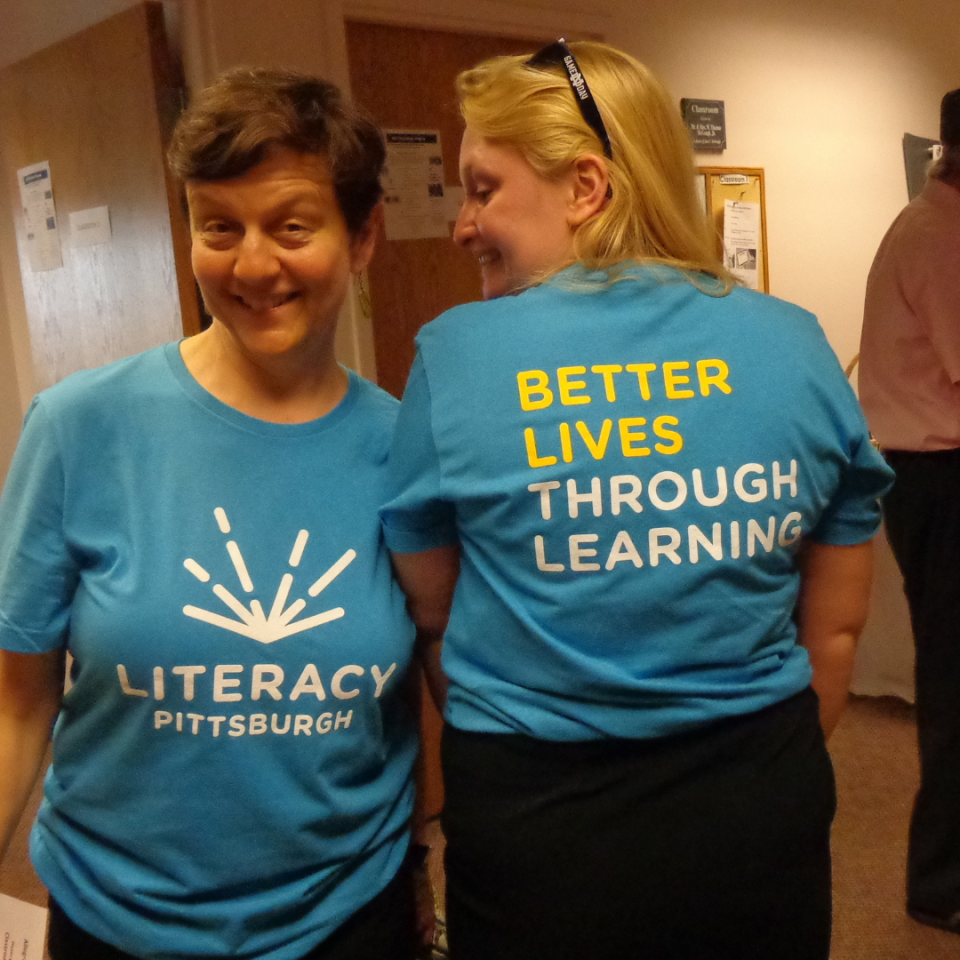 With an eye toward community needs both today and in the future, Greater Pittsburgh Literacy Council began a new chapter with a new name on May 2, 2018. Literacy Pittsburgh debuted with a new logo, website, and messaging that reflects a dynamic and forward-thinking organization.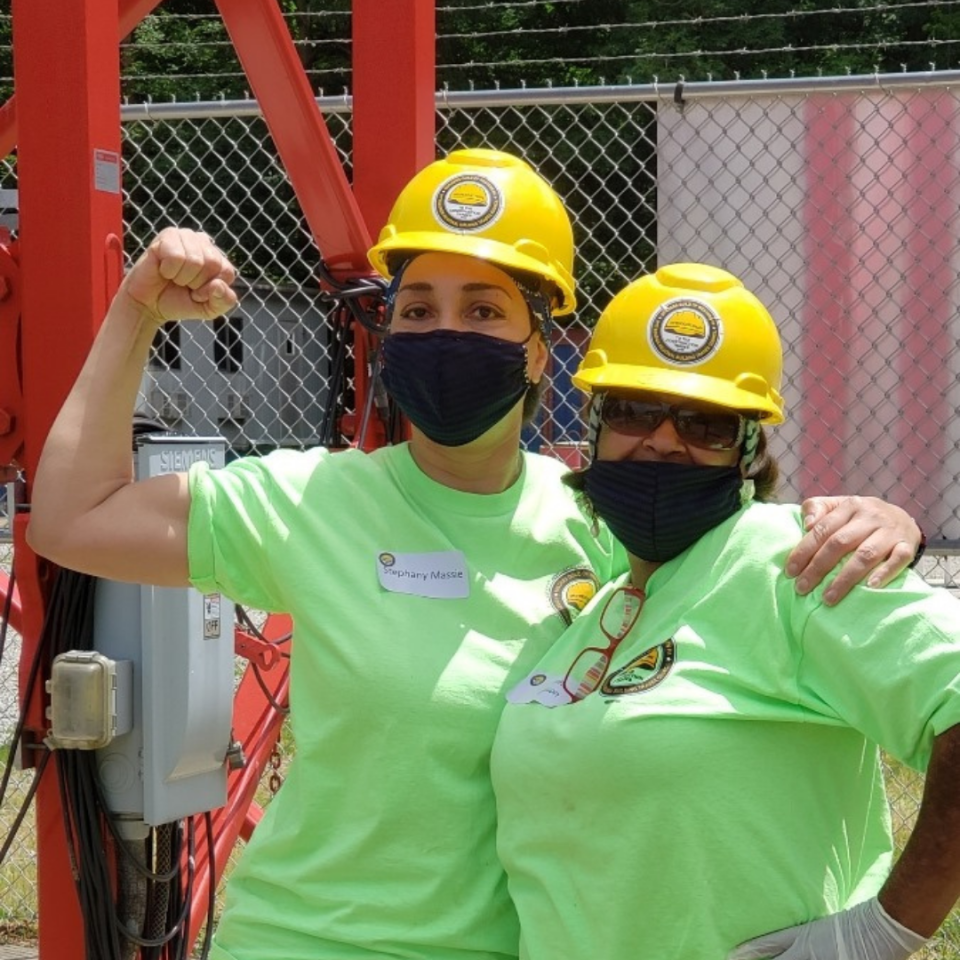 Throughout our history, Literacy Pittsburgh has adapted to the needs of the community. In 2019, Literacy Pittsburgh launched its Ready & Relevant initiative aimed at embedding college and career readiness throughout classes and tutoring, improving data-driven decision making, and engaging "fast track" students to help fulfill a need for middle skills workers.